Generic name: Propranolol
Brand name: Inderal
NDC: 60687-306, 0115-1659
General Information
Inderal is a non-selective beta blocker. 
What is Inderal medication used for?
This remedy is mainly used to treat tremors, high blood pressure (hypertension), heart rhythm disorders, angina (chest pain), long-term management against re-infarction after recovery from acute myocardial infarction, the control of most forms of cardiac dysrhythmias, relief of situational anxiety and generalized anxiety symptoms, particularly those of somatic type, prevention of upper gastrointestinal bleeding in patients with portal hypertension and oesophageal varices, the adjunctive management of thyrotoxicosis and thyrotoxic crisis; management of hypertrophic obstructive cardiomyopathy; management of phaeochromocytoma peri-operatively (with an alpha-blocker) and other heart or circulatory conditions. It also treats or prevents heart attacks and reduces migraine headaches' severity and frequency.
Your doctor may prescribe this remedy for other purposes. Contact your physician if you need to learn more information about this drug.
Don't stop treatment with propranolol earlier than it was prescribed by your doctor, even if you notice improvements in your condition. Stopping the medication too early may worsen your condition. Be careful about doing dangerous tasks, driving, operating machinery, or climbing until you know how this drug affects you. Don't drink alcohol. Always contact a medic before giving propranolol to a child.
Inderal is available in:
Inderal 10mg;

Inderal 20mg;

Inderal 40mg.
Film-coated tablet. The score line is not intended for breaking the tablet.
What Symptoms or Conditions Should I Report to a Doctor before Taking This medicine?
It is necessary to report to a doctor if you have or have had the following conditions:
depression;

diabetes;

pheochromocytoma;

kidney or liver disease;

allergy to Inderal, other preservatives, foods, medicines, or dyes;

emphysema, bronchitis, or other breathing disorders;

a thyroid disorder;

a heart problem such as sick sinus syndrome, heart block, congestive heart failure, or slow heart rate;

low blood pressure;

problems with circulation (such as Raynaud's syndrome).
How Do I Take This Medicine?
Note: This remedy was prescribed to you only. Don't share this medication with others. Follow your doctor's recommendations strictly. Don't take more or longer than your doctor recommended.
This remedy is taken orally with a glass of water. Take it at regular intervals.

Overdosage
Taking any medicine in large doses can have severe consequences for your health. If you feel an overdose, contact your healthcare professional instantly.
Propranolol is known to cause severe toxicity when used in overdose. Therefore, patients should be informed of the signs of overdose and advised to seek urgent medical assistance if an overdose of propranolol has been taken.
Cardiac Clinical Features
Bradycardia, hypotension, pulmonary edema, syncope, and cardiogenic shock may develop. QRS complex prolongation, ventricular tachycardia, first to third degree AV block, ventricular fibrillation, or asystole may also occur. Cardiovascular complications are more likely if other cardioactive drugs, especially calcium channel blockers, digoxin, cyclic antidepressants, or neuroleptics, have also been ingested. Older patients and those with underlying ischaemic heart disease are at risk of developing severe cardiovascular compromise.
CNS
Drowsiness, confusion, seizures, hallucinations, dilated pupils, and in severe cases, coma may occur. Neurological signs such as coma or absence of pupil reactivity are unreliable prognostic indicators during resuscitation.
Bronchospasm, hyperkalemia, and occasionally CNS-mediated respiratory depression may occur.
What to Do in Case of Overdose
In cases of overdose, treatment with propranolol must be stopped. Treatment should include general symptomatic and supportive measures, including a clear airway and monitoring vital signs until stable. 
Early discussion with critical care should be considered in symptomatic patients or patients with abnormal ECG.
If You Forget about a Dose
If you miss the dose, try to take it as soon as you have the opportunity. If it is time for your next dose, take only one dose. You don't have to double the dose.
What May This Drug Interact with:
isoproterenol (Isuprel);

digitalis (Lanoxin, digoxin);

an MAO inhibitor such as phenelzine (Nardil), isocarboxazid (Marplan), selegiline (Emsam, Eldepryl), rasagiline (Azilect), or tranylcypromine (Parnate);

haloperidol (Haldol);

a blood thinner such as warfarin (Coumadin);

clonidine (Catapres);

dobutamine (Dobutrex);

a heart medication such as reserpine (Serpasil), nifedipine (

Adalat

, Procardia), verapamil (

Calan

, Verelan, Isoptin), diltiazem (Cardizem, Cartia);

an antidepressant such as clomipramine (Anafranil), amitriptyline (Etrafon, Elavil), imipramine (Tofranil, Janimine), desipramine (Norpramin), and others;

prazosin (Minipress), doxazosin (Cardura), terazosin (Hytrin);

aspirin or other NSAIDs (non-steroidal anti-inflammatory drugs) such as naproxen (Naprosyn, Aleve), ibuprofen (Advil, Motrin), etodolac (Lodine), diclofenac (Voltaren, Cataflam), ketoprofen (Orudis), indomethacin (Indocin), and others;

an ACE inhibitor such as captopril (Capoten), benazepril (Lotensin), enalapril (Vasotec), fosinopril (Monopril), moexipril (Univasc), lisinopril (Zestril, Prinivil), quinapril (Accupril), perindopril (

Aceon

), trandolapril (Mavik), ramipril (Altace);

amiodarone (Pacerone, Cordarone), quinidine (Quinidex, Quinaglute, Quin-Release), propafenone (Rythmol).

Contraindications
In what client is propranolol (Inderal) contraindicated?
Inderal must not be used if there is a history of bronchial asthma or bronchospasm. 
Glucagon (1 to 2 mg given intravenously) has also been reported to produce a bronchodilator effect in asthmatic patients. Therefore, oxygen or artificial ventilation may be required in severe cases.
Inderal, as with other beta-blockers, must not be used in patients with any of the following conditions: 
hypersensitivity to the substance; 

bradycardia; 

cardiogenic shock; 

hypotension; 

metabolic acidosis; 

after prolonged fasting; 

severe peripheral arterial circulatory disturbances; 

second or third degree heart block; 

sick sinus syndrome; 

untreated phaeochromocytoma; 

uncontrolled heart failure;

Prinzmetal's angina.
Inderal must not be used in patients prone to hypoglycemia, i.e., patients after prolonged fasting or with restricted counter-regulatory reserves. Patients at risk for an inadequate response to hypoglycemia include individuals with malnutrition, prolonged fasting, starvation, chronic liver disease, diabetes, and concomitant use of drugs that block the response to catecholamines.
This list of interactions may not be complete. Provide your medical practitioner entire list of medicines, herbs, dietary supplements, or non-prescription drugs you take. Moreover, tell them whether you drink alcohol, use illegal drugs, or smoke. Particular items may interact with your drug.
Which Side Effects May I Perceive from This Medicament?
Contact your physician immediately if you notice any of the following serious side effects:
fainting, feeling light-headed;

confusion, depression, hallucinations;

allergy like difficulty breathing, hives, swelling of the face, tongue, or lips, skin rash, itching;

swelling of your feet and ankles;

irregular heartbeats;

cold feeling in your hands and feet;

stomach pain, loss of appetite;

nausea, headache;

feeling short of breath, even with mild exertion;

low fever, jaundice (yellowing of the skin or eyes);

sore throat, severe blistering, peeling, and red skin rash;

dark urine, clay-colored stools.
Less Serious Side Effects:
tired feeling;

impotence, difficulty having an orgasm, decreased sex drive;

diarrhea, constipation, stomach cramps;

sleep problems (insomnia);

nausea, vomiting.
This list of side effects may be incomplete, and others may occur. Inform your medical practitioners about all the side effects you experience.
Your doctor may advise you to keep a diet, weight control, and exercise. Follow the instructions carefully. Check your blood pressure regularly during treatment with this remedy. Ask your physician if you need detailed information.
Inform all doctors and dentists that you are taking Inderal, especially if you are going to have surgery.
FDA Pregnancy Category C
There is not enough information about the safety of Inderal during pregnancy. Be careful, Inderal can affect the baby. Contact your physician to get more detailed information. Only take Inderal after consulting your doctor. Don't take Inderal without consulting your physician if you are breastfeeding.
You may get dizzy or drowsy. Don't drive, use machinery, or do any activity that requires mental activity until you know the way this medication affects you. Avoid standing or sitting up quickly, especially if you are an older patient. This diminishes the dizzy or fainting spells risk.
Where Should I Keep This Medicine?
In a tightly closed container, Inderal should be stored at room temperature, between 15 and 30 degrees C (59 and 86 degrees F). Protect from moisture, direct heat, and light. Do not store it in the bathroom or near a sink. Keep Inderal out of the reach of children and away from animals.
Warning: Before taking the drug, you need to consult your doctor. The information contained in this article is not intended to cover all possible precautions, drug interactions, adverse effects, directions, uses, allergic reactions, or warnings.
Other Inderal Brand Names in Different Countries
| | |
| --- | --- |
| Country | Inderal Brand Name |
| United Arab Emirates | Cardilol |
| Argentina | Inderal, Oposim, Pirimetan, Propalong, Propaneitor, Propayerst |
| Austria | Inderal, Proprahexal |
| Australia | Cardinol, Deralin, Inderal |
| Belgium | Inderal |
| Brazil | Antitensin,Betalevedim, Cardbloc, Cardiopranol, Cardix, Hipernolol, Inderal, Neo Propranol, Polol, Pradinolol, Pranolal, Propacor, Propalol, Propanox, Proparil, Propramed, Propranol, Propranolil, Propranolum, Rebaten, Sanpronol, Uni Propralol |
| Canada | Detensol, Inderal, Novo-Pranol |
| Switzerland | Bedranol, Betaprol, Inderal, Servanolol |
| Chili  | Coriodal |
| Germany | Beta-Tablinen, Beta-Timelets, Dociton, Efektolol, Elbrol, Indobloc, Intermigran, Obsidan, Propabloc, Prophylux, propra, Propra-ratiopharm, Propranur, sagittol |
| Denmark | Inderal, Propal, Propranet |
| Spain | Sumial |
| Finland | Inderal, Propral, Ranoprin |
| France | Adrexan, Avlocardyl, Beprane, Hemipralon |
| Great Britain (United Kingdom)  | Angilol, Apsolol, Bedranol, Berkolol, Beta-Prograne, Betadur CR, Cardinol, Half Beta-Prograne, Half Betadur CR, Half Inderal, Inderal, Lopranol LA, Probeta LA, Propanix, Slo-Pro, Sloprolol, Syprol |
| Greece | Dorizan, Frina, Inderal, Kostalerg, Waucoton, Ziserfin |
| Hong Kong  | Angilol, Antarol, Becardin, Berkolol, Deralin, Hopranolol, Inderal, Inpanol, Palon, Prolol, Propa, Synolol, Uni-Panolol |
| Hungary | Huma-Pronol |
| Indonesia | Farmadral, Inderal |
| Ireland | Antarol, Berkolol, Creanol, Duranol, Half Inderal, Inderal, Tiperal |
| Israel | Deralin, Inderal, Prolol, Slow Deralin |
| India | Betabloc, Betaspan, Ciplar, Corbeta, Inderal, Propal |
| Italy | Inderal |
| Japan | プロプラノロール塩酸塩 |
| Mexico | Acifol, Europranolol, Inderalici, Pranoral, Prochor, Propalem, Propalen, Propalgin, Propol, Sintaser |
| Malaysia | Inderal, Indon, Propanol |
| Netherlands (Holland)  | Inderal |
| Norway | Inderal, Pranolol, Pronovan |
| New Zealand | Angilol, Cardinol, Inderal |
| Philippines | Duranol, Inderal, Phanerol |
| Portugal | Corpendol, Inderal |
| Russia (Russian Federation)  | Anaprilin (Анаприлин), Obsidan (Обзидан) |
| Sweden | Inderal |
| Singapore | Inderal, Inpanol, Propa, Propanol |
| Thailand | Alperol, Atensin, Betalol, Betapress, Cardenol, Chinnolol, CVS, Emforal, Idelol, Inderal, Normpress, P-Parol, Palon, Perlol, Pralol, Prolol, Pronalol, Pronosil, Propanol, Proral, Ropranolol, Servanolol, Syntonol |
| Turkey | Dideral |
| Ukraine | Pranolol (Пранолол) |
| United States of America  | Betachron, Inderal, InnoPran |
| Venezuela | Algoren, Docitral, Galenol, Indal, Inderal, Parinex |
| South Africa  | Cardiblok, Cardimax, Cardispare, Dynablok, Hipranol, Inderal, Indoblok, Nolol, Norpro, Pressanol, Prodorol, Pur-Bloka, Rexigen |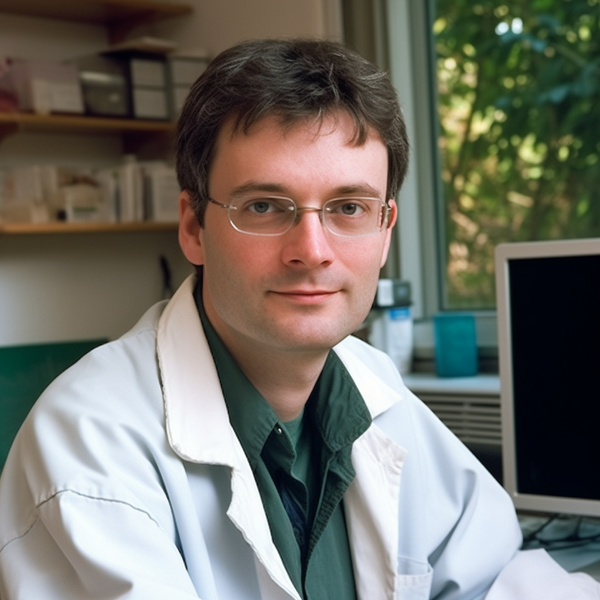 He knows everything about medications – to which pharmacological group the drug belongs, what components are included in its composition, how it differs from its analogs, what indications, contraindications, and side effects remedy has. John is a real pro in his field, so he knows all these subtleties and wants to tell you about them.