The remedy is one of the treatments belonging to the group of non-steroidal antiestrogen. The drug stimulates ovulation in women with an infertility diagnosis, helping to conceive a child. For men, it is also used to improve insemination during intercourse.
What Is Clomid?
Clomid (Clomiphene) is a synthesized remedy, first discovered in 1960. The pivotal prescription of the drug is infertility disease treatment in women by stimulating the ovulation process.
It is also used for men in the therapy of oligospermia. At the end of the treatment, the content of substances returns to normal condition, reaching the levels that were before the use of anabolic steroids.
Clomid (clomiphene citrate) Tablets, 50 mg, are round, off-white, debossed with bisect on one side and plain on the other. They are supplied in cartons of 10 (NDC 0713-0885-09) and cartons of 30 (NDC 0713-0885-30).
Store tablets at a controlled room temperature of 15° to 30°C (59° to 86°F). Protect from heat, light, and excessive humidity, and store in closed containers.
What Does Clomid Do?
Before buying Clomid online, check the instructions information. According to the drug's pharmacological effect, clomiphene is a non-steroidal antiestrogen. Its action is explained by specific binding to estrogen receptors in the ovaries and pituitary glands. Small doses enhance the secretion of gonadotropins: prolactin, FSH, and LH.
In women, it stimulates ovulation. With a low content of estrogenic hormones in the body, it exhibits a moderate estrogenic effect. With a high estrogen content, it has an antiestrogenic effect. In large doses, it inhibits the secretion of gonadotropins. The remedy does not possess gestagen and androgenic activity.
The drug turns out to be relevant not only for those who are faced with a diagnosis of infertility but also with dysfunctional uterine bleeding, dysfunction of the ovaries, absence of the menstrual cycle, as well as other pathological diseases that provoke incorrect functioning of the ovaries and other causes of hormonal imbalance.
The drug affects the body by stimulating the secretory activity of gonadotropins. It provokes an increase in the activity of the gonads and promotes the production of hormones in the pituitary gland. Clomiphene also affects other body functions:
Stimulates breast milk flow.

Optimizes the process of oocyte maturation.

Causes the formation of the corpus luteum in the ovaries.
All these processes contribute to the maturation of the egg, making it ready for the process of conception. As a result of the use of the drug, the ovulation process is stabilized.
If the body contains a small number of endogenous estrogens, the drug increases its amount, bringing the total number to the standards necessary for fertilization. In addition, clomiphene has a blocking effect when estrogen levels rise, inhibiting their circulation. A similar property of the drug helps improve the dynamics of gonadotropins.
Clomiphene dosage studies for men have been shown to normalize testosterone levels in men with hypogonadotropic hypogonadism. As a result, it makes the insemination process in the course of sexual intercourse more effective.
Action 
Clomiphene citrate is a drug of considerable pharmacologic potency. With careful selection and proper patient management, clomiphene citrate has been demonstrated to be a helpful therapy for the anovulatory patient desiring pregnancy. 
Clomiphene citrate can interact with estrogen-receptor-containing tissues, including the hypothalamus, pituitary, ovary, endometrium, vagina, and cervix. It may compete with estrogen for estrogen-receptor-binding sites and delay the replenishment of intracellular estrogen receptors. Clomiphene citrate initiates a series of endocrine events culminating in a preovulatory gonadotropin surge and subsequent follicular rupture. The first endocrine event in response to a course of clomiphene therapy is an increase in the release of pituitary gonadotropins. This initiates steroidogenesis and folliculogenesis, resulting in the growth of the ovarian follicle and an increase in the circulating level of estradiol. Following ovulation, plasma progesterone and estradiol rise and fall as they would in a normal ovulatory cycle. 
Available data suggest that both the estrogenic and antiestrogenic properties of clomiphene may participate in the initiation of ovulation. The two clomiphene isomers have been found to have mixed estrogenic and antiestrogenic effects, which may vary from one species to another. Some data suggest that zuclomiphene has greater estrogenic activity than enclomiphene. 
Clomiphene citrate has no apparent progestational, androgenic, or antiandrogenic effects and does not appear to interfere with pituitary-adrenal or pituitary-thyroid function. 
Although there is no evidence of a "carryover effect" of clomiphene citrate, spontaneous ovulatory menses have been noted in some patients after clomiphene citrate therapy. 
Pharmacokinetics
Based on early studies with C-labeled clomiphene citrate, the drug was shown to be readily absorbed orally in humans and excreted principally in the feces. Cumulative urinary and fecal excretion of the C averaged about 50% of the oral dose and 37% of an intravenous dose after 5 days. Mean urinary excretion was approximately 8%, with fecal excretion of about 42%. 
Some C label was still present in the feces six weeks after administration. Subsequent single-dose volunteer studies showed that zuclomiphene (cis) has a longer half-life than enclomiphene (trans). In addition, detectable levels of zuclomiphene persisted for longer than a month in these subjects. It is possible that some active drugs may remain in the body during early pregnancy in women who conceive in the menstrual cycle during clomiphene citrate therapy.

What Is It Used for?

It is an anti-estrogenic agent. Initially, it is an effective remedy that helps women ovulate in case of secondary ovarian hypofunction, mainly due to hypothalamic-pituitary disorders.
Nowadays, Clomid is used for bodybuilding when taking anabolic steroids to eliminate the resulting side effects (aromatization).
How Much Testosterone Will Clomid Raise?
Conventional medicine suggests the usage of the drug to deal with symptoms of irregular cycles and issues with ovulation. The medication stimulates the release of gonadotropins by releasing certain hormones.
It restores irregular menstrual cycles in women. Although the medication is intended for females, its effect is also manifested in men. In addition, the remedy strongly affects the hypothalamic-pituitary-gonadal (HPG) axis.
It stimulates the pituitary gland to release more gonadotropins, which leads to a rapid increase of follicle-stimulating and luteinizing hormones in the blood. As a result, the level of endogenous testosterone rises. Clomid acts primarily when, due to the intake of anabolic-androgenic steroids, its testosterone production is suppressed.
It usually normalizes testosterone levels and spermatogenesis within 10-14 days. Therefore, it is taken as soon as you stop taking steroids. During this time, it is extremely important to restore testosterone production as quickly as possible to minimize the loss of strength and muscle mass. Even better results are achieved when Clomid is combined with CHG or when it is taken after treatment with CHG drugs.
The difference between Clomid and HCT is that Clomid directly affects the hypothalamus and pituitary gland and activates the entire HPG axis. At the same time, CHG enhances the effect of the luteinizing hormone. It, in turn, stimulates testicular cells to produce more testosterone.
The result of the medication course in men is a modest improvement in testosterone levels while preserving sperm production. It is usually expected to achieve a 100% increase in T levels with the drug. In some cases, one may see up to a 200% increase.
Compared to testosterone replacement therapy, Clomid for hypogonadal men can be considered a better alternative due to the following reasons:
Clomiphene stimulates the body's testosterone production.

The remedy comes in tablets and is easy to take.

This drug is relatively cheap and affordable.

It has a relatively low risk of side effects.
How to Take Clomid?
Clomiphene citrate is indicated only in patients with demonstrated ovulatory dysfunction who meet the conditions described below:
Patients who are not pregnant.
Patients without ovarian cysts. Clomiphene citrate should not be used in patients with ovarian enlargement except those with polycystic ovary syndrome. A pelvic examination is necessary before the first and each subsequent course of clomiphene citrate treatment.
Patients without abnormal vaginal bleeding. The patient should be carefully evaluated if abnormal vaginal bleeding is present to ensure that neoplastic lesions are absent.
Patients with normal liver function.
In addition, patients selected for clomiphene citrate therapy should be evaluated regarding the following:
Estrogen Levels. Patients should have adequate levels of endogenous estrogen (as estimated from vaginal smears, endometrial biopsy, an assay of urinary estrogen, or bleeding in response to progesterone). Reduced estrogen levels, while less favorable, do not preclude successful therapy.
Primary Pituitary or Ovarian Failure. Clomiphene citrate therapy cannot be expected to substitute for specific treatment of other causes of ovulatory failure.
Endometriosis and Endometrial Carcinoma. Endometriosis and endometrial carcinoma increase with age, as does the incidence of ovulatory disorders. Endometrial biopsy should always be performed before clomiphene citrate therapy in this population.
Other Impediments to Pregnancy. Impediments to pregnancy include thyroid disorders, adrenal disorders, hyperprolactinemia, and male factor infertility.
Uterine Fibroids. Caution should be exercised when using clomiphene citrate in patients with uterine fibroids due to the potential for further enlargement of the fibroids.
The drug dosage is prescribed according to the sex and health issues of the patient.
For Women

So, what are the best days to take Clomid for success? And when ovulation occurs after Clomid?
To stimulate ovulation, clomiphene is prescribed 50 mg once a day before bedtime, starting from the 5th day of the menstrual cycle. It lasts for 5 days. In case of the absence of a cycle, it can be taken at any time.
In the absence of effect (for instance, ovulation does not develop within 30 days), the dose is increased to 150 mg/day. Also, the course is lengthened to 10 days. The course dose should not exceed 1 g.
The presence of the following factors determines the development of ovulation:
biphasic basal temperature;

average cyclical increase in LH production;

increase in serum progesterone during the likely middle phase of luteinization or menstrual bleeding in women with amenorrhea.
If ovulation occurs, but there are no early signs of pregnancy after Clomid, then the same dose should be repeated at the next treatment course.
If, after alleged ovulation, menstrual bleeding did not follow, the possibility of pregnancy should be considered. You must exclude it before a new course of treatment.
There is another treatment option that is offered when breast cancer is diagnosed. Women diagnosed with disseminated cancer, which characterizes the spread of affected cells to other organs and tissues, are prescribed a one-year course of treatment. It implies taking Clomiphene citrate for 12 months.
The dosage is 200 mg/day (4 tablets of 50 mg). At this time, it is necessary to monitor the functioning of the ovaries and regularly undergo examinations by the attending physician. If malfunctions occur in the work of the ovaries, the course is suspended, and treatment is continued after the resumption of functioning.
Clomid Dosing for Men
Men are prescribed 50 mg 1-2 times daily for 3-4 months. Systematic monitoring of the program is required. The tablets are usually taken after meals and are drunk with water.
The medication should not exceed 10-14 days. It is unnecessary to take it longer to increase the endogenous testosterone level. The drug should be used for up to two weeks. Otherwise, its use as an antiestrogen disappears. For this purpose, it should be applied for over a few weeks.
Clomiphene Usage 

in the Various Medical Conditions
The remedy has some warnings and precautions for usage in different health conditions.
The drug is effective when the level of endogenous estrogen is sufficient. It is less effective when the level of estrogen is low. In addition, the drug is ineffective when the concentration of pituitary gonadotropic hormones is low.
In the treatment course, it is necessary to constantly monitor the gynecologist, control the ovaries' function, and carry out vaginal examinations.
Before using the drug, be sure to visit your gynecologist. The use of clomiphene is indicated in cases when:
the total level of gonadotropin in the urine is below the lower limit of normal or at the standard level;

ovarian palpation does not show abnormalities;

the functions of the thyroid and adrenal glands are normal.
In the absence of egg maturation, all other possible causes of infertility should be excluded or treated before prescribing the medication. If ovarian enlargement or cystic transformation is found, clomiphene is not allowed until the ovaries return to standard size. In the long term, reduce the dose or duration of treatment.
In the treatment course, it is necessary to visit the gynecologist constantly. In addition, you should control the function of the ovaries and do vaginal examinations. Often, during treatment, it is difficult to determine the moment of ovulation. Besides, a corpus luteum defect is often observed. Therefore, it is recommended to start prophylactic administration of progesterone after conception.
When treated with clomiphene, the likelihood of multiple pregnancies (twins with Clomid), ectopic pregnancy, endometriosis, and the growth of existing uterine fibroids increases.
Hot flushes observed during treatment stop after the end of the Clomiphene intake. Cystic enlargement of the ovaries may also occur, especially with Stein-Leventhal syndrome. In these cases, the size of the ovaries can reach 4-8 cm. In this case, you should monitor the body temperature and stop treatment as soon as it becomes biphasic.
Pregnancy and Lactation
There are some warnings of drug use in women during pregnancy and lactation. For pregnant females, it is contraindicated. Though the lactation period has no particular recommendations, you should consult your doctor.
Other Diseases
The drug has precautions for patients diagnosed with malignant and benign neoplasms. Besides, the use of medication is prohibited when the patient suffers from the following conditions:
Concomitant diseases.

Diseases of the nervous system.

Hepatic or renal failure.

The tendency to form blood clots.

The drug is not recommended for people whose professional activities are associated with stress and severe psycho-emotional stress.
Hypersensitivity
It is not recommended to use if a patient has hypersensitivity to the active substance or any drug component.
Liver Disease
Clomiphene citrate therapy is contraindicated in patients with liver disease or a history of liver dysfunction. 
Abnormal Uterine Bleeding
Clomiphene citrate is contraindicated in patients with abnormal uterine bleeding of undetermined origin. 
Ovarian Cysts
Clomiphene citrate is contraindicated in patients with ovarian cysts or enlargement, not due to polycystic ovarian syndrome. 
Other
Clomiphene citrate is contraindicated in patients with uncontrolled thyroid or adrenal dysfunction or the presence of an organic intracranial lesion such as a pituitary tumor.
What Happens if I Overdose?

Non-compliance with the drug's instructions leads to bad outcomes and feeling unwell. Overdose has specific symptoms that help define this state. The treatment is prescribed individually by the doctor.
Symptoms
Symptoms of overdose are the following:
nausea;

vomiting;

flushing;

blurred vision.
Consult your doctor in case of feeling unwell. Usually, the treatment is drug withdrawal. Overdose symptoms go away on their own.
Clomid Side Effects

Clomid has minimal toxicity and is easily tolerated by the organism. So, the likelihood of the remedy's side effects is minimal.
However, you should not exclude it. The most widespread cases are splitting long-term headaches, nausea, abdominal pain, insomnia, and vomiting.
The development of allergic manifestations on the skin is not excluded. As a rule, adverse reactions disappear a few days after Clomid is discontinued. No treatment for side effects is required.
Visual Symptoms
Blurring or other visual symptoms may occasionally occur during or shortly after clomiphene citrate therapy. It should be made clear to the patient that, in some instances, visual disturbances may be prolonged and possibly irreversible, especially with increased dosage or duration of therapy. In addition, visual symptoms may render such activities as driving a car or operating machinery more hazardous than usual, particularly under variable lighting conditions. Therefore, the patient should be instructed to inform the physician whenever unusual visual symptoms occur. If the patient has any visual symptoms, treatment should be discontinued, and a complete ophthalmologic evaluation performed. 
The Enlarged and Painful Ovaries
The endocrine system may suffer the most during the treatment. As a result, women experience weight gain, polyuria, increased sweating, and heavy menstruation.
Some women may have an enlargement of the ovaries. Sometimes, the ovaries may increase up to 4–8 cm. So, it is necessary to control the basal temperature. If a two-phase temperature curve appears, the treatment should be discontinued.
Abdominal Side Effects
The digestive system faces such health issues as a feeling of heaviness in the epigastrium, flatulence, nausea, and vomiting.
Bloating
Bloating is another symptom of the drug's side effects. It is usually accompanied by flatulence, diarrhea, and acute abdominal syndrome.
Sensitive Breast
Women suffer from breast tenderness on the part of the reproductive system and mammary glands. In addition, they experience thickening of the mammary glands.
Headache
During the treatment, the patient's nervous system is under attack. There can be occurrences of headache, dizziness, and drowsiness. Also, a patient may suffer from a mental and motor reaction performance slow down. There can appear increased excitability, depression, and insomnia.
Interactions with Other Substances
Clomiphene citrate can be used with other drugs that affect the number of gonadotropic hormones in the body. Thus, you can ensure the most effective distribution of the drug throughout the body.
The drug is gradually excreted from the woman's body. The period, which in medicine is commonly called the half-life, is about 5 days. At this time, the drug shows its maximum effect.
Alcohol
The medicine affects the egg, stimulating its release into the fallopian tubes for further fertilization. Therefore, abusing alcohol during treatment or just before the beginning of the course will not only slow down the desired result but will lead to irreparable consequences.
The most acceptable option for drinking alcohol after or before the medication will be the cancellation of the therapeutic effect. In such a situation, the doctor will extend the course. The active substance of the drug will accumulate in the body. This can lead to disruption of the activity of the ovaries.
Usually, patients try to avoid alcohol during pregnancy planning. Products containing alcohol can harm conceiving a child in healthy people. The compatibility of the drug ingredients and alcohol in such a situation is entirely useless. Doctors recommend excluding the use of alcohol while taking the medication.
Alcohol intoxication has a hazardous effect on the entire body. Treatment can be prescribed only after eliminating all the consequences and signs of poisoning. The interaction of medication and alcohol adversely affects health even when pregnancy has already occurred.
Other Drugs
The use of Clomiphene citrate in combination with other drugs is possible. Moreover, the remedy is compatible with drugs belonging to gonadotropic hormones. These are the cases of diagnosing neoplasms in the mammary glands and early cancer detection.
Different Brand Names of Clomid in Different Countries
| | |
| --- | --- |
| Country | Brand Name of Clomid |
| Argentina | Genozym, Serofene |
| Austria | Clomid, Serophene |
| Australia | Clomhexal, Clomid, Fermil, Serophene |
| Belgium | Clomid, Pergotime, Clomid, Indux, Serophene |
| Canada | Clomid, Serophene |
| Switzerland | Clomid, Serophene |
| Chile | Serofene, Zimaquin |
| Czech Republic | Clomhexal, Serophene, Clostilbegyt |
| Germany | Clomhexal, Clostilbegyt, Dyneric, Pergotime |
| Denmark | Clomivid, Pergotime |
| Spain | Clomifeno, Omifin |
| Finland | Clomifen |
| France | Clomid, Pergotime |
| United Kingdom | Clomid, Serophene |
| Greece | Serpafar |
| Hong Kong | Arcafen, Clomid, Clostilbegyt, Duinum, Fertilan, Ova-Mit, Serophene |
| Hungary | Clostilbegyt, Serophene |
| Indonesia | Blesifen, Clomifil, Clovertil, Fensipros, Fertilphen, Fertin, Genoclom, Mestrolin, Ofertil, Pinfetil, Profertil, Provula |
| Ireland | Clomid, Serophene |
| Israel | Ikaclomin |
| India | Clofert, Clopreg, Fertomid, Ovipreg, Ovofar, Siphene |
| Italy | Clomid, Prolifen, Serofene |
| Japan | クロミッド |
| Mexico | Omifin, Serophene |
| Malaysia | Clomid, Clostilbegyt, Duinum, Ova-Mit, Ovinum, Phenate, Serophene |
| Netherlands | Clomid, Serophene |
| Norway | Clomivid, Pergotime |
| New Zeland | Clomid, Phenate, Serophene |
| Philippines | Clomid, Clostil, I-Clom, Ova-Mit |
| Poland | Clostilbegyt |
| Portugal | Dufine |
| Russia | Clostilbegyt (Клостилбегит) |
| Sweden | Clomivid, Pergotime |
| Singapore | Clomid, Clostilbegyt, Duinum, Ova-Mit, Ovinum, Phenate, Serophene |
| Thailand | Clomid, Duinum, Omicite, Ova-Mit, Ovinum, Serophene |
| Turkey | Fertilin, Gonaphene, Klomen, Serophene |
| Ukraine | Clostilbegyt (Клостилбегит) |
| United States | Clomid, Milophene, Serophene |
| Venezuela | Serophene |
| South Africa | Clomid, Clomihexal, Fertomid, Serophene |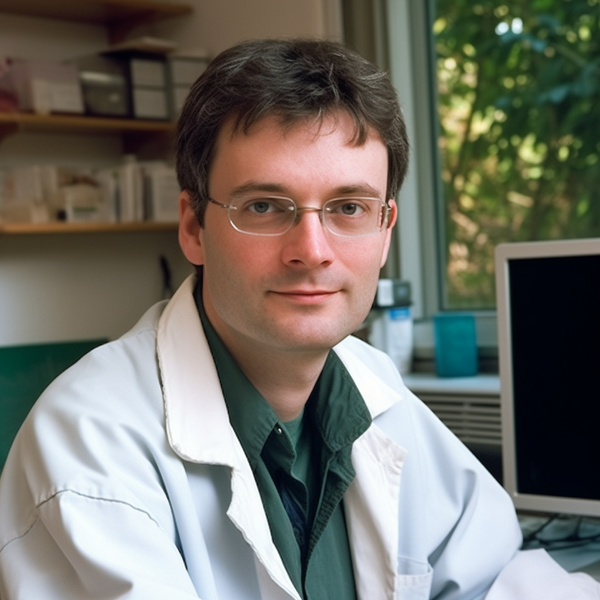 He knows everything about medications – to which pharmacological group the drug belongs, what components are included in its composition, how it differs from its analogs, what indications, contraindications, and side effects remedy has. John is a real pro in his field, so he knows all these subtleties and wants to tell you about them.