Generic Name: Cabergoline
Brand Names: Dostinex
General Information about Dostinex (Cabergoline)?
Cabergoline belongs to a group of remedies known as dopamine receptor antagonists. This mecation reduces the level of hormone prolactin which is released from the pituitary gland. Cabergoline is recommended to balance the hormonal level in the body in case the level of prolactin in the blood is too high (this condition also known as hyperprolactinemia). This remedy can also be prescribed for other purposes.
What symptoms or conditions should I report to a doctor before taking this drug?
Attention: don't take this remedy and inform your doctore if you:
have allergy to cabergoline or any type of ergot medication such as ergonovine (Ergotrate), methylergonovine (Methergine), ergotamine (Ergomar, Cafergot) or dihydroergotamine (D.H.E. 45, Migranal Nasal Spray);
have uncontrolled high blood pressure or pregnancy-related high blood pressure;
have or had heart disease;
have or had liver disease;
have or had a psychiatric illness;
have or had a breathing disorder.
You should also inform your doctor in case you are taking metoclopramide (Reglan), pills for blood pressure, diuretics, or any other remedy to cure psychiatric disorder. Avoid drinking alcohol as it may be a reason of side effects. Don't drive until you know how this drug affects you. Get up slowly to avoid possible dizziness when rising up.
Follow all the instructions of your doctor concerning any food restrictions or activity.
FDA pregnancy category B. This drug is not expected to be harmful to an unborn baby. Tell the doctor in case you are pregnant or plan to become pregnant during treatment. It is not known whether cabergoline passes into breast milk or if it could harm a nursing baby. Don't take the pills without informing your physician that you are breast-feeding a baby.
How do I take Dostinex (cabergoline)?
Follow the instructions of your doctor. It is important not to take large dosage than it was prescribed by your doctor. Don't prolong the period of treatment by yourself. Be informed that your doctor may change the dose to achieve better results. Cabergoline is usually prescribed to take 2 times a week during at least 6 months. You do not need to take this remedy everyday unless your physician recommends doing so. Doctor will do the blood tests to control the effect of the medication. Be prepared that your doctor may want to continue checking the level of prolactin during several months after you stop treatment by cabergoline.
Note: This remedy was prescribed to you only. Do not share this medicament with others.


What should I do if I miss the dose?
If you forgot to take a dose, take it as soon as it is possible. But if it is time to take the next dose, then take only one dose. Never double dose.
Overdosage
Contact your physician or local poison control center or emergency room immediately if you are overdosed.
Overdose symptoms may be as follows:
feeling light-headed;
confusion;
fainting;
stuffy nose;
hallucinations;
fainting;
irregular heartbeat;
mental/mood changes.
Which side effects can I perceive from Dostinex (cabergoline)?
Seek emergency medical help in case you experience any of the following allergic reaction: difficulty breathing, hives, swelling of throat, lips, tongue or face.
Check the list of less serious side effects:
headache;
vomiting, nausea, constipation, stomach pain;
numbness or tingly feeling;
hot flashes;
dizziness, nervousness, drowsiness.
Contact your doctor if you experience other effects which were not listed here.

Interactions with Dostinex (cabergoline)?
Before taking cabergoline, inform your physician in case you use the following medications:
metoclopramide (Reglan;)
an ACE inhibitor such as captopril (Capoten), fosinopril (Monopril), moexipril (Univasc), trandolapril (Mavik), quinapril (Accupril), benazepril (Lotensin), ramipril (Altace), enalapril (Vasotec), lisinopril (Prinivil, Zestril) or perindopril (Aceon);
 a beta-blocker such as carteolol (Cartrol), propranolol (Inderal, InnoPran), nadolol (Corgard), metoprolol (Lopressor, Toprol), betaxolol (Kerlone), penbutolol (Levatol), acebutolol (Sectral),  timolol (Blocadren), sotalol (Betapace), labetalol (Normodyne, Trandate), bisoprolol (Zebeta), atenolol (Tenormin), pindolol (Visken), esmolol (Brevibloc) or carvedilol (Coreg);
 a calcium channel blocker such as nicardipine (Cardene), nisoldipine (Sular), amlodipine (Norvasc), verapamil (Calan, Covera, Isoptin, Verelan),  felodipine (Plendil), nimodipine (Nimotop), diltiazem (Tiazac, Cartia, Cardizem) or nifedipine (Procardia, Adalat);
 a diuretic (water pill) such as furosemide (Lasix), metolazone (Mykrox, Zarxolyn), spironolactone (Aldactazide, Aldactone), chlorthalidone (Hygroton, Thalitone), ethacrynic acid (Edecrin), torsemide (Demadex), triamterene (Dyrenium, Maxzide, Dyazide), bumetanide (Bumex), amiloride (Midamor, Moduretic), hydrochlorothiazide (HCTZ, HydroDiuril, Hyzaar, Lopressor, Vasoretic, Zestoretic), indapamide (Lozol), and others;
 other blood pressure drugs such as valsartan (Diovan), olmesartan (Benicar), irbesartan (Avapro), losartan (Cozaar) and telmisartan (Micardis).
This may not be a full list of all interactions that may occur. Ask your doctor if Dostinex may interact with other medicines that you take. Check with your doctor before you start, stop, or change the dose of any drug.
How do I have to store Dostinex (cabergoline)?
Keep this medicine at temperature from 68 to 77 degrees F (20-25 degrees C). Store it away from children, animals, light and moisture. The information here is not intended to cover all possible allergic reactions, drug interactions, adverse effects, uses, directions, precautions or warnings.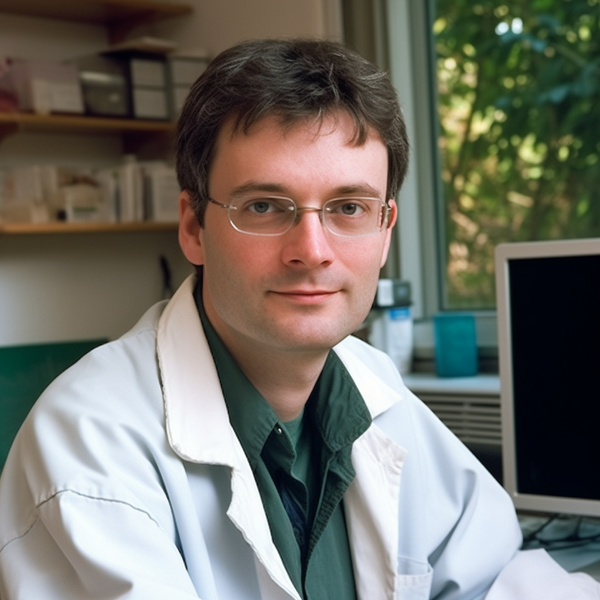 He knows everything about medications – to which pharmacological group the drug belongs, what components are included in its composition, how it differs from its analogs, what indications, contraindications, and side effects remedy has. John is a real pro in his field, so he knows all these subtleties and wants to tell you about them.