Brand name: Furadantin
Generic names: Nitrofurantoin, Apo-Nitrofurantoin, Macrodantin, Nephronex, Macrodantin, , Furadantine, Cystit, Microdoin, Nieofa, , Nitrofurantoin Comp, Spasma Uroclear, Cistofuran, Spasma Nierofu, Urospasmon, Uro-Fablinen, Urospasmon Sine, Phenurin, Urolong, Furedan, Ifuran, Furil, Neofuradantin, Furadantin MC, Furobactina, Europhen TC, Nifuran, Chemiofuran, Urogobens Antispasma, Uro-Hubber
General Information
Furadantin belongs to antibacterial drugs of broad spectrum, bactericide. It inhibits the synthesis of DNA and RNA, proteins, the formation of cell membranes, inhibits the aerobic metabolism. Furadantin is very effective against gram negative and gram-positive bacteria, including Streptococcus spp., Staphylococcus spp., Shigella flexneri, Shigella dysenteriae, Shigella sonnei, Shigella boydii, Escherichia coli.
Furadantin is usually recommends to treat bacterial urinary tract infections (cystitis, pyelonephritis, pyelitis, urethritis), prevention of infections in urological operations or investigations (including cystoscopy, catheterization).
Contraindications
Hypersensitivity, lack of glucose-6-phosphate, early infancy (before 1 month), dehydrogenase, chronic renal failure, chronic heart failure II-III degree, sharp porphyria, severe pathology of the liver (including liver cirrhosis, chronic hepatitis).
Which side effects can I perceive from this remedy?
From the side of nervous system and sense organs: headache, asthenia, nystagmus, peripheral neuropathy, dizziness, drowsiness
From the respiratory system: interstitial changes in the lungs, bronchial obstruction, fever, cough, chest pain
From the side of the gastrointestinal tract: vomiting, gepatitis, nausea, diarrhea, pseudomembranous colitis, abdominal pain, pancreatitis, cholestatic syndrome
Allergic reactions: eosinophilia, myalgia, chills, arthralgia, rash, anaphylaxis

Interaction:
Antibacterial influence reduces nalidixic acid absorption – antacids containing magnesium trisilikat. Incompatible with fluoroquinolones.
This list of interactions may be not complete. Provide your medical practitioners with the entire list of medicines, herbs, dietary supplements or non-prescription drugs you take. Moreover tell them whether you drink alcohol, use illegal drugs or smoke. Particular items may interact with your drug.
Overdosage
Taking any medicine in large doses you can have serious consequences for your health. If you feel an overdose, contact your health care professional instantly. If you feel an overdose, contact your physician. Overdose symptoms: vomiting.
Treatment:
drinking large amounts of fluid leads to increased excretion of the medicine in the urine.

How do I take this medicine?
Note: This remedy was prescribed to you only. Do not share this medicament with others.
Inside, adults – 100-150 mg 3-4 times a, day course of treatment – 5-8 days. Higher doses for adults inside: single – 300 mg daily – 600 mg. Doses for children – at the rate of 5-8 mg / kg / day (3-4 intakes).
The tablets should be swallowed whole. Do not break, chew or crush them.
The dosage may vary among individuals. It is obviously to contact your doctor before taking this medicament. Follow your physician's instructions carefully.
What should be done if I missed the dose?
In case you forgot to take the dose, take it at your earliest opportunity. Never double your dose if it is almost time for your next dose. Take only one dose at once.
Storage:
Furadantin should be stored at room temperature, between 15 and 30 degrees C (59 and 86 degrees F), in a tightly closed container. Protect from moisture, direct heat, and light. Do not store in the bathroom or near a sink. Keep Furadantin out of the reach of children and away from animals.
Warning: Before taking the drug you need to consult your doctor.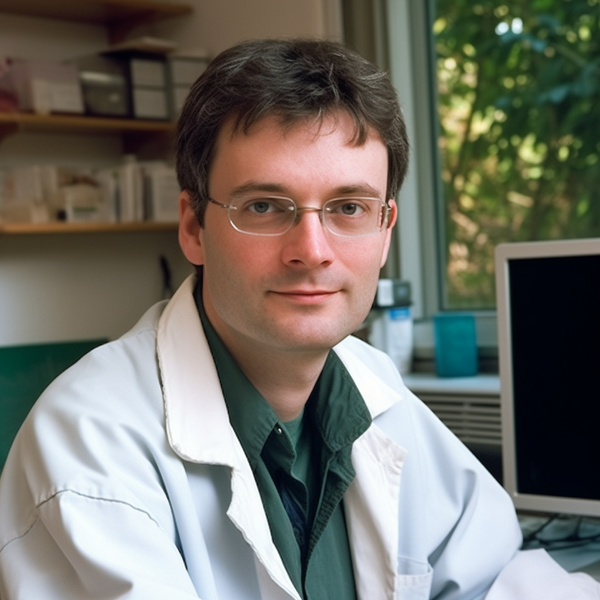 He knows everything about medications – to which pharmacological group the drug belongs, what components are included in its composition, how it differs from its analogs, what indications, contraindications, and side effects remedy has. John is a real pro in his field, so he knows all these subtleties and wants to tell you about them.