Treatment
Although Obsessive-compulsive disorder has been recognized for centuries, effective treatment for this condition has been available only for the past four decades. The treatments of choice for Obsessive-compulsive disorder are behavior therapy, consisting of exposure and response prevention, and selective serotonin reuptake-inhibiting medications. Recent studies have also included specific cognitive techniques targeting the appraisals of intrusive thoughts, responsibility for harm and threat estimates. Whether the addition of such techniques results in superior efficacy is yet to be demonstrated in further trials.
Nevertheless, the use of cognitive techniques to challenge the dysfunctional appraisal of intrusive thoughts is warranted in individuals with cognitive styles that interfere with treatment. Cure of Obsessive-compulsive disorder is not commonplace. The primary goal of treatment in the majority of cases is to have the individual control the disorder rather than the obsessional disorder control the individual. Achievement of this goal allows the patient to minimize the impact and effects of the disorder on their daily life and enhances their ability to reach their full potential.
Behavioral therapy
The basic principles of exposure and response prevention include the deliberate exposure to obsessional cues and prevention of the behaviors that the sufferer typically engages in to lessen the anxiety, discomfort, or distress associated with the feared stimuli. Repeatedly employing prolonged exposure (45 minutes to 2 hours) to the obsessional cues, with strict response prevention, allows habituation to take place. Exposure tasks are arranged hierarchically, with treatment commencing with the least anxiety-provoking situation and progressing rapidly through the hierarchy.
In reviewing the results of more than 200 Obsessive-compulsive disorder patients treated with behavior therapy in several countries, Foa et al. (1985) reported that 51% of sufferers achieved at least a 70% reduction in symptoms. Thirty-nine percent of patients achieved reductions ranging from 31% to 69%, and 10% were considered failures, failure being defined as patients with an improvement of 30% or less. At follow-up (mean duration 1 year), the number of failures increased from 10% to 24%. However, 76% of patients remained improved to a degree rated as moderately improved or better.
Further evidence for the efficacy of exposure and response prevention is reflected in a long-term follow-up of nine cohorts from five countries conducted by O'Sullivan et al. (1991). Both self- and assessor ratings were used, and two cohorts had received exposure plus either clomipramine or placebo. The overall dropout rate was reported at 9% and – of a total of 223 patients – 87% were followed up for a mean of 3 years (range 1 to 6 years). All studies reported a significant improvement at posttreatment, which remained evident at follow-up, with 78% of individuals remaining improved. On average, there was a 60% improvement in target rituals as compared with pretreatment.
These findings need to be tempered with the fact that approximately 25% of patients refuse behavior therapy when offered, because of the time commitment, or because of fears of overwhelming anxiety when confronting their triggers, or because they fear that the dreaded outcome from not performing their ritual will eventuate. In our experience, motivational interventions may assist in those who do not wish to make the time commitment, cognitive techniques may assist those who fear the dreaded outcome, while a more graded approach to exposure may assist those who fear overwhelming anxiety or panic.
Although the utilization of exposure and response prevention techniques have had a significant impact upon the treatment of individuals with compulsive rituals, the efficacy of behavioral techniques in the treatment of obsessional thoughts has, until recently, been considered problematic. However, Salkovskis and Westbrook (1989), employing revised habituation procedures in which the subjects were exposed to obsessional thoughts via loop tapes and avoided cognitive neutralizing, reported a favorable outcome in four subjects.
More recently, Freeston et al. (1997) randomly assigned 29 Obsessive-compulsive disorder patients without overt rituals to a wait-list control condition or a comprehensive cognitive behavioral program that involved a cognitive model of obsessions, cognitive restructuring of the dysfunctional assumptions, loop tape and in vivo exposure and response prevention, and relapse prevention. Significant improvement was reported in Yale-Brown Obsessive Compulsive Scale (YBOCS) scores, self-report of Obsessive-compulsive disorder symptoms and self-reported anxiety, with 77% of treatment completers (N=22) showing clinically significant changes.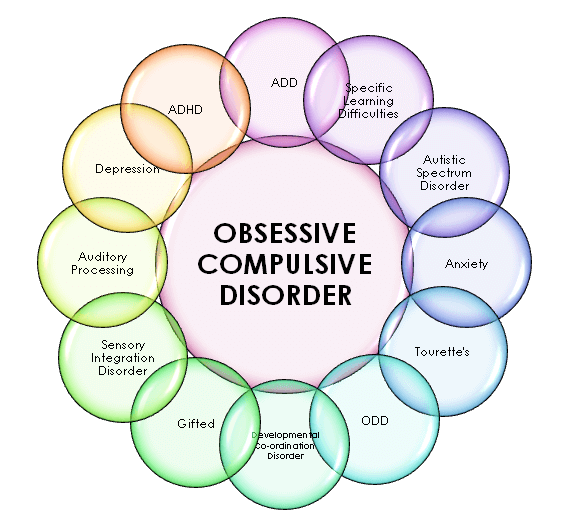 Cognitive therapy
The efficacy of cognitive interventions in the treatment of Obsessive-compulsive disorder has been investigated by a number of researchers. The contribution of self-instructional training (stress inoculation training) to exposure and response prevention was examined by Emmelkamp et al. (1980). Fifteen patients received either self-controlled exposure or exposure combined with stress inoculation training. No group differences were found at posttreatment or 1- or 6-month follow-up.
Emmelkamp et al. (1988) compared self-controlled exposure and response prevention to rational emotive therapy in 18 Obsessive-compulsive disorder sufferers and reported that cognitive therapy was as effective as exposure and response prevention. In a replication, Emmelkamp and Beens (1991) compared six sessions of rational emotive therapy to six sessions of exposure followed by a 4-week waiting period and six further sessions of exposure for both groups. Although no difference was found between the rational emotive therapy condition and exposure condition, there was no indication that rational emotive therapy enhanced outcome when combined with exposure and response prevention.
In a larger study, Van Oppen et al. (1995) randomly allocated 71 patients to either self-controlled exposure or a cognitive therapy condition on the basis of work of Beck (1976) and Salkovskis (1989). Both conditions led to significant improvement and there were some indications that cognitive therapy may have been superior; however, the differences were not significant when initial differences between conditions were taken into account. Effect sizes tended to be larger in the cognitive therapy condition and there were significantly more patients rated as recovered in the cognitive condition. Although the authors discuss the results in terms of the efficacy of cognitive techniques, the addition of behavioral experiments to test the empirical basis of dysfunctional assumptions (exposure) after six sessions of cognitive therapy would tend to confound the observed outcome. No study directly comparing cognitive techniques alone, cognitive techniques combined with exposure, and exposure alone has yet been conducted.
Factors affecting outcome with behavioral treatment
Despite these impressive outcome results, behavior therapy has not been of benefit to all patients. To begin with, it is estimated that 25% of patients do not comply with treatment, and of those who do comply and complete treatment 10% do not respond, increasing to 24% of treatment completers at follow-up. A number of factors that may affect the outcome of behavioral treatment have been delineated.
Factors affecting treatment drop out were examined by Hansen et al. (1992), who approached 15 patients who had terminated treatment and compared their response with that of individuals who had completed treatment. Dropouts differed significantly from treated patients in five areas: they were less obsessive compulsive, they had more discongruent treatment expectations, they were more critical of the therapist, they experienced less anxiety in homework exposure, and they were less often pressured by significant others to continue treatment.
Foa et al. (1983a,b), attempting to determine predictors of outcome, found that significant depression may affect outcome when exposure and response prevention is used by influencing reactivity and habituation between sessions. Similarly, the presence of overvalued ideation has been noted to affect outcome negatively. In contrast, Lelliot et al. (1988) found that patients with bizarre and fixed beliefs responded well to treatment. While there was a significant correlation between clinical improvement on a number of measures and the reduction of fixity of obsessional beliefs, the fixity of such beliefs did predict severity of target rituals at 1-year follow-up. More recently, Ito et al. (1995) reported that reduction in fixity of Obsessive-compulsive disorder beliefs parallelled improvements in other measures of Obsessive-compulsive disorder symptoms.
Other factors that may affect the success of treatment include excessive behavioral or cognitive avoidance and excessive arousal in the presence of feared stimuli. In the first case, attention-focusing techniques while using in vivo exposure may assist in promoting habituation. Excessive arousal may be a function of the program design, and require a reanalysis of the fear-evoking potential of the stimuli so that arousal is kept at moderate levels, thereby promoting emotional processing and habituation. Clinical factors not found to influence treatment include age at symptom onset. In fact, Foa et al. (1983a) reported that the younger the individual was when symptoms began, the better maintained was the improvement at follow-up. Similarly, neither duration of symptoms nor symptom severity was associated with poor outcome.
The types of ritual (washing versus checking) were also not predictive of outcome with exposure and response prevention. In contrast, Basoglu et al. (1988) reported that severe rituals and social disability predicted poorer outcome in patients treated with clomipramine and exposure. Similarly, Cottraux et al. (1993), in examining predictors of treatment outcome in 60 patients treated with behavior therapy, fluvoxamine or a combination, found that high avoidance was the best single predictor of poor outcome. While depression was not a significant predictor of outcome in a number of other studies, depression predicted failure in Cottraux et al.'s (1993) study. Severe depression was also associated with poorer outcome in a follow up of 72 Obsessive-compulsive disorder patients treated with behavior therapy.
More recently, Castle et al. (1994) examined outcome predictors for 178 outpatients with Obsessive-compulsive disorder. Forty-one patients who dropped out of treatment did not differ significantly in terms of demographic or illness variables or initial rating scale scores. As with data from Foa et al. (1983a), age, age of onset, and illness duration were not significantly associated with outcome, nor were meticulous or anxious personality traits. Patients living alone were significantly less likely to be classified as "much improved".
The "much improved" group had significantly lower initial scores on global phobia as well as ratings of work and home impairment, and were more likely to have had a co-therapist. While gender was not a predictor of outcome, predictors of outcome differed between the sexes. Factors associated with a good outcome for women were being in paid employment, having a co-therapist (relative, friend or appropriate other), and low initial severity ratings of global phobia, impairment of work and home activity, and compulsion checklist. For men, however, the only factor to approach statistical significance was living alone, which was associated with less improvement.
Keijsers et al. (1994) also reported greater initial severity of obsessional complaints to be associated with poorer outcome but also reported that poorer motivation, dissatisfaction with the therapeutic relationship and longer duration of complaints predicted poorer immediate (posttreatment) outcome for "obsessive fear", while higher pretreatment levels of depression predicted poorer outcome of compulsive behavior.
In summary, the most consistent outcome predictor appears to be symptom severity, with the more severely symptomatic patients tending to have a poorer outcome. The role of depression as a predictor of outcome remains unresolved, with some studies reporting less improvement in depressed patients while others report no association. Overvalued ideation and fixity of beliefs have also been delineated as possible predictors of outcome.
Pharmacotherapy of Obsessive-Compulsive Disorder
Conclusions
The effective cognitive behavioral treatment of Obsessive-compulsive disorder requires intensive intervention on the part of the therapist and strong motivation on the part of the patient. The decision as to whether to combine pharmacological and behavioral treatment should be made in consultation with the patient. In the presence of a severe major depressive illness, the decision is clear: a combined approach may be the most effective. If the patient is drug naive, hesitant about taking medication, or cannot tolerate the side-effects, then behavior therapy alone may well be the treatment of choice. Given the high relapse rate associated with medication discontinuation, pharmacotherapy in the absence of behavioral therapy does not constitute an adequate or appropriate treatment of Obsessive-compulsive disorder.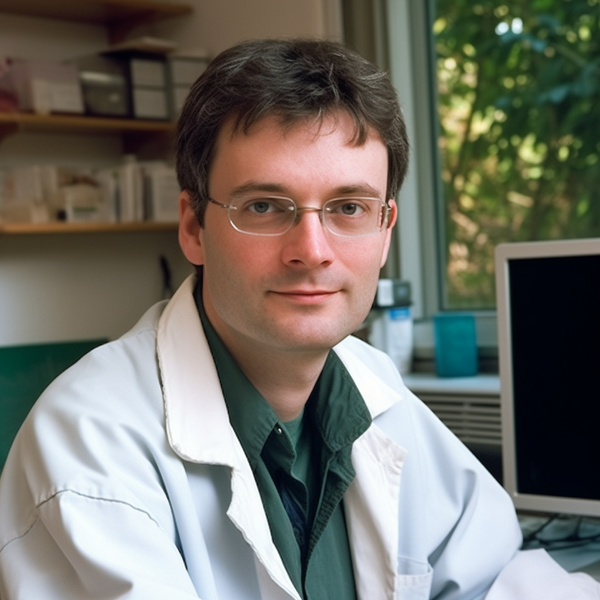 He knows everything about medications – to which pharmacological group the drug belongs, what components are included in its composition, how it differs from its analogs, what indications, contraindications, and side effects remedy has. John is a real pro in his field, so he knows all these subtleties and wants to tell you about them.