Cellcept (CellCept, Munoloc)
Generic Name: mycophenolate mofetil
Brand names: CellCept, Munoloc
Pharmacological Group: Immunosuppressive agent
The composition and the form:
1 tub consists of Mofetila mycophenolate 500 mg; 10 pcs in blister, 5 or 15 blisters in a package.
1 capsule consists of Mofetil mycophenolate 250 mg, 10 pcs in blister, 10 or 30 blisters in the package.
Pharmacological action:
Pharmacological action – immunosuppressant. Slows down the synthesis of guanine nucleotides.
Quickly and completely absorbed with the formation of the active metabolite. Bioavailability – 94% (when taken oraly). Taking food does not affect the level of suction. After taking the drug after 6-12 hours there is a secondary increasing of its concentration in the plasma due to enterohepatic circulation, for 97% connects to plasma albumin. After taking oraly, 93% of the dose is excreted with urine, and 6% – in the the feces, the majority (about 87%) is excreted in the urine in the form of phenolic glucuronide.
Indications:
Prevention and treatment of refractory tissue rejection after allogeneic kidney transplantation (in combination with cyclosporine and corticosteroids).
Contraindications:
Hypersensitivity, children's age.
Application while pregnancy and breastfeeding:
Prescribed when the potential benefits to the mother justifies the potential risk to the fetus. The choice between breast feeding or taking the medicine is made with a view of the importance of treatment for the mother.

Side effects:
Vomiting, diarrhea, increasing of incidence of infectious complications, leukopenia, sepsis
Rarely:
thrombocytopenia, peripheral edema, hematuria, hypophosphatemia, high blood pressure, anemia, tremors, high cholesterol, headache, insomnia, leukopenia, fever, leukocytosis, shortness of breath, hyperglycemia, hyper-or hypokalemia, pain in the chest and waist, cough.
Interaction:
In combination with acyclovir and preparations, exuded by tubular secretion (probenecid), plasma concentrations of all components of the combination is increasing. Antacids containing magnesium hydroxide and aluminum, and cholestyramine are decreasing the absorption. Interaction with azathioprine was not studied.
Overdose:
If overdose hemodialysis is unusable. To reduce the absorption cholestyramine can be used.

Dosing:
Inside, to prevent rejection of kidney transplants – 1g 2 times a day, first dose needs to be taken within 72 hours after transplantation, treatment of refractory rejection – 1.5g 2 times a day for patients with glomerular filtration rate less than 25 ml/min/1,73 m 2 – not more than 2g / day.
Precautions:
During treatment it is needed to determine the detailed formula of blood: each week during the first month, then 2 times a month (for 2 and 3 months of treatment) and, finally, 1 time per month during the year. The treatment is interrupted if the number of neutrophils less than 1300 in 1 microliter. To use with caution with diseases of the digestive tract in the acute stage. Before, during and for 6 weeks after treatment, it is required the use of effective contraceptive measures.
Where to keep the medicine:
In a dry place, protected from light, at temperatures not above 30 ° C.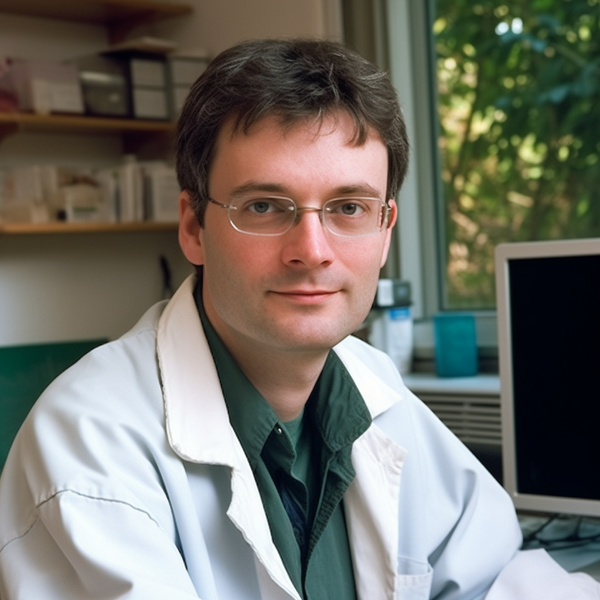 He knows everything about medications – to which pharmacological group the drug belongs, what components are included in its composition, how it differs from its analogs, what indications, contraindications, and side effects remedy has. John is a real pro in his field, so he knows all these subtleties and wants to tell you about them.