Generic name: Valacyclovir
Brand names: Valtrex, Zelitrex, Pervioral, Vadiral, Virmax, Valherpes, Valpridol, Virval, Valavir, Viramixal, Viranet and other. See the complete list below.
NDC: 0173-0933.
How Does It Work?
It is a white film-coated, elongated tablet with a white to the off-white core, "GX CF1" is engraved on one side.
Valtrex drug classification is a specific inhibitor of DNA polymerase of herpes viruses. 
How does Valtrex treat herpes?
It blocks the synthesis of viral DNA and viral replication. In the human body, it turns into acyclovir and valine; due to the phosphorylation of acyclovir, it is formed an active acyclovir triphosphate, which competitively inhibits viral DNA polymerase. The first phosphorylation step occurs under the effect of a virus-specific enzyme (for herpes simplex virus, varicella zoster, Epstein-Barr – virus thymidine kinase, which is found only in cells infected with the virus).
What viruses can Valtrex treat?
Doctors prescribe Valtrex to cure shingles; prevent of recurrence of disease caused by the herpes simplex virus; mucous and skin membranes caused by the herpes simplex (including genital herpes); prevent cytomegalovirus infection on the background of immunodeficiency (organ transplantation, HIV infection, and bone marrow chemotherapy, cancer, etc.).
How to Take the Drug?
Note: This remedy was prescribed to you only. Do not share this medication with others. Follow your doctor's prescription strictly. Please do not take it more or longer than your doctor recommended.
Take the remedy orally. To treat herpes zoster, take 1g 3 times a day during a week. To treat herpes simplex, take 500 mg twice per day. In case your condition relapses caused by herpes simplex virus, the treatment begins in the prodromal period or immediately after the first symptoms within five days; if needed, at the first stage of the treatment, the duration is increased to 10 days.
The dosage may vary among individuals. Therefore, it is obvious to contact your doctor before taking this medication. Follow your physician's instructions carefully.
Swallow the tablets whole with a drink of water. Take Valtrex at the same time each day and according to instructions from your doctor or pharmacist. 
What Should I Do if I Miss the Dose?
If you take too many pills, you may feel sick, vomit, get kidney problems, be confused, agitated, feel less aware, see things that aren't there, or become unconscious. Talk to your doctor or pharmacist if you take too much Valtrex. Take the medicine pack with you.

Overdosage
Taking any medicine in large doses may cause severe consequences for your health. If you feel an overdose, contact your healthcare professional instantly.
Contraindications
Can you take Valtrex while pregnant? 
No, hypersensitivity, children's age, lactation, and pregnancy are contraindications to this drug.
Talk to your doctor or pharmacist before taking Valtrex if: 
you have kidney problems;

you have liver problems;

you are over 65 years of age;

your immune system is weak;

you develop a rash associated with a fever and enlarged lymph nodes, stop taking valaciclovir and contact your doctor or seek medical attention immediately.
If you are taking Valtrex to treat or prevent genital herpes or have had genital herpes in the past, you should still practice safe sex, including using condoms. It is crucial to prevent you from passing the infection on to others. In addition, you should not have sex if you have genital sores or blisters. 
Side Effects
Valtrex can cause side effects that affect your ability to drive. So don't drive or use machines unless you are sure you're not affected.
Nausea, hemolytic anemia, renal insufficiency, headache, microangiopathy, and thrombocytopenia (patients with severe immunodeficiency who received high-dose valaciclovir (8 g/day) for a long time).
Severe allergic reactions (anaphylaxis). These are rare in people taking Valtrex:
flushing, itchy skin rash, skin irritation, oedema (DRESS syndrome) and fever and flu like symptoms may occur

swelling of the lips, face, neck and throat, causing difficulty in breathing (angiodema);

fall in blood pressure leading to collapse. 
Very Common (may happen with 1 in 10 people): 
Common (may happen with up to 1 in 10 people)
feeling sick;

dizziness;

vomiting, diarrhea;

skin reaction after exposure to sunlight (photosensitivity);

rash;

itching (pruritus).
Uncommon (may happen with up to 1 in 100 people):
feeling confused;

hallucinations;

feeling very tired;

tremors;

feeling agitated.
These nervous system side effects usually occur in people with kidney problems, the elderly, or in organ transplant patients taking high doses of 8 grams or more of Valtrex daily. They usually get better when Valtrex is stopped, or the dose is reduced.
Drug Interactions
Tell your doctor or pharmacist if you are taking or have recently taken any other medicines. It includes medicines bought without a prescription, including herbal medicines. Tell your doctor or pharmacist if you are taking any other medicines that affect the kidneys, such as:
aminoglycosides;

organoplatinum compounds;

iodinated contrast media;

methotrexate;

pentamidine;

foscarnet;

ciclosporin, tacrolimus;

cimetidine;

probenecid.
Always tell your doctor or pharmacist about other medicines if you are taking Valtrex for the treatment of shingles or after having an organ transplant.
Valtrex decreases the effect (blocking the conversion of acyclovir). Nephrotoxic medicines increase the risk of renal failure and CNS disorders.
This list of interactions may not be complete. Provide your medical practitioner entire list of medicines, herbs, dietary supplements, or non-prescription drugs you take. Moreover, tell them whether you drink alcohol, use illegal drugs, or smoke. Particular items may interact with your drug.
Storage
Valtrex should be stored in a tightly closed container at room temperature, between 15 and 30 degrees C (59 and 86 degrees F). Protect from moisture, direct heat, and light. Do not store it in the bathroom or near a sink. Keep Valtrex out of the reach of children and away from animals.
Warning: Before taking the drug, you need to consult your doctor. The information contained in this article is not intended to cover all possible precautions, drug interactions, adverse effects, directions, uses, allergic reactions, or warnings.
Other Valtrex Brand Names in Different Countries
Argentina: Valtrex, Viramixal, Viranet
Austria, Brazil, Canada, Switzerland, Czech Republic, Germany, Great Britain (United Kingdom), Greece, Hong Kong, Ireland, Israel, Malaysia, Norway, Philippines, Russia (Russian Federation), Sweden, Singapore, Thailand, Turkey, United States of America, Venezuela: Valtrex
Belgium, Denmark, France, Netherlands (Holland), South Africa: Zelitrex
Chili: Pervioral, Vadiral, Valtrex, Virmax
Spain: Valherpes, Valpridol, Valtrex, Virval
Finland: Valavir, Valtrex
Indonesia: Herclov, Valtrex, Valvir
India: Valcivir
Italy: Talavir, Zelitrex
Japan:  バルトレックス
Mexico: Rapivir, Valinir
Portugal: Crotax, Valavir, Valtrex
Ukraine: Valavir (Валавир), Valtrex (Вальтрекс)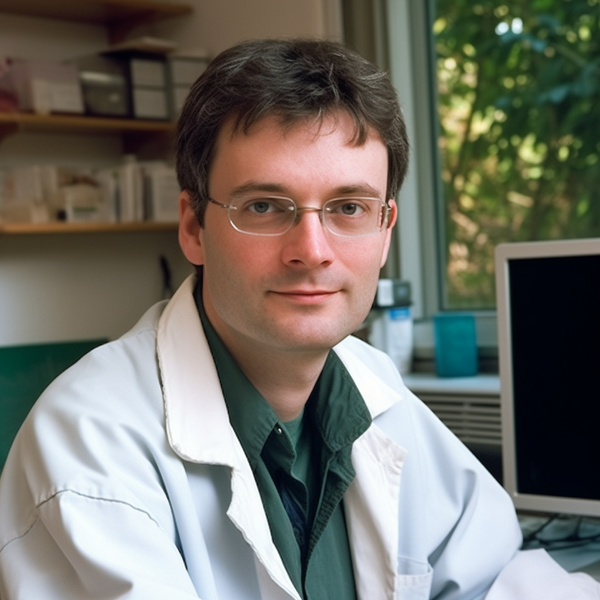 He knows everything about medications – to which pharmacological group the drug belongs, what components are included in its composition, how it differs from its analogs, what indications, contraindications, and side effects remedy has. John is a real pro in his field, so he knows all these subtleties and wants to tell you about them.