Spending more time indoors, wall-to-wall carpeting, obesity, higher-density housing – even altered breathing patterns – may all be factors in the rising worldwide asthma rates, according to David Lang, M.D., a Philadelphia asthma specialist.
"We are more sedentary than ever and this affects the way we breathe," he said.
But these factors don't tell the whole story.
"All these factors were in place two decades ago, but the rates of asthma have continued to rise," Lang said Friday during a presentation at the American Academy of Allergy Asthma & Immunology conference in San Diego. "There is probably another piece to the puzzle."
Lang's presentation included medical notations on asthma from the mid-19th century; commentary on lifestyle changes over the last four decades; observations on sociological trends that could be influencing the incidence of asthma; changing patterns of prescribing medications, and studies that reached different conclusions about the causes of asthma in different populations.

For instance, a recent study conducted in Philadelphia demonstrated that those with the highest incidence of asthma were poor, urban African Americans. But a study contrasting asthma rates in children in German cities showed that those with the higher standard of living had a higher incidence of asthma.
While speaking on the evolution of asthma drugs and prescribing patterns, Lang noted that the emphasis on treatment today is on controlling asthma, not relieving the symptoms. But there is another component to the new drugs, at least in Westernized nations. The cultural need for speed, the propensity for impatience and the constant bombardment of information has resulted in a demand for faster acting drugs.
"I used to give patients medication and say, 'Well, this will work in a week,'" Lang said. "I don't think that will work anymore."
The patient's compliance in taking medication may also depend upon how simple the drugs are to use, he added.
"There is so much clutter in our lives. It's difficult to get the message through."
Physicians should also be aware of the widespread use of alternative therapies and over-the-counter medications for asthma, Lang said.
"I always used to ask my patients to tell me all the medications they are taking and all the medications they used to take. Now I have a place on the form for them to tell me all the over-the-counter medications they take."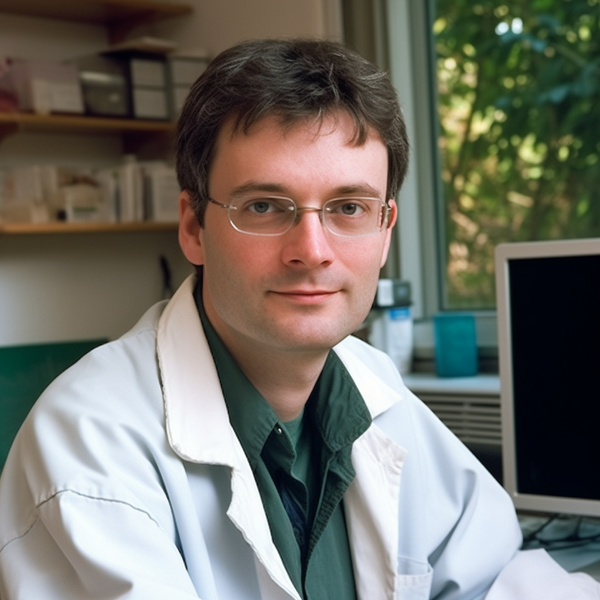 He knows everything about medications – to which pharmacological group the drug belongs, what components are included in its composition, how it differs from its analogs, what indications, contraindications, and side effects remedy has. John is a real pro in his field, so he knows all these subtleties and wants to tell you about them.