Asthma By Allan M. Weinstein, MD McGraw Hill Book Co, 1987, $17.95
Ordinarily it should not take three people to review a book of 350 small pages with large print. The fact that this is so suggests that there must be something very special about either the subject or the book. In this particular case, it is both.
Asthma is no ordinary disease; in fact, it is not a disease at all. Rather, asthma is the name given to a variety of bronchial tube disorders with the same basic symptoms. There are different causes and patterns for the various kinds-those that first occur in infancy and childhood, early adulthood, and past the mid-life years. And doctors who treat these different varieties may have different perceptions of asthma.
To judge the usefulness of a book aimed at such a broad spectrum of respiratory disorders, we were interested to see how divergent our views would be, because we approach the management of asthma from different backgrounds: pediatrics, internal medicine, allergy. Could we recommend "Asthma" to all of our respective patient populations? Could we expect "Asthma" to find a similar degree of usefulness in assisting the different needs of readers? The vote is unanimous in answering "yes" to those questions.
It is evident that "Asthma" is intended not only for the patient but also for their families and others who need to deal with this distressing and disabling condition. Certainly there is a need for such a book. Asthma keeps children home from school and adults home from work. Some 9 million Americans-including one out of 20 children-suffer its sudden spells of shortness of breath, wheezing and coughing.
The very nature of asthma lends itself to a partnership in treatment. The various doctors have to find common ground as the pattern of the disease changes, depending on the age of the patient and whether the asthma began in childhood, adolescence or adulthood. Similarly, the role of the patient in assisting the physician's role of responsibility can be of major importance.
The day of limiting patients' knowledge of the disease-its disabling potential, the drugs that can help-rightfully belongs in the past. Major advances in drug therapy and better knowledge of environmental factors such as passive smoking can mean all too little to the patient who takes no interest in his or her care. Dr. Weinstein recognizes this fact and brings this issue to the fore.
The format of "Asthma" reflects the care and thoughtfulness that appear to have gone into its composition and construction. It is readable and straightforward. Diagrams, charts and tables are used liberally.

What's more, the book fills a void. One of the best publications on asthma, "Asthma and Allergies: An Optimistic Future," published in 1980 by the National Institute of Allergy and Infectious Diseases, is already outdated. And even that excellent and highly informative contribution contained only one chapter to cover the entire field of asthma. Thus "Asthma" is a welcome and rewarding addition to the literature.
Although the publication of "Asthma" now casts Dr. Weinstein in the image of an author, he has long been active in spreading knowledge about asthma. He has been a frequent and willing participant in community activities and outreach programs and media broadcasts in this community. Some physicians and medical scientists-all too innocently, naively, or perhaps even intentionally-may baffle audiences with seeming brilliance or too highly pitched levels of technical language, but not Allan Weinstein. Rather, he seeks to clarify, simplify and demystify complicated topics, and he succeeds.
In doing so, it makes sense that he has avoided a number of controversial issues in the field of asthma such as the use of questionable diagnostic techniques and remedies where there is no objective evidence that they work.
In addition, there are a few points in the book that we think merit a qualification. We take note of three in particular: Dr. Weinstein says that milk might increase post-nasal secretion and drip. This should be considered opinion rather than based upon solid evidence. It's true that the number of deaths from asthma are on the rise, and this is a reason for alarm. In 1985, there were 3,760 deaths, up from 3,564 in 1984 and 3,440 in 1983. But it is important to realize that this recent trend is true only because mortality rates for asthma had declined in the late 1960s and 1970s.
In 1978, for example, there were 1,872 deaths from asthma compared to 2,688 in 1968. The reasons behind the recent increase are not well understood and are being studied by a task force of the American Academy of Allergy and Immunology and the National Institutes of Health. The definition of nasal polyps as fluid-filled sacs may help the reader visualize their appearance and obstructive nature. However, it should be appreciated that the nature of these polyp growths reflect an underlying and complicated inflammatory process that involve the diseased tissues from which they have sprung.
Those points are quibbles; more important is the fact that Dr. Weinstein's book, to the extent that it encourages patient involvement in their treatment, can help make people healthier. About half a dozen medical centers have developed special education programs with nurses and psychologists as well as physicians to help patients understand the causes of asthma and learn how to control their disease by closely following a prescribed medical regimen.
Recent scientific studies have found that asthma patients who participate in such programs are less likely to require hospitalization or emergency room treatment than others who have not received this type of special guidance. In this vein, "Asthma" can serve as a useful adjunct to the care of asthma in patients suffering from the disorder and its many complications and consequences.The authors are physicians with the National Institute of Allergy and Infectious Diseases, National Institutes of Health, Bethesda.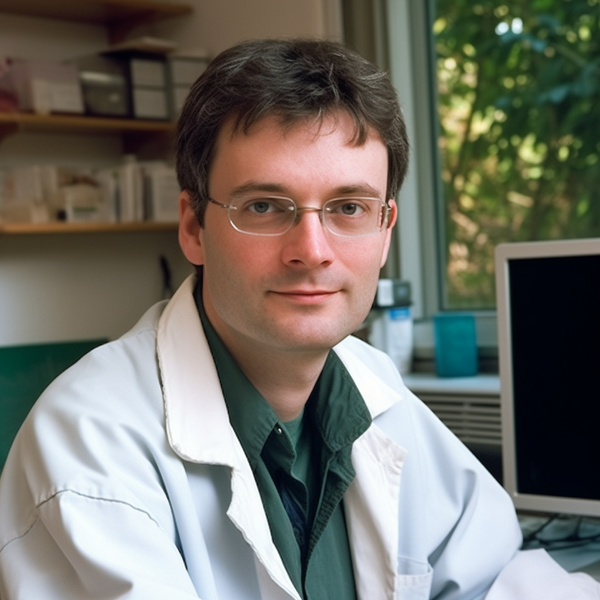 He knows everything about medications – to which pharmacological group the drug belongs, what components are included in its composition, how it differs from its analogs, what indications, contraindications, and side effects remedy has. John is a real pro in his field, so he knows all these subtleties and wants to tell you about them.