Generic name: Cycloserine
Brand name: Seromycin
General Information:
Seromycin is recommended to treat tuberculosis (TB) in the lungs and other organs in the body (including the kidneys) when treatment with other drugs has not been provided positive results. Seromycin is also prescribed together with other remedies. It may also be used to treat certain infections of urinary tract. Seromycin is an antibiotic which blocks the growth of the bacterial cell wall. This medicament may be used for other purposes.
Contact your physician if you need to learn more information about this drug.
Don't stop treatment with Seromycin earlier than it was prescribed by your doctor even if you notice improvements of your condition. Stopping the medication too early may worsen your condition. Be careful about doing dangerous tasks, driving, operating machinery or climbing until you are aware how this drug affects you. Don't drink alcohol. Always contact a medic before giving Seromycin to a child.

What symptoms or conditions should I report to a doctor before I take this medicine?
It is important to report to a doctor if you have or had the following conditions:
    an allergy or unusual reaction to Seromycin, other dyes, foods, medicines or preservatives
    severe anxiety, depression, epilepsy, psychosis (bizarre behavior or thoughts)
    severe kidney problems
    alcoholism or you drink excessive amounts of alcohol
How do I take this medicine?
Note: This remedy was prescribed to you only. Do not share this medicament with others.
Seromycin should be taken orally with a glass of water. Take your doses at regular intervals. Don't take your medicament more often than prescribed. Never stop taking unless given advice of your doctor or health care professional. Consult your pediatrician if this drug can be taken by children. You may need to be given particular care.
Overdosage:
Taking any medicine in large doses you can have serious consequences for your health. If you feel an overdose, contact your health care professional instantly.
In large doses, this remedy may cause the following conditions:  weakness, severe dizziness, fainting, slow heartbeat or slow or shallow breathing.
If you consider you have taken too much of this drug contact a poison control center or an emergency room immediately.
What should be done if I missed the dose?
In case you forgot to take the dose, take it at your earliest opportunity. Never double your dose if it is almost time for your next dose. Take only one dose at once.
Interactions:
        Ethionamide since Seromycin may increase the risk of toxic side effects.
        Isoniazid since Seromycin may increase the risk of side effects such as dizziness or drowsiness.
This list of interactions may be not complete. Provide your medical practitioners entire list of medicines, herbs, dietary supplements or non-prescription drugs you take. Moreover tell them whether you drink alcohol, use illegal drugs or smoke. Particular items may interact with your drug.

Which side effects can I perceive from this remedy?
Side effects that you should tell your doctor as early as possible:
depression
aggression
drowsiness
bizarre behavior
allergic reactions like swelling of the face, lips or tongue, itching, skin rash, or hives, difficulty breathing
confusion, coma
dizziness
headache
excessive irritability
disorientation
exaggerated reflexes
feeling of a whirling motion
tremors
mood swings
seizures, paralysis
memory loss
suicidal thoughts
problems with speech
mood or mental changes
tingling of the skin or numbness
swelling of the feet or hands
weakness, unusual tiredness
Side effects which as a rule do not require medical awareness (report to your doctor if they maintain or are troublesome):
        decreased sex drive, impotence, or difficulty having an orgasm
        sleep problems (insomnia)
        tired feeling
        anxiety, nervousness
Some of the existing side effects may not be included in the list.
What else do I have to know while using this medication?
Be prepared, your doctor may advise you lab tests, including kidney and liver function, complete blood cell counts, and the level of Seromycin in the blood.
You may get dizzy or drowsy.
Avoid standing or sitting up quickly, especially if you are an older patient. This decreases the dizzy or fainting spells risk. Alcohol can make you lightheaded, dizzy and increase confusion. Avoid or limit intake of alcoholic drinks.
Storage
Seromycin should be stored at room temperature, between 15 and 30 degrees C (59 and 86 degrees F), in a tightly closed container. Protect from moisture, direct heat, and light. Do not store in the bathroom or near a sink. Keep Seromycin out of the reach of children and away from animals.
Warning: Before taking the drug you need to consult your doctor.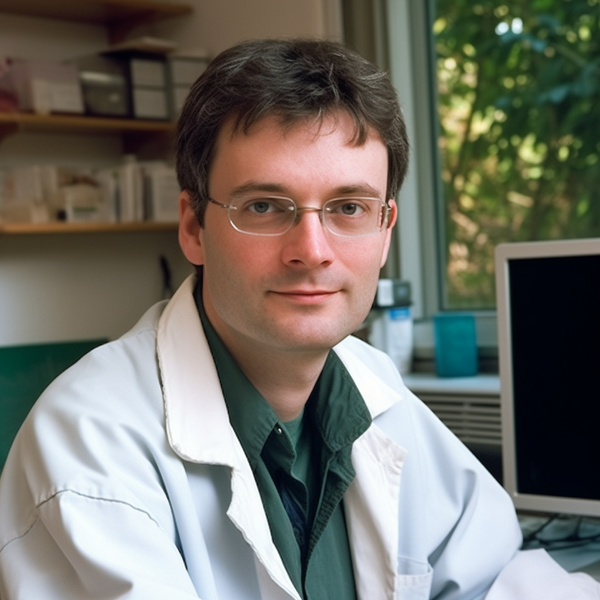 He knows everything about medications – to which pharmacological group the drug belongs, what components are included in its composition, how it differs from its analogs, what indications, contraindications, and side effects remedy has. John is a real pro in his field, so he knows all these subtleties and wants to tell you about them.