Description of Medical Condition
A common acute or chronic fearful emotion with associated physical symptoms. DSM-IV-R recognizes the following sub types:
Acute situational anxiety:
Response to recent stressful event, usually transient symptoms
Adjustment disorder with anxious mood:
Persistent, maladaptive reaction following psychosocial stress and lasting up to six months
Generalized anxiety disorder:
Persistent underlying anxiety or adjustment disorder with anxious mood and significant symptoms of motor tension, autonomic hyperactivity and hypervigilance, lasting more than six months
Panic disorder:
Recurrent unexpected attacks with at least one attack (or more) associated with persistent concern about additional attacks, worries about implications of the attack (losing control, having a heart attack) or a significant change in behavior related to the attack; often leads to agoraphobia
Post-traumatic stress disorder:
Recurrent flashbacks or nightmares of catastrophic event by survivors, often associated with panic attacks and major depression
Specific phobias:
Intense recurrent fear of, and avoidance of, an object or situation
Social phobia:
Marked and persistent fear and avoidance of performance or social situations in which the person is exposed to unfamiliar people or scrutiny
Obsessive-compulsive disorder:
Persistent unwanted and disturbing thoughts and recurrent behavioral patterns (i.e., hand washing) which interfere with daily life
System(s) affected: Nervous
Genetics: Panic disorder — increased concordance in monozygotic versus dizygotic twins
Incidence/Prevalence in USA: 40 million (the most common psychiatric disorder in US)
– Panic disorder — female 3.2%, male 1.3%
– Obsessive compulsive disorder — female 2.6-3.1%, male 1.1-2.6%
– Agoraphobia — female 3.8%, male 1.7%
– Generalized anxiety disorder — female 4.3%, male 2.0%
– Social phobia — female 5.2%, male 3.8%
Lifetime prevalence PTSD — female 10.4%, male 5.0%
Predominant age: Mainly adults, highest prevalence in 20 to 45 year age group
Predominant sex: Female > Male (social phobia female 5.27:male 3.87)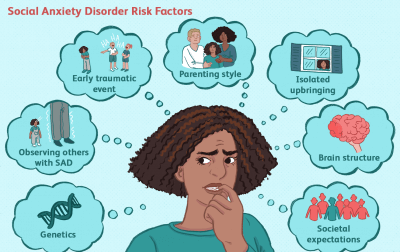 Medical Symptoms and Signs of Disease
Patterns vary with subtype of anxiety; not all present in each case
Unrealistic or excessive anxiety or worry
Sense of impending doom
Nervousness
Instability
Tachycardia; palpitations
Systolic click murmur
Hyperventilation, choking sensation
Labile hypertension
Sighing respiration
Nausea or abdominal distress
Paresthesias
Diaphoresis
Dizziness or syncope
Flushing
Muscle tension
Tremulousness
Restlessness
Chest tightness, pressure (pseudoangina)
Headache, backaches, muscle spasm
What Causes Disease?
Panic disorder, social phobia and obsessive compulsive disorder are associated with genetic factors
Psychosocial stressors commonly trigger anxiety disorders and may provoke a genetic diathesis
Trauma such as physical assault, rape, conflict experience provoke PTSD symptoms
Mediated by abnormalities of neurotransmitter systems (serotonin, norepinephrine and gamma-aminobutyric acid [GABA])
Risk Factors
Social and financial problems
Medical illness
Family history
Lack of social support
Diagnosis of Disease
Differential Diagnosis
– Ischemic heart disease
– Valvular heart disease
– Cardiomyopathies
– Myocarditis
– Arrhythmias
– Mitral valve prolapse (most symptomatic cases are associated with panic disorder)
– Asthma
– Emphysema
– Pulmonary embolism
– Hamman-Rich syndrome
– Scleroderma
– Transient cerebral insufficiency
– Psychomotor epilepsy
– Essential tremor
– Hyperthyroidism
– Pheochromocytoma
– Adrenal insufficiency
– Cushing syndrome
– Hypokalemia, hypoglycemia
– Hyperparathyroidism
– Myasthenia gravis
– Thiamine, pyridoxine, orfolate deficiency
– Iron deficiency anemia
– Caffeine
– Alcohol
– Cocaine
– Sympathomimetics
– Amphetamines
– Alcohol
– Sedative-hypnotics
– Depression
– Panic disorder is associated with several physical disorders including:
– Mitral valve prolapse (systolic click-murmur)
– Labile hypertension
– Migraine headaches
– Irritable bowel syndrome
– Asthma (COPD)
– Interstitial cystitis
Laboratory
Selective use of laboratory tests, (with minimal to more extensive workup depending on clinical picture). Laboratory tests often normal in anxiety disorders.
CBC and urinalysis
Sequential serial multiple analysis (SMA-12 panel)
Thyroid function studies
Drugs that may alter lab results: SSRIs may raise serum levels of other medications such as warfarin (Coumadin) and tricyclic antidepressants
Disorders that may alter lab results: N/A
Pathological Findings
N/A
Special Tests
EEG, ECG, etc
Imaging
Usually none; chest x-ray possibly
Diagnostic Procedures
Psychologic testing (e.g., Spitzer's Patient Health Questionnaire, Hamilton's anxiety scale)
DSM-IV based interview
Treatment (Medical Therapy)
Appropriate Health Care
Outpatient
General Measures
Should be based on careful workup and identification of etiology and subtype of anxiety disorders
Adequate workup
Identify co-existent substance abuse
Counseling or psychotherapy along with medications
Regular exercise program
Biofeedback in selected cases
Serial office visits
Judicious reassurance after other medical disorders ruled out
Activity
Fully active
Diet
No special diet
Medications (Drugs, Medicines)
Drug(s) of Choice
– Acute situational anxiety:
Short-term (up to 1 month) treatment with benzodi-azepines
– Adjustment disorder with anxiety mood:
– Benzodiazepines
– Generalized anxiety disorder:
Azapirones-e.g., buspirone
SSRIs
– Venlafaxine (Effexor)
– Panic disorder and social phobia:
– TCAs-e.g., imipramine
– Obsessive-compulsive disorder:
– TCAs-e.g., clomipramine
– SSRIs also effective
– SSRIs:
– Citalopram (Celexa) 10 mg q/day; increase by 10 mg q 7 days to maximum of 20-40 mg q/day
– Fluoxetine (Prozac) 10 mg; increase by 10 mg q 7 days to maximum daily dosage of 20-40 mg
– Paroxetine (Paxil) 10 mg; increase by 10 mg q 5 days
– Sertraline (Zoloft) 25 mg; increase by 25 mg q 5 days
– Venlafaxine (Effexor) SR 37.5 mg; increase by 37.5 mg q 5-7 days
– Benzodiazepines
– Alprazolam (Xanax) 0.25 mg bid-tid; increase by 0.25 mg if needed
– Clonazepam (Klonopin) 0.5 mg po tid, to maximum of 1.5-4.5 mg/day
– Diazepam (Valium) 2-5 mg bid; increase by 2 mg if needed
– Lorazepam (Ativan) 0.5 mg bid-tid; increase by 0.5 mg if needed (response, if any is slow, often 4-6 weeks)
– Azapirones
– Buspirone (BuSpar) 5 mg bid-tid; increase 5 mg q 2-3 days to maximum of 60 mg/day in divided doses
– Tricyclics
– Clomipramine (Anafranil) 25 mg bid; increase gradually to maximum of 250 mg/day
– Imipramine (Tofranil) 10-25 mg qhs; increase by 10-25
Contraindications:
Benzodiazepines — 1st-trimester pregnancy, acute alcohol intoxication with depressed vital signs, acute angle-closure glaucoma, sleep apnea, history of personality disorder or substance abuse. Avoid long-term/prn use.
Buspirone — concurrent MAO inhibitor use
TCAs — acute myocardial infarction, bundle branch block
Precautions:
Benzodiazepines — advanced age, renal insufficiency, suicidal tendency, open-angle glaucoma. Sudden discontinuation increases risk of seizures, especially with alprazolam
Benzodiazepines with short half-lives (e.g., alprazolam) increase potential for dependency and protracted withdrawal symptoms; extreme caution with severe panic disorder who are taking other CNS sedatives or who have a history of substance abuse/dependence
Buspirone — hepatic and/or renal dysfunction. Buspirone will not protect against benzodiazepine withdrawal seizures; taper benzodiazepines.
TCAs — advanced age, glaucoma, benign prostate hypertrophy, hyperthyroidism, cardiovascular disease, liver disease, urinary retention, MAO inhibitor treatment
Significant possible interactions:
Benzodiazepines — dmetidine, ethanol, oral contraceptives, disulfiram, levodopa, rifampin
Buspirone — MAO inhibitors
TCAs — amphetamines, barbiturates, guanethidine, clonidine, epinephrine, ethanol, norepinephrine, MAO inhibitors, propoxyphene
SSRIs — MAO inhibitors (may cause fatal serotonin syndrome [confusion, hyperthermia, etc.]), may raise serum levels of other medications
Alternative Drugs
Generalized anxiety disorder: Short-term use of benzodiazepine or TCAs
Panic disorder: Although TCAs or SSRIs are the drugs of choice for panic disorder, they are slow in onset of action (2-3 weeks). Benzodiazepines may be helpful for initial control of symptoms until the SSRIs or TCAs are effective. Also, 10-20% of patients with panic do not tolerate side effects of SSRIs or TCAs. High potency benzodiazepines (alprazolam, clonazepam, lorazepam) or MAO inhibitors are effective alternatives.
Social phobia: phenelzine — initial dose 15 mg bid. increase by 15 mg every week to a total dose of 45-90 mg. Need to be on MAOI diet and avoid stimulant medications (pseudoephedrine, SSRIs). Benzodiazepines: clonazepam.
Patient Monitoring
Follow-up by regular office visits
Watch for and treat associated depression
Monitor mental status on benzodiazepines and avoid drug dependence
Monitor blood pressure, heart rate, anticholinergic side effects on TCAs
Periodic serum levels, if indicated, for TCAs
Prevention / Avoidance
Management of stress, to extent possible, relaxation techniques, meditation
Possible Complications
Impaired social/occupational functioning
Drug dependence (benzodiazepines)
Cardiac arrhythmias (TCAs)
Alcohol dependence
Expected Course / Prognosis
With active treatment, excellent results can often be obtained, especially with short-term anxiety disorders, including panic disorder
Obsessive-compulsive disorder, and post-traumatic stress disorder are more difficult to treat, often requiring long-term psychotherapy and medication (combination treatment)
Miscellaneous
Associated Conditions
Depression (commonly)
Agoraphobia
Alcohol or substance abuse
Somatoform disorders
Age-Related Factors
Pediatric:
Reduced dosage of medications in adolescent
Geriatric:
Reduced dosage of medications
Pregnancy
Benzodiazepines — contraindicated in first-trimester of pregnancy, and with caution later in pregnancy and during lactation. May cause lethargy and weight loss in nursing infants; avoid breastfeeding if mother taking benzodiazepines chronically or in high doses.
TCAs — some evidence of fetal risk, especially in first trimester
SSRIs — taper and discontinue, if possible, in first trimester; may be used later in pregnancy
Synonyms
Hyperventilation syndrome
Panic disorder
International Classification of Diseases
300.00 Anxiety state, unspecified
See Also
Abbreviations
DSM-IV-R = Diagnostic and Statistical Manual of Mental Disorders, 4th edition
TCA = tricyclic antidepressant
SSRI = selective serotonin reuptake inhibitor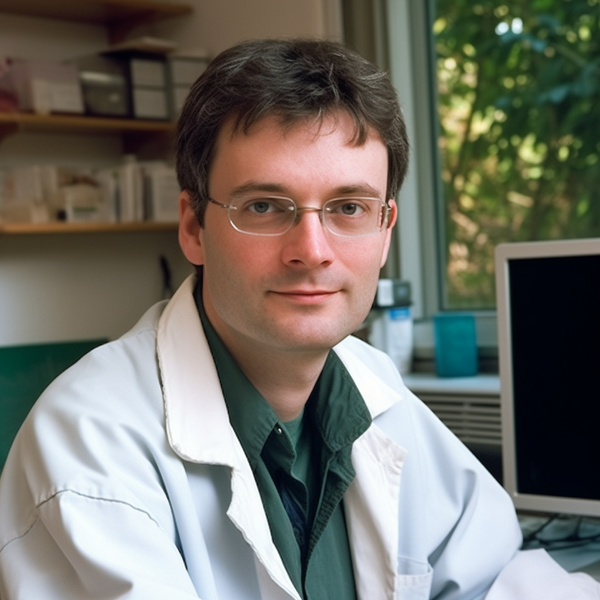 He knows everything about medications – to which pharmacological group the drug belongs, what components are included in its composition, how it differs from its analogs, what indications, contraindications, and side effects remedy has. John is a real pro in his field, so he knows all these subtleties and wants to tell you about them.