Mestinon (Pyridostigmine Bromide)
Generic name: Pyridostigmine Bromide
Brand names: Pyridostigmine Bromide
What is this pill?
Mestinon can help with muscle strength. It is used to treat myasthenia gravis.
What should I tell my doctor before I use this drug?
Tell your doctor or pharmacist if you have any medical conditions listed:
asthma
difficulty passing urine
heart disease
infection in abdomen, peritonitis
irregular, slow heartbeat
kidney disease
seizures
stomach or bowel obstruction or ulcers
thyroid disease
an unusual or allergic reaction to dyes, pyridostigmine, foods, preservatives, other medicines, bromides
pregnant or trying to get pregnant
breast-feeding
How should I take this medication?
Take this drug by mouth with a glass of water. Use your pills at regular intervals. Do not take this medication more often than directed. Do not stop taking this pill untill your doctor or pharmacist advice you to do so.
Talk to your healthcare provider or pharmacist regarding the use of this pill in children. Special care may be needed.
If you suspect overdose:
Contact your local poison control center, health care professional or emergency room immediately.
Remember that this medications is only for you. Do not share this medications with others.
What if I miss a dose?
If you miss a dose, take it as soon as you can. If it is almost time for your next dose, use only that dose. Do not use double or extra doses.

Interaction:
Do not take this drugs with other medicines for myasthenia gravis like neostigmine or quinine.
This drugs may also interact with the listed drugs:
atropine
bethanechol
disopyramide
edrophonium
guanadrel
guanethidine
mecamylamine
medicines that block muscle or nerve pain
This list may not describe all possible interactions. Give your health care professional or pharmacist a list of all herbs, dietary supplements, non-prescription drugs, medicines you use. Also inform your healthcare provider or pharmacist if you smoke, drink alcohol, or take illegal drugs. Some items may interact with Mestinon.
Side effects that may occure:
Side effects that you should report to your health care professional or pharmacis as soon as possible:
allergic reactions like swelling of the or tongue, face, lips, skin rash, itching or hives
breathing problems
changes in vision
muscle cramps, spasm
slow or irregular heartbeat
stomach cramps, pain
unusually weak or tired
vomiting
Side effects that usually do not require medical attention (report to your health care professional or pharmacis if they continue or are bothersome):
diarrhea, especially at start of treatment
increased saliva
increased sweating
nausea
This list may not describe all possible side effects.
How to store this drug:
Keep out of the reach of children.
Store at room temperature between 15 and 30 degrees C (59 and 86 degrees F). Keep container tightly closed. Throw away any unused pills after the expiration date.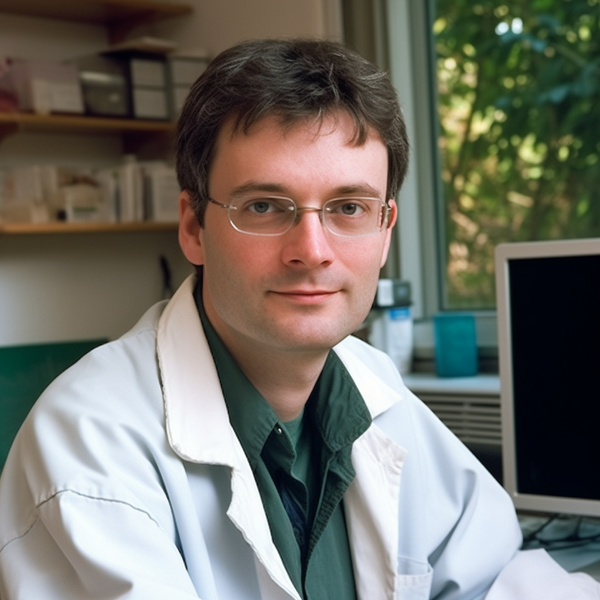 He knows everything about medications – to which pharmacological group the drug belongs, what components are included in its composition, how it differs from its analogs, what indications, contraindications, and side effects remedy has. John is a real pro in his field, so he knows all these subtleties and wants to tell you about them.