Zanaflex Oral (Tizanidine, Zanaflex, Sirdalud)
Generic name: Zanaflex
Brand names: Zanaflex, Sirdalud
What is Zanaflex (Tizanidine) used for?
This medication is used to treat muscle tightness and cramping (spasm) caused by conditions such as multiple sclerosis or spinal injury. Decreasing spasms can reduce pain and improve your ability to move around. Tizanidine is a short-acting muscle relaxant that works by blocking certain nerve signals from the spine to the brain (alpha adrenergic agonist).
Zanaflex may also be used for other purposes prescribed by your doctor and not listed above.
This drug is available only with your doctor's prescription.
What should you know before using Zanaflex (Tizanidine)?
In deciding to use a drug, the risks of taking the medication must be weighed against the good it will do. This is a decision you and your healthcare professional will make. For this drug, the following should be considered:
Pediatric.
Studies on this medication have been done only in adult patients, and there is no specific information comparing use of tizanidine in children with use in other age groups.Allergies. Tell your healthcare professional if you have ever had any unusual or allergic reaction to this medication or any other medications. Also tell your medical assistant if you have any other types of allergies, such as to foods, dyes, preservatives, or animals. For non-prescription products, read the label or package ingredients carefully.
Pregnancy.
All Trimesters – Pregnancy Category C. Animal studies have shown an adverse effect and there are no adequate studies in pregnant women OR no animal studies have been conducted and there are no adequate studies in pregnant women.
Breast Feeding.
It is not known if Zanaflex is found in breast milk. Breast-feeding is not recommended while using this medicine.
Geriatric.
Studies in older adults show that tizanidine stays in the body a little longer than it does in younger adults. Your medical assistant will consider this when deciding on your dose.
Before using Zanaflex, tell your healthcare professional if you have:
liver disease
kidney disease
high or low blood pressure
a history of "Long QT syndrome"
If you have any of these conditions, you may not be able to use Zanaflex, or you may need a dosage adjustment or special tests during treatment.
Laboratory and/or medical tests (e.g., blood pressure, liver function tests) should be performed periodically to monitor your progress or check for side effects. Consult your medical assistant for more details.

How is Zanaflex (Tizanidine) should be used?
Take this drug by mouth as directed. When you start this medication, your dosage will probably need to be increased slowly by your healthcare professional to reduce side effects, especially dizziness and/or drowsiness. Ask your medical assistant how to use this medicine correctly, and follow all instructions attentively. This medicine usually starts to work in 1 to 2 hours and wears off after 6 to 8 hours. Tizanidine can be taken every 6 to 8 hours, but you should not take more than 36 milligrams a day or more than 3 doses in 24 hours. The dosage is based on your medical condition and response to therapy.
Your body will absorb this medicine differently depending on whether you take it as a pill or capsule, whether you take it with food or on an empty stomach, or if you sprinkle the contents of the capsule on food. Be sure to discuss this with your healthcare professional to determine the best way to take your dose, especially when changes to your dose are being considered or if your medical assistant prescribes a different form of tizanidine (for example, pill or capsule).
This medicine may cause dependence, especially if it has been used regularly for an extended period of time, or if it has been used in high doses. In such cases, if you suddenly stop this medication, withdrawal reactions may occur. Such reactions can include anxiety and tremor, as well as increased blood pressure, heart rate and muscle tenseness. Report to your doctor immediately any such reactions. When stopping extended, regular treatment with this medicine, gradually reducing the dosage as directed will help prevent withdrawal reactions. Consult your healthcare professional for more details.
What should you do if you have missed a dose?
If you miss a dose, use it as soon as you remember. If it is near the time of the next dose, skip the missed dose and resume your usual dosing schedule. Do not double the dose to catch up.
What should you do if you suspect overdose of Zanaflex?
If overdose is suspected, contact your local poison control center or emergency room doctor. Symptoms of overdose may include fainting, trouble breathing, unconsciousness and severe drowsiness.
What should you avoid while taking Zanaflex?
Zanaflex can cause side effects that may impair your thinking or reactions.
Be careful driving, operating machinery, or performing any activity that requires complete mental alertness until you know how you will react.
Dizziness is most likely to occur when you rise from a sitting or lying position. Get up slowly to prevent dizziness and a possible fall. Do not use Zanaflex at a time when muscle tone is needed to assure safe balance and movement for certain activities. In some situations, it may endanger your physical safety to be in a state of reduced muscle tone. Cold or allergy medicine, narcotic pain medication, sleeping tablets, other muscle relaxers, and drug for seizures, depression or anxiety can add to sleepiness caused by Zanaflex. Tell your doctor if you need to use any of these other drugs together with Zanaflex. Avoid drinking alcohol. It can increase some of the side effects of Zanaflex.
What are Zanaflex side effects?
Constipation, dry mouth, drowsiness, weakness, dizziness and fatigue may occur. If any of these effects persist or worsen, contact your doctor right away.
To relieve dry mouth, suck on (sugarless) hard candy or ice chips, chew (sugarless) gum, drink water or use a saliva substitute.
Remember that your healthcare professional has prescribed this medicine because he or she has judged that the benefit to you is greater than the risk of side effects. Many people using thismedication do not have serious side effects.

Tell your doctor immediately if any of these unlikely but serious side effects occur:
fainting
mental/mood changes including seeing things that aren't there
frequent/burning urination
hearing or vision changes such as blurred vision
Tell your doctor at once if any of these rare but very serious side effects occur:
black stool
slow or irregular heartbeat
Tizanidine rarely has caused very serious (possibly fatal) liver disease. Tell your medical assistant at once if you develop symptoms of liver disease, including yellowing eyes/skin, persistent nausea, dark urine, stomach/abdominal pain.
A serious allergic reaction to this medication is unlikely, but seek immediate medical attention if it occurs.
Symptoms of a serious allergic reaction include:
rash
itching/swelling (especially of the face/tongue/throat)
severe dizziness
trouble breathing
This is not a complete list of all side effects that may occur. If you have questions about side effects, contact your doctor. Call your healthcare professional for medical advice about side effects.
What other drugs will affect Zanaflex?
Your doctor may already be aware of any possible medicine interactions and may be monitoring you for it. Do not start, stop or change the dosage of any medication before checking with them first.
This drug should not be used with the following medicines because very serious interactions may occur:
ciprofloxacin (Cipro)
fluvoxamine (Luvox)
If you are currently using any of these drugs listed above, tell your doctor before starting tizanidine.
Before using this medicine, tell your doctor of all prescription and nonprescription/herbal products you may use, especially of:
antiarrhythmics (for example, amiodarone, mexiletine, propafenone, verapamil)
birth control pills
blood pressure drugs (for example, ACE inhibitors such as lisinopril, beta blockers such as propranolol, clonidine, methyldopa, guanabenz, guanfacine)
cimetidine
medications affecting liver enzymes that remove tizanidine from your body (e.g., zileuton, ticlopidine, acyclovir, fluoroquinolone antibiotics such as norfloxacin)
"water pills" (for example, furosemide, thiazides)
Tell your doctor if you also take medications that cause drowsiness such as: narcotic pain relievers (for example, codeine), anti-seizure drugs (for example, carbamazepine), certain antihistamines (e.g.., diphenhydramine), tranquilizers, anti-anxiety drugs (for example, diazepam), psychiatric medicines (for example, phenothiazines such as chlorpromazine, or tricyclics such as amitriptyline), medicine for sleep (for example, sedatives), muscle relaxants. Check the labels on all your medications (e.g., cough-and-cold products) because they may contain drowsiness-causing ingredients. Ask your medical assistant about the safe use of those products.
Do not use non-prescription drugs that contain cimetidine for relief of upset stomach or heartburn.
Do not start or stop any medication without medical assistant approval.
This is not complete list of all possible interactions. Therefore, before using this product, tell your healthcare professional of all the products you use. Keep a list of all your medications with you, and share the list with your healthcare professional.
What should be proper storage of Zanaflex?
Store away from light and moisture at room temperature at 77 degrees F (25 degrees C). Brief storage between 59-86 degrees F (15-30 degrees C) is permitted. Do not store in the bathroom. Keep this and all medicines away from kids and domestic animals.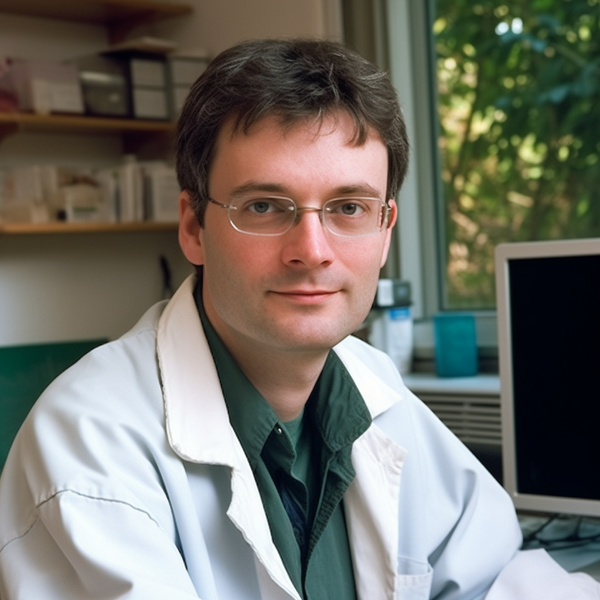 He knows everything about medications – to which pharmacological group the drug belongs, what components are included in its composition, how it differs from its analogs, what indications, contraindications, and side effects remedy has. John is a real pro in his field, so he knows all these subtleties and wants to tell you about them.