(British Approved Name, rINN)
Drug Nomenclature
International Nonproprietary Names (INNs) in main languages (French, Latin, Russian, and Spanish):
Synonyms: DA-1773; LA-391; Nátrium-pikoszulfát; Natrii Picosulfas; Natrii Picosulfas Monohydricus; Natrio pikosulfatas; Natriumpikosulfaatti; Natriumpikosulfat; Picosulfato de sodio; Picosulphol; Pikosíran sodný monohydrát; Sodium Picosulphate
BAN: Sodium Picosulfate
INN: Sodium Picosulfate [rINN (en)]
INN: Picosulfato de sodio [rINN (es)]
INN: Picosulfate de Sodium [rINN (fr)]
INN: Natrii Picosulfas [rINN (la)]
INN: Натрия Пикосульфат [rINN (ru)]
Chemical name: Disodium 4,4´-(2-pyridylmethylene)di(phenyl sulphate)
Molecular formula: C18H13NNa2O8S2,H2O =499.4
CAS: 10040-45-6
ATC code: A06AB08
Read code: y01Ru; y07d4
Pharmacopoeias. In Europe and Japan.
European Pharmacopoeia, 6th ed. (Sodium Picosulfate). A white or almost white, crystalline powder. Freely soluble in water slightly soluble in alcohol.
Adverse Effects and Precautions
As for Bisacodyl.
Bowel evacuation.
Sodium picosulfate with magnesium citrate was considered a safe and effective bowel cleansing agent in adults and children with inflammatory bowel disease. They tolerated the preparation as well as patients with other colonic disorders with no adverse effect on their disease symptoms. Patients should be kept well hydrated (it may be appropriate to carry out bowel preparation in hospital in frail or elderly patients to avoid the risks of over- or underhydration), and this procedure should not be used in suspected toxic dilatation of the colon.
In Australia, the Adverse Drug Reactions Advisory Committee has warned that low volume sodium picosulfate solutions may cause marked dehydration, hyponatraemia, other electrolyte abnormalities, and associated complications. Patients at particular risk include infants, the elderly, the frail, and those with congestive heart failure or with renal impairment.
A grand mal seizure in a 64-year-old female given sodium picosulfate with magnesium citrate was assumed to have been caused by hyponatraemia the patient had normal electrolyte concentrations in the period before taking the bowel preparation. Care is needed when sodium picosulfate solutions are used in those with a low seizure threshold or potential sodium depletion.

Pharmacokinetics
Like bisacodyl, sodium picosulfate is metabolised by colonic bacteria to the active compound bis(p-hydroxyphenyl)pyridyl-2-methane. Only a small amount of sodium picosulfate is absorbed after an oral dose this is subsequently excreted in the urine.
Uses and Administration
Sodium picosulfate is a stimulant laxative related to bisacodyl used for the treatment of constipation and for evacuation of the colon before investigational procedures or surgery. When taken orally it is metabolised by colonic bacteria to an active form that stimulates bowel movements. It is usually effective within 6 to 12 hours although when used with magnesium citrate for bowel evacuation an effect may be seen within 3 hours.
For constipation it is given as a single oral dose of 5 to 10 mg, usually at bedtime. (For doses in children see below.)
For bowel evacuation, a dose of sodium picosulfate 10 mg with magnesium citrate is given in the morning and again in the afternoon of the day before examination.
Administration in children.
In the UK, the following oral doses of sodium picosulfate have been recommended for children in the treatment of constipation the dose is usually given at night:
1 month to 4 years: 250 micrograms/kg (maximum 5 mg)
4 to 10 years: 2.5 to 5 mg
over 10 years: 5 to 10 mg
Most UK licensed product information gives similar doses to those above for bowel cleansing. Alternatively, some recommend that children may be given the following doses of a sachet containing sodium picosulfate 10 mg (with magnesium citrate):
1 to 2 years: / sachet in the morning and / sachet in the afternoon
2 to 4 years: / sachet in the morning and / sachet in the afternoon
4 to 9 years: 1 sachet in the morning and / sachet in the afternoon
over 9 years: 1 sachet in the morning and 1 sachet in the afternoon

Preparations
British Pharmacopoeia 2008: Compound Sodium Picosulfate Powder for Oral Solution; Sodium Picosulfate Oral Solution.
Proprietary Preparations
Argentina: Agarol Cirulaxia Dagol Dulcolax Factor Laxante Feen-A-Mint Gotalax Granulax † Kritel Laxamin Modaton Modernel † Opalino Rapilax Rogelina † Trali Verilax Yodolin
Australia: Durolax SP
Austria: Agaffin Agiopic Guttalax Laxasan
Belgium: Dulcolax Picosulphate Fructines Guttalax † Laxoberon Picolaxine
Brazil: Cronoplex Diltin Guttalax Picolax † Rapilax
Czech Republic: Agiolax Pico Darmol † Guttalax Laxygal Progut Regulax Pikosulfat
Denmark: Actilax Laxoberal Picolon
Finland: Laxoberon
France: Fructines
Germany: Agiolax Pico Darmol Pico Darmol † Dulcolax NP Laxans-ratiopharm Pico Laxoberal Liquidepurmit Natriumpicosulfat Midro Picof Regulax Picosulfat
Greece: Guttaiax Laxatol
Hong Kong: Sur-Lax
Hungary: Darmol Guttalax Laxygal
India: Cremalax
Indonesia: Laxoberon
Ireland: Dulcolax Perles Laxoberal
Italy: Euchessina CM Falquigut Gocce Lassative Aicardi Guttalax
Japan: Laxoberon
Mexico: Anara Laxoberon
The Netherlands: Dulcodruppels Dulcopearls
Norway: Laxoberal
Philippines: Laxoberal
Portugal: Fructines Guttalax Laxodal Picolax
Russia: Guttalax Laxygal
Spain: Contumax Evacuol Ezor Gutalax Lubrilax Skilax
Sweden: Cilaxoral Laxoberal
Switzerland: Fructines Laxoberon
UK: Dulcolax Laxoberal
Venezuela: Lasoberon
Multi-ingredient
Argentina: Agarol Cascara Sagrada Oligoplex
Australia: Colonprep † Picolax † Picoprep Prep Kit-C
Belgium: Pilules de Vichy
Brazil: Agarol Forlax
Canada: Pico-Salax
Ireland: Picolax
Malaysia: Picoprep
New Zealand: Picoprep
Spain: Emuliquen Laxante
Switzerland: Laxasan
UK: CitraFleet Picolax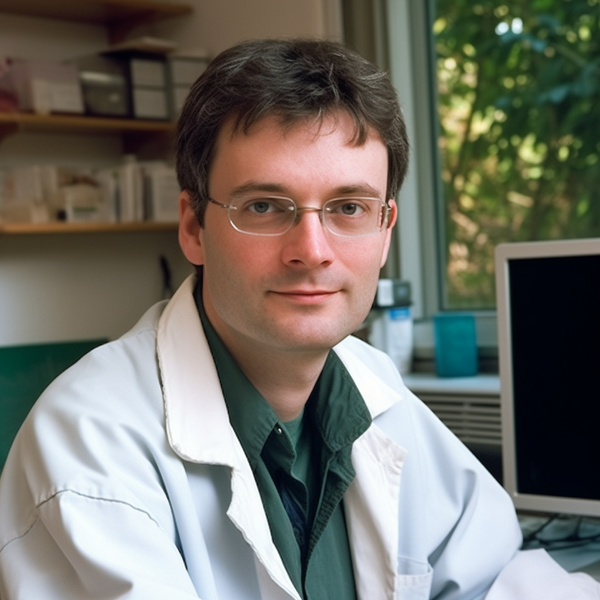 He knows everything about medications – to which pharmacological group the drug belongs, what components are included in its composition, how it differs from its analogs, what indications, contraindications, and side effects remedy has. John is a real pro in his field, so he knows all these subtleties and wants to tell you about them.