Drug Nomenclature
Date of monograph revision: 15-Oct-1996; 06-Mar-1998; 09-Aug-2000; 19-Oct-2001; 10-May-2004; 02-Feb-2005; 20-Jul-2006
Synonyms: Alexandriai szenna termés (senna pods, Alexandrian); Plod kasie úzkolisté (senna pods, Tinnevelly); Plod kasie ostrolisté (senna pods, Alexandrian); Sen; Senų lapai (senna leaf); Senų vaisiai (senna pods, Alexandrian); Sennabalja, Tinnevelley- (senna pods, Tinnevelley); Sennabalja, alexandrinsk (senna pods, Alexandrian); Sennanpalko, Aleksandrian (senna pods, Alexandrian); Sennanpalko, Tinnevelleyn (senna pods, Tinnevelley); Sennový list (senna leaf); Siauralapių senų vaisiai (senna pods, Tinnevelly); Szennalevél (senna leaf); Tinevelly szenna termés (senna pods, Tinnevelly)
CAS: 8013-11-4
ATC code: A06AB06
Read code: y01Rq
Description. Senna obtained commercially from Cassia senna (C. acutifolia) (Leguminosae) is known as Alexandrian senna or Khartoum senna and that from Cassia angustifolia (Leguminosae) as Tinnevelly senna.
Pharmacopoeias. Senna fruit, from Alexandrian and Tinnevelly senna is included in Europe, International, and US. Senna leaf, from Alexandrian or Tinnevelly senna or both, is included in China, Europe, International., Japan, and US.
European Pharmacopoeia, 6th ed. (Senna Pods, Alexandnan Sennae Fructus Acutifoliae Alexandrian Senna Fruit BP 2008). The dried fruit of Cassia senna (Cassia acutifolia) containing not less than 3.4% of hydroxyanthracene glycosides, calculated as sennoside B (C42H38O20 = 862.7) with reference to the dried drug. Protect from light and moisture.
European Pharmacopoeia, 6th ed. (Senna Pods, Tinnevelly Sennae Fructus Angustifoliae Tinnevelly Senna Fruit BP 2008). The dried fruit of Cassia angustifolia containing not less than 2.2% of hydroxyanthracene glycosides, calculated as sennoside B (C42H38O20 = 862.7) with reference to the dried drug. Protect from light and moisture.
European Pharmacopoeia, 6th ed. (Senna Leaf Sennae Folium). The dried leaflets of Cassia senna (=Cassia acutifolia), known as Alexandrian or Khartoum senna, or Cassia angustifolia, known as Tinnevelly senna, or a mixture of the two species. It contains not less than 2.5% of hydroxyanthracene glycosides, calculated as sennoside B (C42H38O20 = 862.7) with reference to the dried drug. Protect from light and moisture.
The United States Pharmacopeia 31, 2008 (Senna Leaf). The dried leaflet of Cassia acutifolia, known in commerce as Alexandria senna, or Cassia angustifolia, known in commerce as Tinnevelly senna (Leguminosae). Protect from moisture and from light.
The United States Pharmacopeia 31, 2008 (Senna Pods). The dried ripe fruit of Cassia acutifolia (Alexandrian senna) or Cassia angustifolia (Tinnevelly senna) containing not less than 3.4% or 2.2% respectively of anthraqui-none glucosides, calculated as sennosides, on the dried basis. Protect from moisture and from light.

Sennosides
Drug Nomenclature
Date of monograph revision: 29-Apr-2004; 10-May-2004; 02-Feb-2005; 20-Jul-2006
Synonyms: Senósidos
CAS: 81-27-6 (sennoside A); 128-57-4 (sennoside B); 52730-36-6 (sennoside A, calcium salt); 52730-37-7 (sennoside B, calcium salt)
Pharmacopoeias. In US.
The United States Pharmacopeia 31, 2008 (Sennosides). A partially purified natural complex of anthraquinone glucosides found in senna, isolated from Cassia acutifolia or Cassia angustifolia as calcium salts. It is a brownish powder. Soluble 1 in 35 of water, 1 in 2100 of alcohol, 1 in 3700 of chloroform, and 1 in 6100 of ether. A 10% solution in water has a pH of 6.3 to 7.3. Store at a temperature of 20° to 25°. Protect from moisture and from light.
Adverse Effects
Senna may cause mild abdominal discomfort such as colic or cramps. Prolonged use or overdosage can result in diarrhoea with excessive loss of water and electrolytes, particularly potassium there is also the possibility of developing an atonic non-functioning colon. Anthraquinone derivatives may colour the urine yellowish-brown at acid pH, and red at alkaline pH. Reversible melanosis coli has been reported following chronic use.
Abuse.
Prolonged use or abuse of senna laxatives has been associated with finger clubbing, hypokalaemia and tetany, hypertrophic osteoarthropathy, intermittent urinary excretion of aspartylglucosamine, hypogammaglobulinaemia, reversible cachexia, and hepatitis or hepatic failure. In one case, nephrocalcinosis was attributed to hypercalcaemia caused by excessive ingestion of calcium sennosides.
Effects on the liver.
Hepatitis has been reported in a patient drinking herbal tea containing senna. The patient was found to be a poor metaboliser for hepatic detoxification reactions the authors cautioned against even small doses of herbal preparations in such patients.
Hepatitis and hepatic failure have also been reported after abuse of senna laxatives, see Abuse, above.
Hypersensitivity.
Hypersensitivity reactions manifesting as asthma and rhinoconjunctivitis have been reported in those manufacturing or dispensing senna products. However, a study of 125 workers involved in the manufacture of laxatives found only 4 cases of occupational asthma, although sensitisation to senna or ispaghula dust was present in 18 and 9 of the workers respectively, and other airway, eye, and skin symptoms were relatively frequent.
A 2-year history of pruritic scaly erythematous plaques on the palmoplantar surfaces was reported by a patient who had taken a sennoside laxative for 20 years. The lesions subsided over about 6 weeks on stopping the drug, and reappeared over the course of 8 weeks on restarting sennoside. However, patch testing and lymphocyte stimulation tests for sennoside were negative.
Precautions
Senna should not be given to patients with nausea or vomiting, undiagnosed abdominal pain, or intestinal obstruction care should also be taken in patients with inflammatory bowel disease. Prolonged use should generally be avoided.
Although anthraquinone derivatives may be distributed into breast milk the concentration achieved after usual maternal dosage is thought to be insufficient to affect the nursing infant (see also below).
Breast feeding.
No adverse effects have been seen in breastfed infants whose mothers were receiving senna, and the American Academy of Pediatrics considers that it is therefore usually compatible with breast feeding.
Colonic perforation.
There were early reports of colonic perforation with faecal peritonitis, in one case fatal, after use of a senna preparation containing total sennosides 142 mg for bowel preparation before barium enema. In 1985, the strength of the UK preparation was halved to contain 72 mg of total sennosides it was subsequently withdrawn, although a similar preparation, at the higher strength, remains available in some countries. To reduce the risk of colonic perforation, patients with suspected stricture, inflammatory bowel disease, or impending obstruction should not receive a bowel stimulant.
Pharmacokinetics
There is some absorption of anthraquinone laxatives after oral doses. Absorbed anthraquinones are metabolised in the liver. Unabsorbed senna is hydrolysed in the colon by bacteria to release the active free antnraquinones. Anthraquinone s are excreted in urine and faeces and distributed into breast milk.

Uses and Administration
Senna is an anthraquinone stimulant laxative that is used to treat constipation and for bowel evacuation before investigational procedures or surgery. The active antnraquinones are liberated into the colon from the sennoside glycosides by colonic bacteria and an effect usually occurs within 6 to 12 hours of an oral dose.
For constipation, senna is usually given as tablets, granules, or syrup. In some countries it is available as suppositories. In the UK, doses of senna preparations are usually expressed in terms of total sennosides calculated as sennoside B. The usual adult oral dose is 15 to 30 mg as a single dose at bedtime. (For doses in children see Administration in Children, below.) In the USA, the usual adult dose is 15 to 30 mg once or twice daily, expressed in terms of total sennosides. For bowel evacuation before investigational procedures, a dose of 105 to 157.5 mg of sennosides may be given orally as a liquid preparation on the day before the procedure (but see Colonic Perforation under Precautions, above).
The purified sennosides (sennosides A and B), and their calcium salts (calcium sennoside A and calcium sennoside B) are used similarly to senna.
Homoeopathy.
Senna leaf has been used in homoeopathic medicines under the following names: Senna Senna folium.
Administration in children.
In the UK, the following oral doses of sennosides are licensed for use for constipation in children:
aged 2 to 6 years: 3.75 to 7.5 mg once daily in the morning
aged 6 to 12 years: 7.5 to 15 mg once daily at night or in the morning
12 years and over: 15 to 30 mg once daily, usually at bedtime In addition, although not licensed for use in children under 2 years, the BNFC allows for an oral dose of syrup (containing sennosides 7.5 mg per 5 mL) of 0.5 mL/kg (to a maximum of 2.5 mL) once daily in those aged 1 month to 2 years.
Preparations
British Pharmacopoeia 2008: Senna Liquid Extract Senna Tablets Standardised Senna Granules
European Pharmacopoeia, 6th ed., 2008 and Supplements 6.1and 6.2: Senna Leaf Dry Extract, Standardised USP 3I: Senna Fluidextract Senna Syrup Sennosides Tablets.
Proprietary Preparations
Argentina: Ciruela Fibra Laxiruela Laxiruela Ciruela Fibra Laxuave Sen
Australia: Bekunis Herbal Tea Bekunis Instant Laxettes SennaPlus Sennetabs Senokot
Austria: Bekunis Colonorm Darmol Dragees Neunzehn Senna X-Prep
Belgium: Darlin Fuca Midro Prunasine Senokot Transix
Brazil: Senan Sene
Canada: Agarol Extra Agarol with Sennosides Ex-Lax Experience Glysennid GNC Herbal Laxativef Herbal Laxative Laxative Pills Sennaprep Sennatab Senokot X-Prep
Chile: Cholax Naturlax
Czech Republic: Caj z Listu Senny List Senny Regulax Sennove Lusky Sennovy List Tisasen X-Prep
Denmark: Pursennid
Finland: Exprep Pursennid Sennapur
France: Senokot X-Prep
Germany: Abfuhrtee N; Bekunis Instant; Bekunis-Krautertee N; Depuran; Heverto ; Liquidepu;r Midro Abfuhr; Midro Tee; Neda Fruchtewurfel; Ramend; Regulax N; X-Prep
Greece: Bekunis Pursennid X-Prep
Hong Kong: Senokot
Hungary: Tisasen X-Prep
India: Senade Senalax
Ireland: Senokot
Israel: Bekunis Ex-Lax Florilax Jungborn Laxikal Forte
Italy: Falquilax Tisana Kelemata X-Prep
Malaysia: Senokot
Mexico: Arsen Bekunis Ciruelax Comp Ciruelax TE Lagenbach Sekalax Senokot X-Prep
The Netherlands: Bekunis Plantaardig Bekunis Senna Sennocol X-Praep
Norway: Senokot X-Prep
New Zealand: Senokot
Philippines: Senokot
Poland: Bekunis Regulax Senalax Senefol X-Prep Xenna
Portugal: Bekunis Pursennide Senolax X-Prep
Russia: Glaxenna
South Africa: Black Forest Depuran Gal P-lamburg Tea Sennalax Senokot Soflax X-Prep
Singapore: Senokot
Spain: Diolaxil Justelax Laxante Bescansa Normal Laxante Olan Laxante Salud Takata X-Prep
Sweden: Pursennid
Switzerland: Bekunis Darmol Demodon Neo Fuca N Grains de Vals Nouvelle formule Irolax Kneipp Woerisetten S Midro Tisane laxative H nouvelle formulation X-Prep
Thailand: Senokot
Turkey: Pursennid Roha-Lax Senokot X-M
UAE: Laxal
UK: Ex-Lax; Nylax with Senna; Senoko;t Sure-Lax
USA: Black-Draught; Dosaflex; Dr Edwards Oliv;e Evac-U-Gen; Ex-Lax; Fletchers Castoria; Lax Pills; Little Tummys Laxative; Maximum Relief Ex-Lax; Senexon; Senna Smoot;h Senna-Gen; Senokot; Senokotxtra; X-Prep
Venezuela: Laxovar Sen-lax Senokot.
Multi-ingredient
Argentina: Agiolax CalculinaT Candilax Cirulaxia Gelax Kronolax LX-30 Medilaxan Prompt Rapilax Fibras
Australia: Agiolax Chemists Own Natural Laxative with Softener Coloxyl with Senna Combilax Neo-Cleanse Peritone ProlaxT Sennesoft Soflax
Austria: Abfuhrtee StSeverin Abfuhrtee Agiolax Carilax Entschlackender Abfuhrtee EF-EM-ES Eucarbon Eucarbon Herbal Frugelletten Herbelax lllings Bozner Maycur-Tee Laxalpin Laxolind Mag Kottas Krauterexpress Abfuhrtee Mag Kottas May-Cur-Tee Midro Tee Neda Fruchtewurfel Planta Lax Pursennid Sabatif The Chambard-Tee
Belgium: Agiolax Depuratifdes Alpes Tux
Brazil: Agiolax Circanetten Estomaftino Fitolax Florlax Fontolax Frutalax Laxarine Laxtam Naturetti Plantax Sene Composta Tamaril Tamanne Tamarix Varicell
Canada: Cholasyn II Cholasyn Control Doulax Extra Strong Formula 12 Herbal Laxative Herbal Laxative plus Yogurt Herbalax Herbolax Laxaco MucinumT Prodiem Plus Senna-S Senokot-S Thunas LaxativeT
Chile: Bilaxil Instalax Mielax Naturlax Tamarine Te Laxante
Czech Republic: Abfunr-Heilkrautertee Agiolax Dr Theiss Rheuma Creme Dr Theiss Schweden Krauter Dr Theiss Schweden bitter Projimava Reduktan Senalax
Denmark: Figen
Finland: Agiolax
France: Agiolax Grains de Vals Herbesan Herbesan Instantane Ideolaxyl Mediflor Tisane Contre la Constipation Passagere No 7 Mediflor Tisane Hepatique No 5 Modane Mucinuma I'Extraitde Cascara Pursennide Tamarine Vegelax
Germany: Agiolax Alasenn Heumann Abfurhtee SolubilaxN Hevertolaxduo Presselin Stoffwechsel-Tee Hapeka 225 N Ramend Krauter
Hong Kong: Agiolax Mucinum Cascara
Hungary: Bolus Laxans
India: Pursennid-ln+
Ireland: Pripsen
Israel: Agiolax Eucarbon Jungborn Lido Tea Midro-Tea Novicarbon
Italy: Agiolax Colax Combilax Confetti Lassativi CM Cuscutine Eucarbon Fibrofax Complex Lactolas Lassatina Midro Ormobyl CMf Ortisan Pursennid Senna-Specie Composta Stimolfit Tamarine Tisana Kelemata
Malaysia: Eucarbon
Mexico: Agiolax Ciruelax Jalea Jarabe de Manzanas Laxacaps Naturetti
The Netherlands: Agiolax Prunacolon Prunasine
Norway: Agiolax Pursennid
New Zealand: Coloxyl with Senna Laxsol
Philippines: Boie Carminative (Carminasen) Castoria
Poland: Agiolax Laxamix Melisana Klosterfrau Senalax K
Portugal: Agiolax Bekunis Midro Mucinum Xarope de Macas Reinetas
South Africa: Agiolax Clairo Rubilax
Spain: Agiolax Bekunis Complex Crislaxo Jarabe Manceau Laxante Sanatorium Laxomax Modane Natusor Malvasen Pruina Puntual Puntualex Pursenid Senalsor
Sweden: Agiolax
Switzerland: Agiolax Dragees aux figues avec du sene Fruttasan Lapidar 10 Linoforce LinoMed Phyto-Laxia Phytolaxin Pursennide Schweden-Mixtur H nouvelle formulation Tisane laxative Tisane Provencale No I Valverde Constipation dragees Valverde Constipation sirop
Thailand: Agiolax Circanetten
Turkey: Bekunis Eucarbon Karboseptin
UK: Athera; Califi;g Cleansing Herbs; Dual-Lax Extra Strong; Dual-Lax Normal Strength; Fam-Lax Senna; Fibre Plus; Jacksons Herbal Laxative; Kas-Bah; Laxative Tablets; Lion Cleansing Herbs; Lustys Herbalene; Manevac; Modern Herbals Laxative; Modern Herbals Menopause; Natural Herb Tablets; Out-of-Sorts; Pripsen; Rhuaka; Senokot Dual Relief; Skin Cleansing; Tabritis
USA: Black-Draught ; Ex-Lax Gentle Strength; Perdiem; Peri-Colace; Senna Plus; Senna Prompt; Senna-S; Senokot-S; X-Prep Bowel Evacuant Kit-1
Venezuela: Agiolax Fibralax Rheu-Tarx I Senokot con Docusato Senokot con Fibra.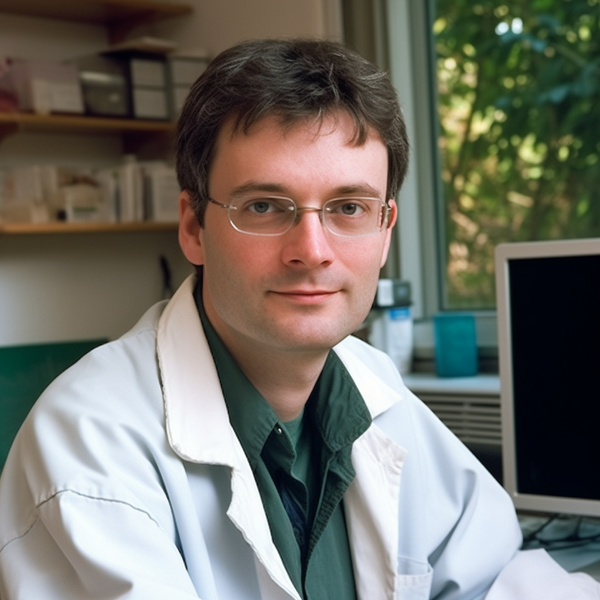 He knows everything about medications – to which pharmacological group the drug belongs, what components are included in its composition, how it differs from its analogs, what indications, contraindications, and side effects remedy has. John is a real pro in his field, so he knows all these subtleties and wants to tell you about them.