Drug Approvals
(British Approved Name, US Adopted Name, rINN)
Synonyms: Lactulosa; Lactulosum; Laktulóz; Laktuliozė; Laktuloosi; Laktulos; Laktulosa
BAN: Lactulose
USAN: Lactulose
INN: Lactulose [rINN (en)]
INN: Lactulosa [rINN (es)]
INN: Lactulose [rINN (fr)]
INN: Lactulosum [rINN (la)]
INN: Лактулоза [rINN (ru)]
Chemical name: 4-O-β-d-Galactopyranosyl-d-fructose
Molecular formula: C12H22O11 =342.3
CAS: 4618-18-2
ATC code: A06AD11
Pharmacopoeias. In Europe and Japan. China only contains specifications for a solution. US only contains specifications for a solution and a concentrated liquid.
European Pharmacopoeia, 6th ed. (Lactulose). A white or almost white, crystalline powder. Freely soluble in water sparingly soluble in methyl alcohol practically insoluble in toluene.
European Pharmacopoeia, 6th ed. (Lactulose, Liquid; Lactulose Solution BP 2008). An aqueous solution of lactulose. It contains not less than 62.0% w/v of lactulose it may contain lesser amounts of other sugars including lactose, epilactose, galactose, tagatose, and fructose. It may contain a suitable antimicrobial preservative. It is a clear, colourless or pale brownish-yellow, viscous liquid. Miscible with water. It may be a supersaturated solution or may contain crystals that disappear on heating.
The United States Pharmacopeia 31, 2008 (Lactulose Concentrate). A colourless to amber syrupy liquid that may exhibit some precipitation and darkening on standing. Miscible with water. Store in airtight containers preferably at a temperature between 2° and 30°.
Adverse Effects
Lactulose may cause abdominal discomfort associated with flatulence or cramps. Nausea and vomiting have occasionally been reported after high doses. Some consider the taste to be unpleasant this can be minimised by dilution in water, fruit juice, or milk, or by mixing the dose with food. Prolonged use or excessive dosage may result in diarrhoea with excessive loss of water and electrolytes, particularly potassium. Hypernatrae-mia has been reported.
Lactic acidosis.
Severe lactic acidosis developed in a patient with adynamic ileus who was being given lactulose for hepatic encephalopathy.
Precautions
Lactulose should not be given to patients with galactosaemia or intestinal obstruction. It should not be used in patients on a low galactose diet and care should be taken in patients with lactose intolerance or in diabetic patients because of the presence of some free galactose and lactose.

Pharmacokinetics
Taken orally, lactulose passes essentially unchanged into the large intestine where it is metabolised by sac-charolytic bacteria with the formation of simple organic acids, mainly lactic acid and small amounts of acetic and formic acids. The small amount of absorbed lactulose is subsequently excreted unchanged in the urine.
Uses and Administration
Lactulose is a synthetic disaccharide osmotic laxative used in the treatment of constipation and in hepatic encephalopathy. Lactulose is broken down by colonic bacteria mainly into lactic acid. This exerts a local osmotic effect in the colon resulting in increased faecal bulk and stimulation of peristalsis. It may take up to 48 hours before an effect is obtained. When larger doses are given for hepatic encephalopathy the pH in the colon is reduced significantly and the absorption of ammonium ions and other toxic nitrogenous compounds is decreased, leading to a fall in blood-ammonia concentration and an improvement in mental function.
Lactulose is usually given orally as a solution containing about3.35 g of lactulose per 5 niL, with other sugars such as galactose and lactose an oral powder formulation is also available in some countries. In the treatment of constipation, the usual initial dose is 10 to 20 g (15 to 30 rriL) given daily in a single dose or in 2 divided doses doses up to 45 niL daily of the solution (or up to 40 g of the reconstituted oral powder formulation) have been given. The dose is gradually adjusted according to the patient's needs. For doses in children, see below.
In hepatic encephalopathy, an oral dose of 60 to 100 g (90 to 150 mL) is given daily in 3 divided doses. The dose is subsequently adjusted to produce 2 or 3 soft stools each day. Lactulose solution 200 g (300 mL) mixed with 700 mL of water or sodium chloride 0.9% has been used as a retention enema the enema is retained for 30 to 60 minutes, repeated every 4 to 6 hours until the patient is able to take oral medication.

Administration in children.
In the UK, children may be given the following oral doses of lactulose 3.35 g per 5 mL solution for constipation doses may be adjusted according to response:
1 month to 1 year: 2.5 mL twice daily
1 to 5 years: 5 mL twice daily
5 to 10 years: 10 mL twice daily
10 to 18 years: 15 mL twice daily
Diagnosis and testing, the sugar absorption test. In healthy individuals lactulose is largely unabsorbed from the gastrointestinal tract, but in, for example, coeliac disease there is increased permeability to disaccharides such as lactulose and a paradoxical decrease in the absorption of monosaccharides. This led to the development of the differential sugar absorption test in which 2 sugars are given simultaneously by mouth and the urinary recovery of each is determined mannitol is commonly used as the monosaccharide component and lactulose as the disaccharide. Alternatives include mannitol plus cellobiose and rhamnose plus lactulose. This absorption test is useful in the investigation of intestinal disease.
The lack of a standardised test solution has hampered comparison of test results. Although hyperosmolar solutions are better at determining intestinal damage, some have preferred to use low osmolar solutions because of the risk of inducing osmotic diarrhoea, especially in children.
A study found the sugar absorption test to be strongly predictive of an organic cause of chronic diarrhoea it may be useful in improving the selection of patients who need further evaluation.
THE LACTOSE BREATH TEST (hydrogen breath test).
Lactulose is converted by bacteria in the large bowel to short chain fatty acids with the production of small quantities of hydrogen gas. The hydrogen is rapidly absorbed and is exhaled in the breath and measurement of its production is used to measure orocaecal transit time and carbohydrate malabsorption. However, even small doses of lactulose shortens transit time, which may limit the value of this test.
The test is also diagnostic for bacterial overgrowth in the small intestine, which is increased in irritable bowel syndrome. Although hydrogen is produced in most subjects, methane is also produced in up to 50% of healthy subjects, and data suggest there may be clinical implications to different gas profiles. A study found that the presence of methane was associated with constipation, and with constipation-predominant irritable bowel syndrome. Methane production was infrequent in diarrhoea-predominant irritable bowel syndrome and virtually absent in inflammatory bowel disease. Diarrhoea and inflammatory bowel disease were associated with hydrogen production. Whether the type of bacterial flora causally determines symptoms is as yet unknown.

Preparations
British Pharmacopoeia 2008: Lactulose Oral Powder
European Pharmacopoeia, 6th ed., 2008 and Supplements 6.1and 6.2: Liquid Lactulose The United States Pharmacopeia 31, 2008: Lactulose Solution.
Proprietary Preparations
Argentina: Genocolan Lactulon Lafelax Medixin Tenualax
Australia:: Actilax Duphalac Genlac Lac-Dol Lactocur
Austria: Bifiteral Duphalac Laevolac
Belgium: Bifiteral Certalacf Duphalac
Brazil: Colonac Farlac Lactulona Pen-talacf
Canada: Acilacf Gen-Lac Laxilosel
Chile: Axant Dismam Duphalac Rencef †
Czech Republic: Duphalac Lactecon Laevolac †
Denmark: Danilaxl Medilax
Finland: Duphalac Levolac Loraga †
France: Duphalac Laxaron
Germany: Biflnorma Bifiteral Eugalac Hepa-Merz Lact † Hepaticum-Lac-Medice † Kattwilact † Lactocur Lactuflor Lactuverlan Laevilac S Medilet † Tulotract
Greece: Duphalac Purgolac †
Hong Kong: Danilax Duphalac Laevolac Martulose
Hungary: Duphalac Laevolac
India: Duphalac Livoluk
Indonesia: Constipen Dulcolactol Duphalac Lactulax Lantulos Laxadilac Opilax Pralax Solac
Ireland: Dulax Duphalac Gerelax Laxose
Israel: Avilac Gerelax Lactulax Laevolac
Italy: Biolac † Dia-Colon Duphalac Epalat EPS Epalfen Lac-toger † Laevolac Lassifar † Lattubio-L Lattulac Lis-P Normase Osmolacl Sintolatt Verelait
Japan: Monilac
Malaysia: Dhactulose Duphalac Lactul Lactumed †
Mexico: Lactulax Regulact
The Netherlands: Duphalac Epalfen Laxeer-siroop Legendal
Norway: Duphalac Levolac
New Zealand: Laevolac
Philippines: Duphalac Lilac
Poland: Duphalac Lactulol Normalac Normase
Portugal: Colsanac Duphalac Lactecon † Laevolac Obstipar
Russia: Duphalac Normase Portalac
South Africa: Adco-Liquilax Duphalac Lacson Laxette
Singapore: Dhactulose Duphalac Lactus
Spain: Belmalax Duphalac
Sweden: Duphalac Laktipex Loraga
Switzerland: Duphalac Gatinar Legendal Rudolac
Thailand: Duphalac Hepalac Laevolac †
Turkey: Duphalac Lactulac Laevolac Laktol Osmolak
United Arab Emirates: Soflax
UK: Duphalac Lactugal Lemlax Regulose
USA: Cephulac Cholac † Chronulac Constilac Constulose Duphalac Enulose Kristalose
Venezuela: Lactulona Noderan
Multi-ingredient
Argentina: Bifidosa
France: Nelaxose Transulose
Germany: Eugalan Topfer
Indonesia: Laktobion
Italy: Combilax Lactolas Lactomannan Levo-plus Naturalass
The Netherlands: Transulose
Portugal: Nelaxose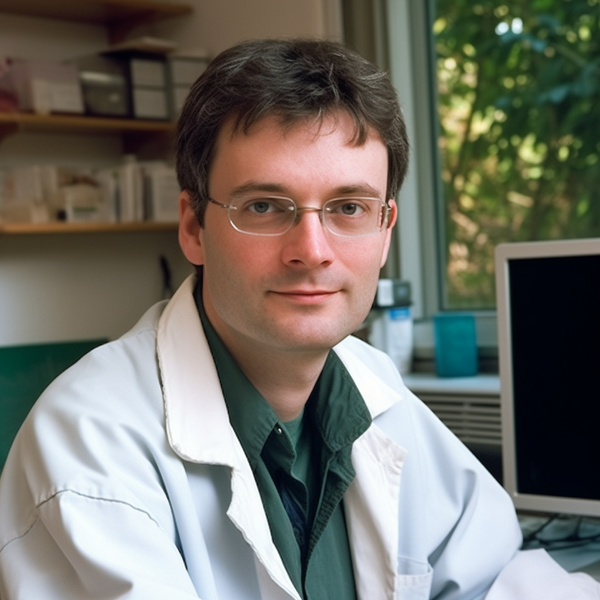 He knows everything about medications – to which pharmacological group the drug belongs, what components are included in its composition, how it differs from its analogs, what indications, contraindications, and side effects remedy has. John is a real pro in his field, so he knows all these subtleties and wants to tell you about them.