Docusatos. Docusate Calcium
Drug Approvals
US Adopted Name
International Nonproprietary Names (INNs) in main languages (French, Latin, and Spanish): Dioctyl Calcium Sulfosuccinate; Dioctyl Calcium Sulphosuccinate; Docusato cálcico
Chemical name: Calcium 1,4-bis(2-ethylhexyl) sulphosuccinate
Molecular formula: C40H74CaO14S2 = 883.2.
CAS — 128-49-4.
Pharmacopoeias. In US.
The United States Pharmacopeia 31, 2008 (Docusate Calcium). A white amorphous solid with the characteristic odour of octil alcohol. Soluble 1 in 3300 of water very soluble in alcohol, in macrogol 400, and in maize oil.

Docusate Potassium
Drug Approvals
US Adopted Name
International Nonproprietary Names (INNs) in main languages (French, Latin, and Spanish): Dioctyl Potassium Sulfosuccinate; Dioctyl Potassium Sulphosuccinate; Docusato potásico.
USAN: Docusate Potassium
Chemical name: Potassium 1,4-bis(2-ethylhexyl) sulphosuccinate
Molecular formula: C20H37KO7S = 460.7.
CAS — 7491-09-0.
Pharmacopoeias. In US.
The United States Pharmacopeia 31, 2008 (Docusate Potassium). A white amorphous solid with a characteristic odour suggestive of octil alcohol. Sparingly soluble in water soluble in alcohol and in glycerol very soluble in petroleum spirit.
Docusate Sodium
Drug Approvals
(British Approved Name, US Adopted Name, rINN)
Synonyms: DSS; Dioctyl Sodium Sulfosuccinate; Dioctyl Sodium Sulphosuccinate; Docusato sódico; Docusatum Natricum; Dokusát sodná sůl; Dokusaattinatrium; Dokusatnatrium; Dokuzát-nátrium; Dokuzato natrio druska; Natrii Docusas; Sodium Dioctyl Sulphosuccinate
BAN: Docusate Sodium
USAN: Docusate Sodium
INN: Docusate Sodium [rINN (en)]
INN: Docusato de sodio [rINN (es)]
INN: Docusate Sodique [rINN (fr)]
INN: Docusatum Natricum [rINN (la)]
INN: Докузат Натрий [rINN (ru)]
Chemical name: Sodium 1,4-bis(2-ethylhexyl) sulphosuccinate
Molecular formula: C20H37NaO7S =444.6
CAS: 577-11-7
ATC code: A06AA02
Read code: y01Rk; y03wm; y07j3

Note. Compounded preparations of docusate sodium may be represented by the following names:
Co-danthrusate (BAN) — docusate sodium 6 parts and dantron 5 parts.
Pharmacopoeias. In Europe and US.
European Pharmacopoeia, 6th ed. (Docusate Sodium). White or almost white, hygroscopic, waxy masses or flakes. Sparingly soluble in water freely soluble in alcohol and in dichloromethane. Store in airtight containers.
The United States Pharmacopeia 31, 2008 (Docusate Sodium). A white wax-like plastic solid with a characteristic odour suggestive of octil alcohol. Slowly soluble 1 in 70 of water freely soluble in alcohol and in glycerol very soluble in petroleum spirit.
Adverse Effects and Precautions
Adverse effects occur rarely with docusates diarrhoea, nausea, abdominal cramps, and skin rash have been reported. Anorectal pain or bleeding have occasionally occurred after rectal doses.
Like all laxatives, docusates should not be used when intestinal obstruction or undiagnosed abdominal symptoms are present prolonged use should be avoided. Docusate sodium should not be given rectally to patients with haemorrhoids or anal fissures. Docusate sodium should not be used to soften ear wax when the ear is inflamed or the ear drum perforated.
Hypersensitivity.
Docusate salts are widely used as anionic surfactants in pharmaceutical formulations. Allergic contact dermatitis has been reported from one such preparation patch testing confirmed the reaction to docusate sodium.
Pregnancy.
Hypomagnesaemia in a neonate, manifested by jit-teriness, was considered to be secondary to maternal hypomagnesaemia caused by maternal use of docusate sodium during pregnancy.
Interactions
Docusates may enhance the gastrointestinal uptake of other drugs, such as liquid paraffin (and the two should not be given together). Dosage of anthraquinone laxatives may need to be reduced if used with docusates. It has also been suggested that giving docusates with aspirin increases the incidence of adverse effects on the gastrointestinal mucosa.
Pharmacokinetics
Docusate salts are absorbed from the gastrointestinal tract and excreted in bile. Docusate sodium is also distributed into breast milk.
Uses and Administration
Docusates are given as the calcium or sodium salt and are used as laxatives in the management of constipation or to reduce straining in patients with haemorrhoids or anal fissure. They are also used as adjuncts for bowel evacuation before abdominal radiological procedures. Docusate potassium has also been used.
Docusates are anionic surfactants which have been considered to act primarily by increasing the penetration of fluid into the faeces, but may also have other effects on intestinal fluid secretion, and probably act both as stimulants and as faecal softening agents. The usual daily oral dose of docusate calcium is 240 mg. Docusate sodium is given in usual oral doses of 50 to 300 mg daily in divided doses, although doses of up to 500 mg daily may be used. (For administration in children, see below). The effect is usually seen within 12 to 72 hours.
When used as an adjunct to abdominal radiological procedures, an oral dose of 400 mg is given with the barium meal. It is also given rectally as an enema in doses of 120 mg the effect is usually seen in 5 to 20 minutes. Docusate sodium is also used with anthraquinone stimulant laxatives such as casanthranol, dantron, and senna. Docusate sodium is used for softening wax in the ear as ear drops containing 0.5 or 5%. Docusate sodium and other docusate salts are widely used as anionic surfactants in pharmaceutical formulations.
Administration in children.
Docusate sodium by mouth is licensed in the UK for the treatment of chronic constipation in children aged 6 months and over. More specific dose details are also provided in the BNFC as follows:
6 months to 2 years: 12.5 mg three times daily
2 to 12 years: 12.5 to 25 mg three times daily
Children aged 12 years and over may be given the adult doses for constipation, either orally or rectally (see Uses and Administration, above).
Adult formulations are not licensed for use in children under 12 years.
In the USA, children aged 2 to 12 years may be given docusate sodium in doses of 50 to 150 mg daily, either as a single daily dose or in divided doses. Docusate calcium is generally only used in the USA for children aged 12 years and over. Docusate sodium is also used as an adjunct in abdominal radiological procedures. UK licensed product information suggests that children may be given an oral dose of 75 mg (30 mL of docusate sodium paediatric solution 12.5 mgper 5 mL) with the barium meal. The BNFC recommends that those aged 12 years and over are given the usual adult dose (see above).
Ear wax removal.
Cerumen or ear wax is a normal secretion ofthe ceruminous glands present in the lining ofthe external auditory canal. Excessive accumulation or impaction of ear wax may decrease hearing acuity, and may also produce dizziness, vertigo, reflex coughing, tinnitus, and otalgia. Syringing ofthe external auditory canal with warm water may be used to remove wax from the ear. However, complications include pain, perforation ofthe ear drum, deafness, dizziness, vertigo, tinnitus, and infection._ Contra-indications to ear syringing include past perforation, ear infection, previous ear surgery syringing may be difficult in children.
A ceruminolytic agent may be given as ear drops to soften, loosen, or dissolve cerumen instead. They may also be used immediately before syringing, or for several days beforehand. Traditionally, fixed oils such as arachis oil, olive oil, or almond oil have been used. Some still advocate the use of olive oil to reduce the recurrence of impacted cerumen, while others consider it to be ineffective. Other ceruminolytics that have been reported as effective include docusates, peroxides such as hydrogen peroxide or urea hydrogen peroxide, and trolamine polypep-tide oleate-condensate, although some studies have found these to be no more effective in removing wax than a saline control.
Other agents that have been used include acetic acid, choline salicylate, methyltrypsin solution, and an oily solution of paradichlorobenzene and chlorobutanol. Glycerol and sodium bicarbonate solution have also been used. However, a comparative study in vitro ofthe efficacy of various wax dispersing agents found the most effective to be water, which had originally been included as a control, and a systematic review concluded that saline or water ear drops seemed to be as good as proprietary agents for the removal of ear wax, although there was a lack of good quality studies on which to base recommendations. Ear candling is a traditional folk remedy that has been used to remove cerumen, but studies indicate it is ineffective, and may deposit wax in the ear canal or cause burn injuries.
Preparations
British Pharmacopoeia 2008: Co-danthrusate Capsules; Compound Docusate Enema; Docusate Capsules; Docusate Oral Solution; Paediatric Docusate Oral Solution
The United States Pharmacopeia 31, 2008: Docusate Calcium Capsules; Docusate Potassium Capsules; Docusate Sodium Capsules; Docusate Sodium Solution; Docusate Sodium Syrup; Docusate Sodium Tablets; Ferrous Fumarate and Docusate Sodium Extended-release Tablets.
Proprietary Preparations
Argentina: Cerumex Otoclean Solucion de Limpieza † Phillipsf
Australia: Coloxyl Rectalad Waxsol
Belgium: Norgalax
Canada: Calax Colace Correctol Stool Softener Ex-Lax Stool Softener † Regulex † Selax Silace Soflax Surfak †
Chile: Regalf
France: Jamylene Norgalax †
Germany: Otitex Otowaxol
Hong Kong: Norgalax † Waxsol
India: Desol Laxicon
Indonesia: Forumen Waxsol
Italy: Norgalax † Waxsol
Malaysia: Soluwax Waxsol †
Mexico: Correctol †
The Netherlands: Norgalax
New Zealand: Coloxyl Waxsol
Philippines: Otosol
Poland: Laxol Laxopol
Portugal: Norgalax
South Africa: Waxsol NF
Singapore Norgalax † Soluwax Waxsol
Spain: Dama-Lax †
Switzerland: Norgalax
Thailand: Cusate Dewax Waxsol
UK: Clear Ear Dioctyl Docusol DulcoEase Fletchers Enemette † Nolcer Norgalax Waxsol
USA: Colace D-S-S DC Softgels Dioctyn Docusoft DOK DOS Softgel Dulcolax Stool Softener Ex-Lax Stool Softener Regulax SS Silace Soflax Sulfolax Surfak
Multi-ingredient
Argentina: Candilax Nigalax
Australia: Chemists Own Natural Laxative with Softener Coloxyl Coloxyl with Senna Combilax Sennesoft Soflax
Austria: Purigoa † Yal
Belgium: Laxavit Softene
Brazil: Ventre Livre †
Canada: Fruitatives † Gentlax S Peri-Colace † Senna-S Senokot-S
Czech Republic: Yal
Denmark: Analka Glyoktyl Klyx
Finland: Klyx
France: Doculyse
Germany: Norgalax Niniklistier Yal
Greece: Florisan
Hungary: Yal †
India: Hepasules Pursennid-In †
Israel: Nigraleve
Italy: Nacrolax Sorbiclis
Mexico: Clyss-Go
The Netherlands: Klyx
Norway: Klyx
New Zealand: Coloxyl Coloxyl with Senna Laxsol
Portugal: Clyss-Go
Spain: Boldolaxin † Laxvital Nigraleve
Sweden: Emulax Klyx
Switzerland: Klyx Nagnum Yal
Thailand: Bisolax Hemorhin
UK: Capsuvac Normax
USA: Docusoft Plus Doxidan † Dulcolax Bowel Prep Kit Ex-Lax Gentle Strength Genasoft Plus Softgels † Laxative & Stool Softener Nu-Natal Advanced Peri-Colace Peri-Dos Softgels † Senna Plus Senna-S Senokot-S Silace-C † Therevac Plus Therevac SB X-Prep Bowel Evacuant Kit-1
Used as an adjunct in:
India: Softeron Softeron-Z
Indonesia: Fercee Viliron
Philippines: TriHEMIC
USA: Anemagen OB † Citracal Prenatal Citracal Prenatal + DHA Ferro-Dok Hem Fe Hemaspan † Natal Extra † Nephron FA Obstetrix Optinate Omega-3 Prenatal TriHEMIC Vinate GT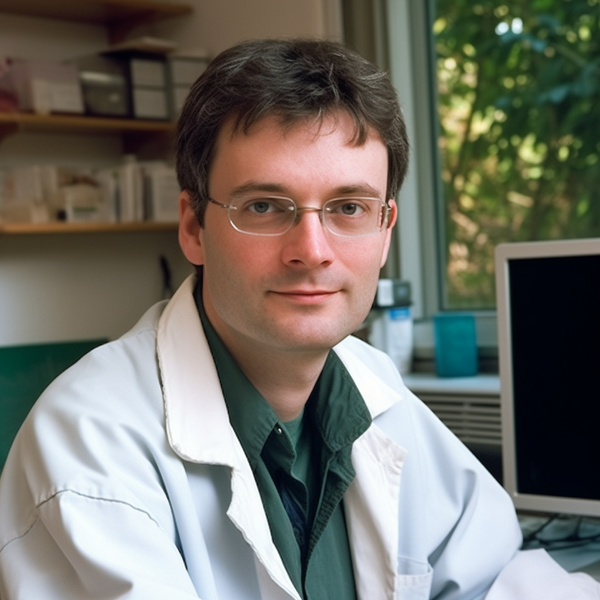 He knows everything about medications – to which pharmacological group the drug belongs, what components are included in its composition, how it differs from its analogs, what indications, contraindications, and side effects remedy has. John is a real pro in his field, so he knows all these subtleties and wants to tell you about them.