Trade Mark Name: Avapro
Generic Name: Irbesartan
Drug Uses
Avapro is used in patients with hypertension condition for regulating excessively high pressure exerted by the blood on the inner walls of the arteries, being relative to the elasticity and diameter of the vessels and the force of the heartbeat. Avapro is compatible with other hypertension and type II diabetes drugs.
How Taken
Take Avapro in strict accordance to your doctor's prescriptions. Avapro is taken orally with sufficient quantity of water. If you experience some side effects when taking the drug without food, you may start taking Avapro together with meals.Do not take more than one dose at once.
Drug Class and Mechanism
Avapro is an angiotensin 2 receptor inhibitior. Angiotensin is a peptide of physiological importance that is capable of causing constriction of blood vessels, which raises blood pressure. Avapro decreases the amount of angiotensin thus lowering high blood pressure and boosts the process of absorption of sodium and fluids exerted by the kidneys.
Missed Dose
If you are taking Avapro regularly and happen to miss a dose, take one as soon as you remember to. If you remembered about the missed dose too late, that is before the actual taking of the next scheduled dose, do not catch up with the dosing schedule taking two doses at once.
Storage
Avapro should be kept in a dry place at temperature ranging from 4 to 30 degrees C (from 39 to 86 degrees F) away from the sources of heat and light. Keep the medication out of the reach of children and domestic animals.
Store Avapro between 39 and 86 degrees F (4 and 30 degrees C). Keep Avapro out of the reach of children and away from pets.

Warnings/Precautions
Avapro is not meant for the use in the following groups of patients:
Persons who have ever displayed allergic reactions towards any component in Avapro;
Women who are on their second and third trimesters of pregnancy;
Nursing women.
Notify your doctor or pharmacist in case you fall into any of the above mentioned groups.
Attention:
Avapro may cause dizziness and sleepiness in some patients, therefore avoid fulfilling potentially dangerous tasks before you have an idea what your organism's reaction to the medication may be. The effect of sleepiness is enhanced through taking alcohol or some other medications. To lessen this effect please do not stand or sit up abruptly.
Some patients who are treated from hypertension conditions may experience the sensation of unusual fatigue after some months of therapy. Do not get discouraged by by these symptoms and do not discontinue taking the drug unless otherwise advised by your doctor.
Patients with dark skin may need another medication for regulating high blood pressure as Avapro is known to produce less or no effect in this group of patients. Such patients are also more susceptible to the side effects of Avapro. Notify your doctor if you notice no progress or aggravation of your medical condition after prolonged period of avapro treatment.
There is no information as to the safety and effectiveness of the use of the drug in patients younger than 6 years of age, therefore it is prohibited to use Avapro in children.
The use of Avapro in pregnant women is particularly dangerous as it can lead to the death of foetus or a newborn baby. See your doctor right away if you think you may be pregnant. Do not take Avapro while on lactation period.
Possible Side Effects
Patients undergoing Avapro therapy can experience some of the
following side effects:
a state of intense apprehension or worry often accompanied by physical symptoms such as shaking, intense feelings in the gut;
pain in the chest;
frequent and copious discharge of abnormally liquid faeces;
giddiness;
influenza;
headache;
cardialgia (eartburn) / upset stomach;
muscle disorders;
fatigue;
pain in muscles;
nausea; agitation;
runny nose;
sinus disorders;
throat inflammations;
crapping;
swellings;
infections of the upper respiratory tract;
urinary tract infections;
vomiting.
If the symptoms do not go away for a long time or become particularly bothersome, do not hesitate to contact your doctor.
Some patients were known to experience the following serious but
happily rare symptoms while taking Avapro:
severe symptoms of dermatological allergy (rashes; hives; itching); impaired  breathing; tightness in the chest; swelling of the mucous tissues of the moth or nasal cavity; cardiac symptoms like pain in the chest; severe cardialgia; fainting.
Seek emergency medical attention should any of the abovementioned side effects occur to you
More Information
Consult your doctor if you do not notice any progress in your condition after prolonged (more than 4 weeks) period of time. Avapro is not intended for the use of patients to whom it has not been prescribed as well as for regulating other skin conditions. If you are using Avapro chronically, do not fail to refill your supply timely.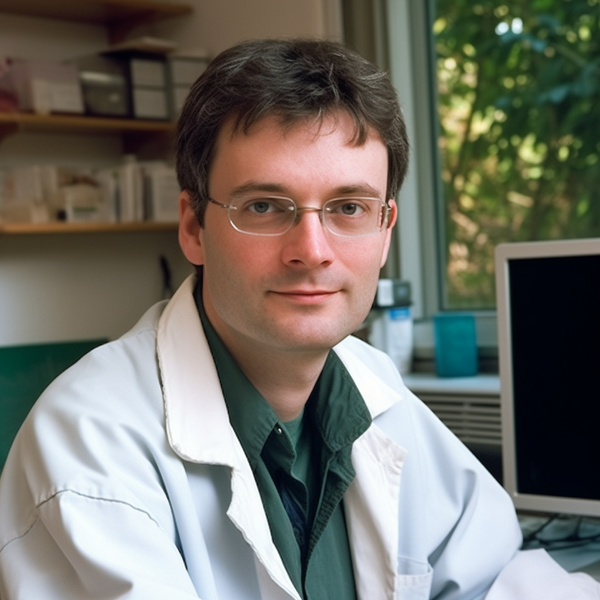 He knows everything about medications – to which pharmacological group the drug belongs, what components are included in its composition, how it differs from its analogs, what indications, contraindications, and side effects remedy has. John is a real pro in his field, so he knows all these subtleties and wants to tell you about them.