Generic names: Nelfinavir, Nelfinavir, NFV, Nelfinavir Mesylate
Brand name: Viracept
General Information:
Viracept is an anti-HIV medicament that is known as a protease inhibitor (PI). It is prescribed for the treatment of human immunodeficiency virus in combination with other medicines. This drug helps keep HIV from reproducing in the organism. Viracept will not cure or prevent HIV infection or AIDS.
Your doctor may prescribe this remedy for other purposes. Contact your physician if you need to learn more information about this drug.
Don't stop treatment with Viracept earlier than it was prescribed by your doctor even if you notice improvements of your condition. Stopping the medication too early may worsen your condition. Be careful about doing dangerous tasks, driving, operating machinery or climbing until you are aware how this drug affects you. Don't drink alcohol. Always contact a medic before giving Viracept to a child.
What symptoms or conditions should I report to a doctor before I take this medicine?
It is important to report to a doctor if you have or had the following conditions:
    a bleeding disorder (hemophilia)
    high cholesterol or triglycerides
    heart disorders (such as heart rhythm problems)
    kidney or liver disease
    epilepsy or other seizure disorder
    an unusual or allergic reaction to nelfinavir, other medicines, foods, dyes, or preservatives
    low blood pressure
    diabetes
    enlarged liver (hepatomegaly)
    pregnancy, breastfeeding or planning to become pregnant
How to take Viracept?
Note: This remedy was prescribed to you only. Don't share this medicament with others. Follow strictly your doctor's recommendations. Don't take more or longer than your doctor recommended.
Viracept is available in the oral powder or tablet form to take orally.
The usual initial dosage of Viracept tablets for adults is 1250 milligrams (mg) (five 250-mg tablets or two 625-mg tablets) two times daily or 750 mg (three 250-mg tablets) 3 times a day. For children unable to take tablets, Viracept oral powder may be administered. The average dose of medicament for children 2-13 years is 45 to 55 milligrams/kilogram (mg/kg) body weight two times a day or 25 to 35 mg/kg 3 times daily. It is usually taken at regular intervals. The recommended maximum dosage for the drug for all patients is 2500 mg per day.
The tablets of Viracept should be accompanied by some liquid. It is better to drink several glasses of water each day while you are taking Viracept to protect your kidneys. Viracept is taken with food. The tablets should be swallowed whole. Do not break, chew or crush them. If you cannot swallow the tablets you can dissolve them in water.
A dose of Viracept powder must be mixed with liquid (soy milk or small amount of water, milk formula, soy formula or dietary supplements. Do not mix the powder with orange juice, apple juice, foods or acidic juices.
The dose of Viracept is based on medical condition and response to therapy. It is obviously to apply to your medic before to take Viracept. Follow your doctor instructions carefully.

What should I do if I miss the dose?
If you miss the dose, try to take it as soon as you have the opportunity. If it is time for your next dose, take only one dose. You don't have to double the dose.
Overdosage:
Taking any medicine in large doses you can have serious consequences for your health. If you feel an overdose, contact your health care professional instantly.
Interactions:
ergotamine
pimozide
amiodarone
midazolam
carbamazepine
quinidine
dihydroergotamine
lovastatin
St. John'swort
methylergonovine
omeprazole
sildenafil
phenobarbital
triazolam
rifampin
simvastatin
tadalafil
vardenafil
This list of interactions may be not complete. Provide your medical practitioners entire list of medicines, herbs, dietary supplements or non-prescription drugs you take. Moreover tell them whether you drink alcohol, use illegal drugs or smoke. Particular items may interact with your drug.
Side Effects:
    Increased urination or extreme thirst
    Problems with breathing, chest pain
    Fever, chills, body aches, flu symptoms
    Nausea, vomiting
    Numbness, tingling in your hands or feet (tremor), muscle stiffness, or spasms
    Allergy like skin rash, swelling of the face, lips, tongue, hives, itching, difficulty breathing
    Difficulty urinating (urinary retention), dark urine, diarrhea or loose stools
    Headache, dizziness, ringing in your ears or hearing loss
    Indigestion, or upset stomach, stomach pain or uneasiness
    Increased liver enzyme levels
    Mental, mood changes (abnormal dreams, abnormal thinking, gloss of contact with reality, restlessness, confusion, hallucinations, blurred vision)
    Fast/pounding/irregular heartbeat (palpitations)
    Loss of appetite
    Liver problems, an enlarged liver, yellowing eyes, skin
    Redness, blistering, peeling or loosening of the skin, including inside the mouth, pale skin
    Insomnia (trouble falling or staying asleep)
    Fatigue, faintness
    Changes in the shape or location of body fat (especially in your arms, legs, face, neck, breasts, and trunk)
This list of side effects may be not complete, others may occur. Inform your medical practitioners about all side effects you experience.
Storage:
Viracept should be stored at room temperature, in a tightly closed container. Protect from moisture, direct heat, and light. Do not store in the bathroom or near a sink. Keep Viracept out of the reach of children and away from animals.
Warning: Before taking the drug you need to consult your doctor. The information contained in this article is not intended to cover all possible precautions, drug interactions, adverse effects, directions, uses, allergic reactions or warnings.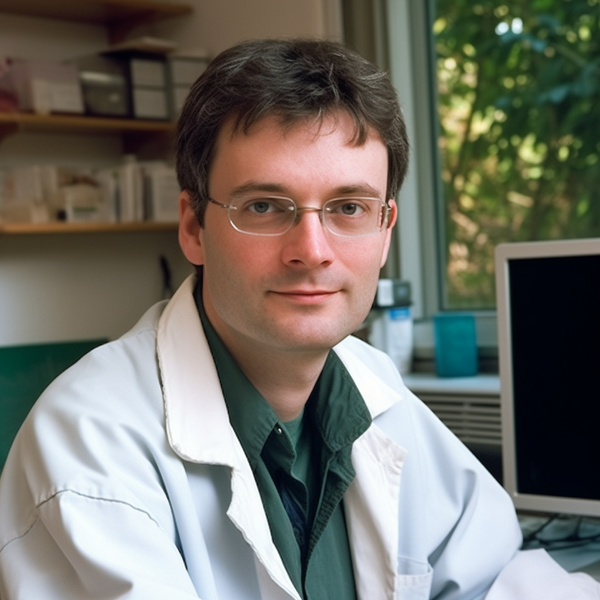 He knows everything about medications – to which pharmacological group the drug belongs, what components are included in its composition, how it differs from its analogs, what indications, contraindications, and side effects remedy has. John is a real pro in his field, so he knows all these subtleties and wants to tell you about them.