Generic name: Efavirenz, Stocrin, Filginase, Efavir
Brand names: Sustiva
Pharmacological action:
Sustiva is an antiviral agent. Non-nucleoside reverse transcriptase inhibitor of human immunodeficiency virus type 1 (HIV-1).
Indications:
Infections caused by HIV-1 (in a combination therapy).
Your doctor may prescribe this remedy for other purposes. Contact your physician if you need to learn more information about this drug.
Don't stop treatment with Sustiva earlier than it was prescribed by your doctor even if you notice improvements of your condition. Stopping the medication too early may worsen your condition. Be careful about doing dangerous tasks, driving, operating machinery or climbing until you are aware how this drug affects you. Don't drink alcohol. Always contact a medic before giving Sustiva to a child.
How do I take this medicine?
Note: This remedy was prescribed to you only. Don't share this medicament with others. Follow strictly your doctor's recommendations. Don't take more or longer than your doctor recommended.
It is applied as part of combination therapy with other antiretroviral drugs (protease inhibitors and / or nucleosides – reverse transcriptase inhibitors). When taken inside the recommended dose is 600 mg for adults and children weighing over 40 kg. For children and adolescents (from 3 to 17 years), depending on the age, the dose is 200-400 mg. The frequency of admission is 1 time regardless of the meal.

What should I do if I miss the dose?
If you miss the dose, try to take it as soon as you have the opportunity. If it is time for your next dose, take only one dose. You don't have to double the dose.
Overdosage:
Taking any medicine in large doses you can have serious consequences for your health. If you feel an overdose, contact your health care professional instantly.
Side effect:
Dermatological reactions:
often (especially in children) – Makulo-papular rash,
in rare cases – severe rash accompanied by blistering, peeling and weeping sores
From the part of the digestive system:
frequent – nausea, diarrhea possible
From the side of the central nervous system:
dizziness, reduced attention span, headache, fatigue, insomnia
Allergic reactions:
In rare cases – erythema multiforme, Stevens-Johnson syndrome
This list of side effects may be not complete, others may occur. Inform your medical practitioners about all side effects you experience.
Contraindications:
The joint use of terfenadinom, trizolamom, tsizapridom, midazolam, astemizolom; sensitivity to Sustiva.
Application while pregnancy and breastfeeding: there are no adequate and strictly controlled clinical studies of safety during pregnancy. The application is just possible in cases where the intended benefits to the mother outweighs the potential risk to the fetus.

Interactions:
With joint use of the drug with tsizapridom, terfenadinom, astemizolom, trizolamom, midazolam there is a competitive drug interactions for the isoenzyme CYP3A4, which may cause the inhibition of metabolism of these medicines and create the potential for serious and/or life-threatening consequences – severe arrhythmias, prolonged sedative effect or inhibition respiration. Under the influence of the medicine can reduce plasma concentrations of drugs that are substrates of CYP3A4 isoenzyme.
Storage:
Sustiva should be stored at room temperature, in a tightly closed container. Protect from moisture, direct heat, and light. Do not store in the bathroom or near a sink. Keep Sustiva out of the reach of children and away from animals.
Warning: Before taking the drug you need to consult your doctor. The information contained in this article is not intended to cover all possible precautions, drug interactions, adverse effects, directions, uses, allergic reactions or warnings.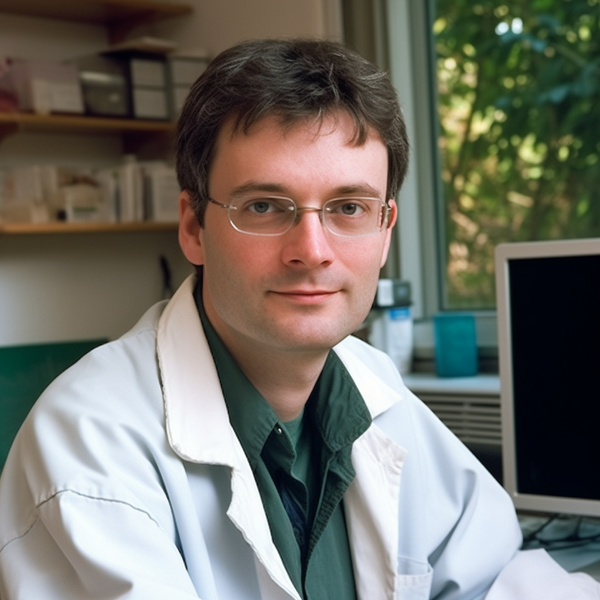 He knows everything about medications – to which pharmacological group the drug belongs, what components are included in its composition, how it differs from its analogs, what indications, contraindications, and side effects remedy has. John is a real pro in his field, so he knows all these subtleties and wants to tell you about them.