Generic name: Indinavir
Brand name: Crixivan
General Information:
Crixivan is a popular medication that is known as a protease inhibitor. It is used to fight against human immunodeficiency virus (HIV) infection. It slows the spread of HIV infection in the body. It is usually taken with other antiviral medicines. It will not work for colds, flu or viral infections.
Consult your medical practitioner or pharmacist for more information about the curative efficacy of this product.
Important Information:
Grapefruit juice or grapefruit reduces indinavir levels. Don't drink grapefruit juice or eat grapefruit during treatment unless your doctor instructs you otherwise.
Do not finish your course of Crixivan, even if you start to feel better. Some conditions may become worse when the drug is abruptly stopped.
Crixivan may make you dizzy or deteriorate your coordination. Use caution when driving, performing perilous tasks, climbing or operating machinery until you know how you react to this drug. The combination of alcohol and Crixivan may cause flushing and a fast heart rate. It is important to use alcohol cautiously during taking this medication. Always apprise a health care provider before giving Crixivan to a child.
What should I tell my doctor before I take this drug?
Your doctor has to know about:
heart disorders (such as heart rhythm problems)
liver or kidney disease
anemia or other blood disorders
allergy to indinavir, or to similar foods, medicines, dyes, or preservatives
stomach or intestinal problems (colitis)
hemophilia
diabetes
pregnancy, breastfeeding or planning to become pregnant

How to take Crixivan?
Note: This remedy was prescribed to you only. Don't share this medicament with others. Follow strictly your doctor's recommendations. Don't take more or longer than your doctor recommended.
Crixivan is offered in the form of capsules to take orally. The recommended dose is 800 mg. It should be taken every 8 hours, 3 times a day. Crixivan should be accompanied by some liquid. It is better to take this drug on an empty stomach, an hour before or 2 hours after a meal. You may take it with juice, tea, skim milk, coffee or with a light meal such as dry toast or corn flakes. The capsules should be swallowed whole. Do not break, chew, crush or open them.
The amount of Crixivan vary among individuals and response to therapy. It is obviously to apply to your physician before to take this drug. Follow your physician instructions strictly.
What should I do if I miss the dose?
If you miss the dose, try to take it as soon as you have the opportunity. If it is time for your next dose, take only one dose. You don't have to double the dose.
Overdosage:
Taking any medicine in large doses you can have serious consequences for your health. If you feel an overdose, contact your health care professional instantly.
In large doses, this remedy may cause the following conditions:
nausea
bloody urine
diarrhea or vomiting
flank pain
Interactions:
Fluticasone
Quinidine
Atorvastatin
Tacrolimus
Carbamazepine
Medicines for fungal infections like ketoconazole and itraconazole
Phenobarbital
Clarithromycin
Lidocaine
Medicines for erectile dysfunction
Cyclosporine
Phenytoin
Dexamethasone
Rifabutin
Medicines for anxiety, depression, or psychotic disturbances
Sirolimus
Other medicines for HIV
Medicines for blood pressure like amlodipine, felodipine, nifedipine
This list of interactions may be not complete. Provide your medical practitioners entire list of medicines, herbs, dietary supplements or non-prescription drugs you take. Moreover tell them whether you drink alcohol, use illegal drugs or smoke. Particular items may interact with your drug.
Ask your physician about the use of your medicine with food, alcohol, or tobacco.
Side Effects:
    Allergic reaction (swelling of your lips, throat, face or tongue; skin rash or swelling; difficulty breathing; itching; hives)
    Problems with breathing, chest pain, shortness of breath
    Fever, chills, sore throat
    Nausea, vomiting
    Numbness, tingling in your hands or feet (tremor), muscle stiffness, or spasms
    Difficulty urinating (urinary retention), dark urine, blood in the urine
    Headache, dizziness, ringing in your ears or hearing loss
    Indigestion, or upset stomach, bloating, stomach gas, pain or cramps
    Redness, blistering, peeling or loosening of the skin, including inside the mouth, pale skin
    Fast/pounding/irregular heartbeat (palpitations)
    Fatigue, faintness
    Liver problems, yellowing eyes, skin
    Unusual bleeding or bruising
    Weight gain around waist, back, or thinning of face, arms, legs
    Loss of appetite
    Pain in the lower back or side
If these persist or worsen, tell your medic immediately. This is not a complete list of side effects and others may occur. If you have other reactions not stated above, contact your doctor or pharmacist.
Storage:
Crixivan should be stored at room temperature, in a tightly closed container. Protect from moisture, direct heat, and light. Do not store in the bathroom or near a sink. Keep Crixivan out of the reach of children and away from animals.
Warning: Before taking the drug you need to consult your doctor. The information contained in this article is not intended to cover all possible precautions, drug interactions, adverse effects, directions, uses, allergic reactions or warnings.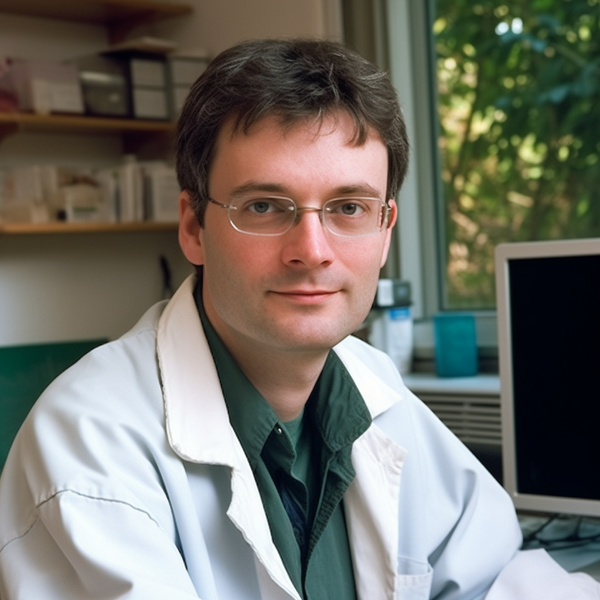 He knows everything about medications – to which pharmacological group the drug belongs, what components are included in its composition, how it differs from its analogs, what indications, contraindications, and side effects remedy has. John is a real pro in his field, so he knows all these subtleties and wants to tell you about them.