Generic name: Pantoprazole
Brand names: Protonix, Pantopan, Astropan, Controloc, Pantecta, Pantozol, Protium, Pantor, and Pantoloc
When do I need to take this drug?
Duodenal ulcer or gastric ulcer in phase of deterioration, gastroesophageal reflux disease (moderate and severe); syndrome Zollinger – Ellison.
Your doctor may prescribe this remedy for other purposes. Contact your physician if you need to learn more information about this drug.
Don't stop treatment with Protonix earlier than it was prescribed by your doctor even if you notice improvements of your condition. Stopping the medication too early may worsen your condition. Be careful about doing dangerous tasks, driving, operating machinery or climbing until you are aware how this drug affects you. Don't drink alcohol. Always contact a medic before giving Protonix to a child.
Contraindications:
hepatitis and cirrhosis of the liver, accompanied by severe hepatic insufficiency
hypersensitivity to the components of Protonix
Pregnancy and breastfeeding:
It is not recommended to take Protonix during pregnancy and breastfeeding if the benefits to the mother outweighs the potential risk to the fetus. Be careful, Protonix can affect the baby. Contact your physician to get more detailed information. Do not take Protonix without consulting your doctor.

Which side effects can I perceive from this remedy?
Contact your physician immediately if you notice any of the following serious side effects:
allergic reactions: seldom – angioedema, pruritus, urticaria, rash
from the side of the digestive tract: diarrhea; rarely – dry mouth, flatulence, nausea, increased appetite, vomiting, belching, increased activity of transaminases, gastrointestinal carcinoma (single case), constipation, abdominal pain.
from the nervous system and sense organs side: headache; rarely – drowsiness, insomnia, asthenia, dizziness, and in some cases – tinnitus, anxiety, paresthesia, depression, tremor, blurred vision, photophobia
from the side of the urogenital system: in rare cases – Hematuria, impotence,edema
from the skin side: in rare cases – exfoliative dermatitis, alopecia, acne
other: rarely – myalgia, hyperglycemia, and in rare cases – eosinophilia, hypercholesterolemia, hyperlipoproteinemia, fever
This list of side effects may be not complete, others may occur. Inform your medical practitioners about all side effects you experience.
Interaction:
Protonix  can reduce the pH-dependent absorption of ketoconazole and other medicines. Applicable with other medicines metabolized with the participation of the enzyme cytochrome P450 nifedipine, naproxen, metoprolol, ethanol, phenazepam, digoxin, diazepam, carbamazepine, phenytoin, warfarin, diclofenac, piroxicam, theophylline. Does not influence on the effectiveness of hormonal contraceptives.
This list of interactions may be not complete. Provide your medical practitioners entire list of medicines, herbs, dietary supplements or non-prescription drugs you take. Moreover tell them whether you drink alcohol, use illegal drugs or smoke. Particular items may interact with your drug.
Overdose:
Taking any medicine in large doses you can have serious consequences for your health. If you feel an overdose, contact your health care professional instantly.
How to take the medicine?
Note: This remedy was prescribed to you only. Don't share this medicament with others. Follow strictly your doctor's recommendations. Don't take more or longer than your doctor recommended.
Take Protonix  orally. Monotherapy of gastric ulcers and duodenal ulcers, gastroesophageal reflux disease – usually 40 mg / day, possible (increasing the dose) to 80 mg / day (especially when erosive and ulcerative forms of reflux esophagitis). Duration of the course with duodenal ulcer – 14 days (sometimes up to 2 weeks), stomach ulcers and gastroesophageal reflux disease – 4 weeks (in some cases during the prior 4 weeks).

Special Precautions:
Before starting treatment must be excluded malignant diseases of the esophagus and stomach. The diagnosis of reflux disease should be approved endoscopically. Older patients and people with impaired renal function should not exceed the recommended dose of 40 mg/day.
What should I do if I miss the dose?
If you miss the dose, try to take it as soon as you have the opportunity. If it is time for your next dose, take only one dose. You don't have to double the dose.
Storage:
Protonix should be stored at room temperature, in a tightly closed container. Protect from moisture, direct heat, and light. Do not store in the bathroom or near a sink. Keep Protonix out of the reach of children and away from animals.
Warning: Before taking the drug you need to consult your doctor. The information contained in this article is not intended to cover all possible precautions, drug interactions, adverse effects, directions, uses, allergic reactions or warnings.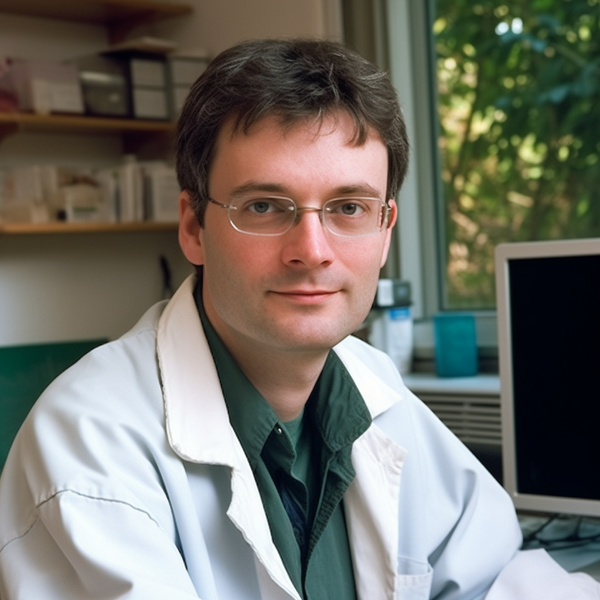 He knows everything about medications – to which pharmacological group the drug belongs, what components are included in its composition, how it differs from its analogs, what indications, contraindications, and side effects remedy has. John is a real pro in his field, so he knows all these subtleties and wants to tell you about them.