Generic name: Famotidine
Brand names: Pepcid, Famocid, Famot, Nocid, Amfamox, Apogastine, Bestidine, Brolin, Cepal, Dipsin, Dispromil, Evatin, Fadin, Fagastine, Famo
Pharmacological action:
Blocker of H2-histamine receptor III generation. Inhibits basal and stimulated histamine, gastrin and acetylcholine production of HCl. Simultaneously with the reduce in production of HCl and an augment in pH reduces the activity of pepsin. Strengthens the protective mechanisms of the gastric mucosa by augmenting the formation of gastric mucus and the content of glycoproteins, as well as stimulation of bicarbonate secretion and endogenous synthesis in it Pg, promotes healing of injuries (in m. H. Scarring of stress ulcers) and ending the gastro-intestinal bleeding.
When do I need to take this drug?
Stomach ulcer and 12 duodenal ulcer, erosive reflux esophagitis, symptomatic gastrointestinal ulcers and stress, systemic mastocytosis, heartburn (due to hyperacidity), NSAID-gastropathy, Zollinger-Ellison syndrome, prevention of recurrent hemorrhage in postoperative period, gastric hyperacidity, multiple endocrine adenomatosis. Prevention of aspiration of gastric juice in patients who carried out the operation under general anesthesia (Mendelson syndrome).
Contraindications:
Hypersensitivity, liver cirrhosis with portosystemic encephalopathy (in history), hepatic and / or renal failure, pregnancy, children's age, lactation rediod.

Side effects:
From the part of the digestive system: hepatocellular, nausea, cholestatic or mixed hepatitis, increased activity of "liver" enzymes", dry mouth, abdominal pain, vomiting, acute pancreatitis, decreased appetite|
From the side of hematopoiesis: leukopenia, agranulocytosis, thrombocytopenia, pancytopenia, hypoplasia, aplasia of the bone marrow
Allergic reactions: skin rash, anaphylactic shock, itching, bronchospasm, hives, angioedema
On the part of the cardiovascular system: bradycardia, AV block, lowering blood pressure, with a parenteral – asystole
Form the part of nervous system: hallucinations, confusion, headache, dizziness
From the part of the senses: paresis of accommodation, ringing in the ears, blurred vision
From the part of the urogenital system: Long, in large doses – decreased libido, amenorrhea, hyperprolactinemia, gynecomastia
From the musculoskeletal system: arthralgia, myalgia
How do I need to use the drug?
Inside, in exacerbation of gastric ulcer and 12 duodenal ulcer – at 0.04 1 g once per day at bedtime or 0.02 g 2 times per day. If [necessary, the daily dose can be augmented to 0.08-0.16, the duration of medication – 4-8 weeks. To prevent relapse of peptic ulcer – 0.02 to 1 g once a day at bedtime. In Zollinger-Ellison syndrome – in an initial dose of 0.02-0.04 g 4 times a day, if necessary, the daily dose may be increased to 0.24-0.48 g. In reflux esophagitis the initial dose – 0.02 g 2 times / day to 6 weeks (if applicable – 20-40 mg 2 times a day to 12 weeks).
Interaction:
Inhibits in the liver the metabolism of geksobarbitala, theophylline, BCCI, indirect anticoagulants, propranolol, fenazona, buformina, glipizida, metoprolol, metronidazole, aminophylline, tricyclic antidepressants, phenytoin, lidocaine, diazepam, aminofenazona, caffeine. Increases absorption of amoxicillin and clavulanic acid. Compatible with 0.18 and 0.9% solution of NaCl, 4 and 5% dextrose, 4.2% solution of sodium bicarbonate.
Storage:
To store in dark place at a temperature not exceeding 25 ° C.
Warning: Before taking the drug you need to consult your doctor.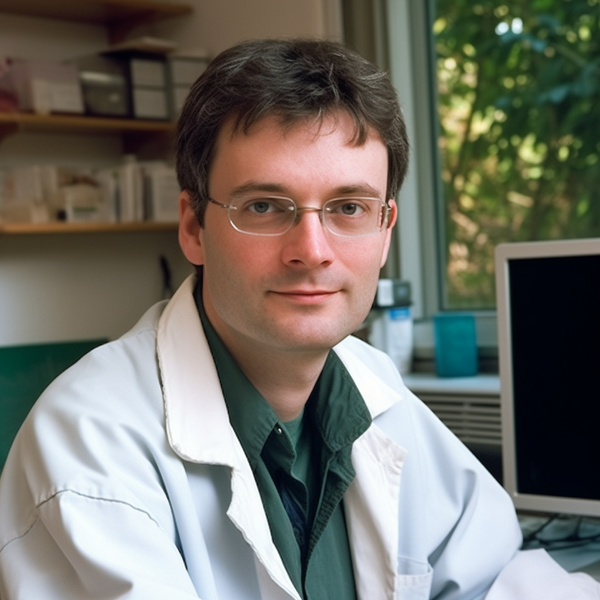 He knows everything about medications – to which pharmacological group the drug belongs, what components are included in its composition, how it differs from its analogs, what indications, contraindications, and side effects remedy has. John is a real pro in his field, so he knows all these subtleties and wants to tell you about them.