General Information:
Celebrex is a combination which belongs to the group of coxibs. It is taken to treat rheumatoid arthritis, osteoarthritis, painful menstruation and menstrual symptoms, acute pain, as well as for reduction of the number of polyps of the colon and rectum in people with family adenomatous polyposis.
A few words about how Celebrex works. Celebreх has anti-inflammatory, antipyretic, and analgesic properties. The substance belongs to the class of non-steroidal anti-inflammatory drugs (NSAIDs). Celebrex suppresses the substances in the body that provoke fever, inflammation, and pain. This medication is used to ease inflammation, pain, and stiffness provoked by rheumatism and osteoarthritis in adult patients, and spondylitis deformans (Bechterew's disease). Celebreх is also used to decrease the level of adenomatous colorectal polyps in familial adenomatous polyposis (FAP), to ease acute pain, as well as menstrual pain.
Celebrex may be recommended by your physician for some other purposes, which are not listed here. Ask your physician to get more detailed information concerning Celebrex.
You should follow all recommendations of your physician strictly. Before stopping drug therapy with Celebrex consult your physician. Do it even if you have noticed the improvements of your condition. Please be informed that stopping cure too early may result in worsening of your condition. Be careful about driving, doing dangerous tasks, climbing or operating machinery till you know how this remedy affects you. Alcohol may interact with this medication; we would recommend you not to drink alcohol during treatment. It is necessary to contact your health care provider every time you are going to give Celebrex to a child.
Before starting therapy with Celebrex inform your physician if you have or have ever had the conditions listed below:
allergic or any other unusual reaction to foods, other medications, dyes, or preservatives
if you smoke
if you consume alcohol
if you suffer from stomach ulcers or bleeding
in case you have the liver diseases
if you have the kidneys diseases
if you have coronary artery disease
in case you have arteriosclerosis (arterial stiffness, occlusion or blockage of the arteries)
in case you have asthma
you have congestive heart failure
you accumulate fluid in the body
if you suffer from heart diseases
if you suffer from hypertension

What is the dosage and how should Celebrex be taken?
Important: Celebrex was prescribed for your use only. Don't share it with other people even if they have similar symptoms or condition. Your therapy shouldn't last longer than your physician prescribed. Carry out the instructions of your health care provider carefully.
Celebreх is intended for oral administration, no prior chewing. Take with a full glass of water, with or without food.
Because the risk of possible cardiovascular complications may increase with enlarging the dose and the period of the treatment, it should be indicated as short courses and in the smallest prescribed doses. The maximum recommended dose a day for chronic usage is 400 mg.
What if I forgot to take a dose?
If you forgot to take your dose, please take it as soon as you remember or as soon as it is possible. Don't take 2 doses at once. You shouldn't do it even if it's time for your next dose. You should always take only one dose at once.
What if I get overdosed?
It is important to understand that large doses of any medicine may lead to serious consequences. You should inform your health care provider immediately if you think you got overdosed.
Interactions:
Make sure to tell your health care provider about all herbs, remedies, dietary supplements, prescription and non-prescription pills you are currently taking. It is very important to inform the doctor in case you smoke, drink alcohol, or use illegal drugs. Some medications may interact Celebrex.

Side effects:
Many people who use this medication do not have any serious side effects. Patients may experience an upset stomach. Inform your doctor right away in case of aggravation or occurrence of any of the side effects caused by the Celeberex.
In case you have any of severe side effects such as severe headaches, unexplained weight gain, swelling of hands and feet, change in amount of urine, difficult swallowing, report to your doctor at once. Occasionally, Celebrex can provoke liver disease. If you have a serious allergic reaction, seek medical attention immediately.
The list of side effects may be incomplete. There may occur other side effects. Please don't forget to tell your health care provider about all side effects that you have experienced.
Storage:
Protect the medicine from direct heat, light and moisture. Never store it in the bathroom. Keep Celeberex in a tightly closed container. It is important to store the remedy at room temperature. Also please keep Celeberex away from animals and out of the reach of children.
Warning: Before you begin therapy with this medicine you should consult your physician. Remember that information contained in this article may not cover all possible drug interactions, warnings, side effects, precautions, directions, uses, and allergic reactions.
Buy low cost Celeberex online at our pharmacy. You do not need a prescription to order inexpensive Celeberex. Get the cheapest Celeberex at our store and get it delivered right to your door! We ship all our parcels by Registered Air Mail. Place the order right now and enjoy our quick delivery!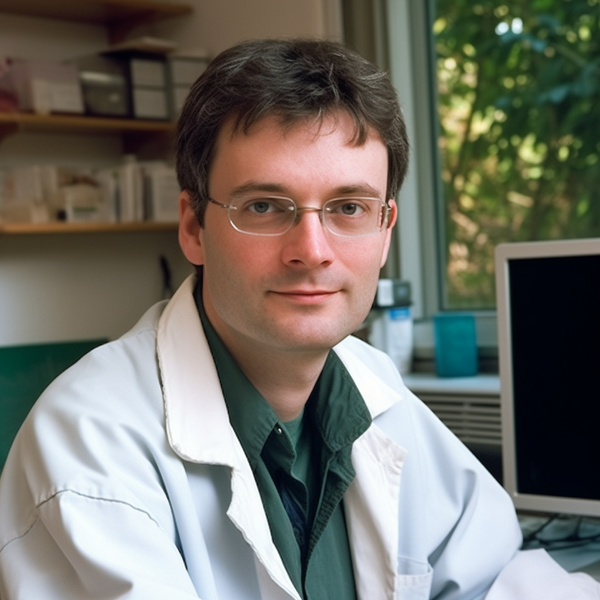 He knows everything about medications – to which pharmacological group the drug belongs, what components are included in its composition, how it differs from its analogs, what indications, contraindications, and side effects remedy has. John is a real pro in his field, so he knows all these subtleties and wants to tell you about them.