Trade Mark Name: Aciphex
Generic Name: Rabeprazole
Drug Uses
Aciphex lowers the gastric acidity level thus bringing relief to those suffering from heartburn.
How Taken
Aciphex is intended for the use in accordance to the doctor's prescription. You can take the medication with or without your meal. Keep in mind that the tablet is not intended to be chewn, broken, split or crushed in your mouth before you swallow it. However, if you are experiencing some difficulties swallowing the tablet as it is, consult your doctor or any other health care specialist for other ways of taking the drug.
Do not take the Aciphex shortly after taking any of the drugs of imidazole group, for example ketoconazole. Wait for at least two hours to avoid undesirable interaction between the two drugs. The information given in this guidance is not altogether complete. Please seek further advice of your doctor or other health care specialist about Aciphex in order to minimize the risks for your health while taking the drug.
Drug Class and Mechanism
Aciphex is applied in the cases of excessive level of gastric acidity and stomach hypersensitivity connected with the states of heartburns, gastroesophageal reflux diseases, gastric ulcers and other such conditions.
Missed Dose
if you doctor prescribed you taking Aciphex on a regular basis daily and it has slipped your mind to take a dose of Aciphex according to your dosing schedule, take one as soon as you remember to. if it is nearly time for you to take the next dose there is no need of taking two doses simulteneously, just take one scheduled dose to renew your dosing schedule.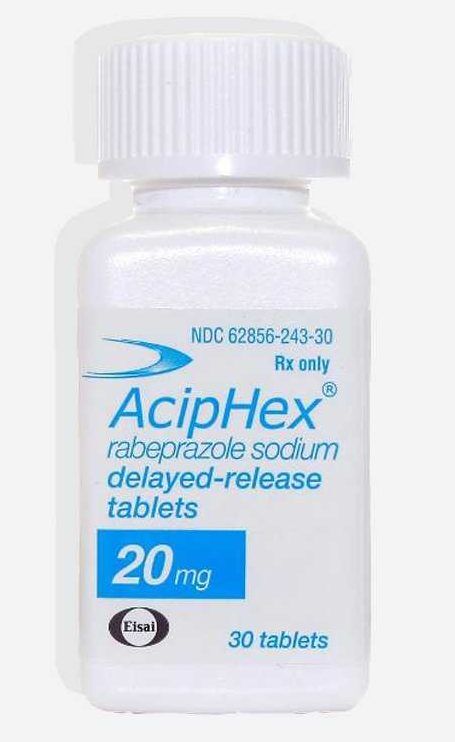 Storage
Aciphex should be stored in a moderate ambience at the temperature ranging from 68 to 77 degrees F (20 and 25 degrees C). the drug can tolerate occasional drops and rises in temperature within the range of 59 to 86 degrees F (15 to 30 degrees C). Store Aciphex in a dry place away from sources of light and hot temperatures far from the reach o children and domestic animals. Keep Aciphex in manufacturer's container tightly closed.
Warnings/Precautions
Aciphex is not intended for the use of those who have ever displayed allergic symptoms to any of its components. If that is your case, seek attention of your doctor or health care specialist right away.
Important:
While taking Aciphex you may notice that you have become more sensitive to the sun rays. Try to avoid staying in the sun for too long or exposing yourself to any sources of ultraviolet rays (such as solarium and sun lamps) while you are still not aware of what are your reactions to Aciphex.
Pregnant women should consult their doctor before starting or going on taking Aciphex. The researches have proved that Aciphex is absorbed into breast-milk, therefore do not take the drug while breast-feeding.
Possible Side Effects
While taking Aciphex you may experience headaches. If the adverse side effect does not go away for a long time or becomes bothering consult your doctor or any other health care provider immediately.
Some of adverse side effects are found only in few patients and you are not likely to get them yourself. However, seek the immediate attention of your doctor or any other health care specialist in case you experience the following symptoms which get severe or persistent: harsh dermatologic allergy symptoms like hives or rashes, cardiac symptoms like heavy breathing or tightness in the chest, swelling of mucous surfaces of the mouth.
More Information
Aciphex is not intended for the use of those to whom it has not been prescribed, therefore do not share your drug with other people. If your state has not been improved or is getting worse apply for the help of your doctor.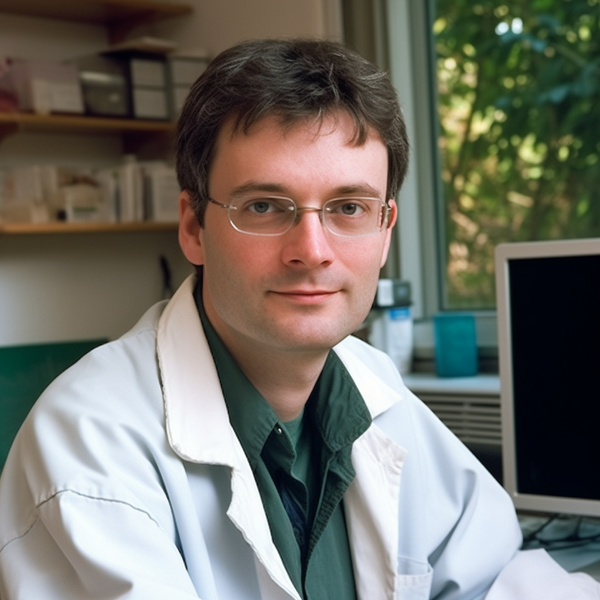 He knows everything about medications – to which pharmacological group the drug belongs, what components are included in its composition, how it differs from its analogs, what indications, contraindications, and side effects remedy has. John is a real pro in his field, so he knows all these subtleties and wants to tell you about them.