Generic names: Aphrodil, Edegra, Erasmo, Penegra, Revatio, Supra, Zwagra
Brand names: Viagra
How does this drug work?
The drug restores the normal response to sexual arousal. The physiological mechanism for erection is not possible without the evolution of nitric oxide in the cavernous body during sexual stimulation. It activates a special enzyme called guanylyl, resulting the increase of the levels of cyclic guanosine monophosphate, relaxes the muscles of the corpus cavernosum and increases blood flow to the genitals.
When do I need to take the medicine?
The drug is prescribed for various violations of erection (usually psychogenic, organic or mixed).
How to take this medicine?
The drug taken by mouth, approximately about one hour before sexual intercourse. The optimal single dose for adults is 50 mg once a day. Taking into account the individual tolerability and effectiveness of the medicine, the dose can be decreased to 25 mg or increased to 100 mg. 100 mg per day is the maximum single dose.
Side effects:
The medicine is well tolerated. Side effects were observed in some cases:
flu symptoms
back pain
abdominal pain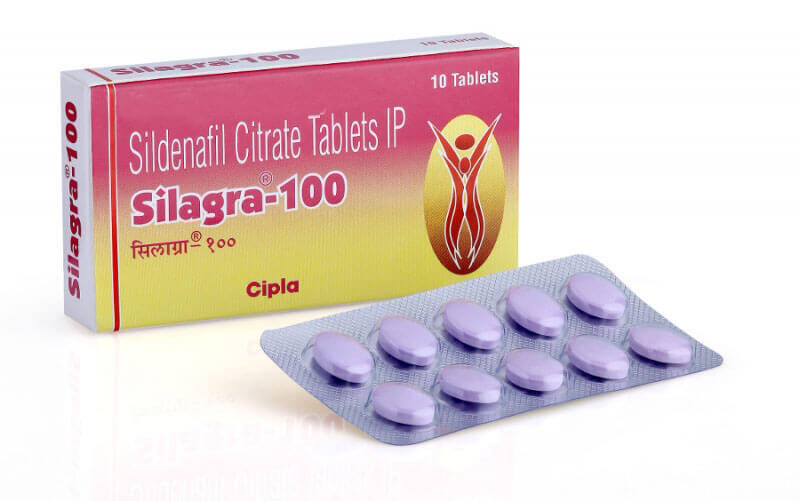 Contraindications:
The drug is contraindicated in persons with hypersensitivity to the ingredients and with anatomical deformities of the penis (cavernous fibrosis, angulation, Peyronie's disease).
Pregnancy:
This medicine is not prescribed for women.
Interaction with other drugs:
Admission of erythromycin, cimetidine and ketoconazole is characterized by clearance decreasing and subsequent increasing of the sildenafil in the blood plasma of the patient. Viagra in conjunction with sodium nitroprusside enhances its antiagregantny effect. Also, when combined with nitrates, the drug enhances their anti-hypertensive effect. This may even lead to death.
Where to store the medicine?
In a dry place inaccessible to children. Storage temperature should not exceed 30 ° C.
Warning:
Before using Viagra you need to consult your doctor if you have the following conditions:
Central nervous system (insomnia dizziness and increased muscle tone)
Cardio-vascular (headache, vasodilatation, flushing)
Musculoskeletal system (pain in joints and muscles)
The gastrointestinal tract (diarrhea, dyspepsia, nausea)
Skin (rash)
Organs of the respiratory system (nasal congestion, pharyngitis, respiratory tract, respiratory disorder, sinusitis, rhinitis)
Genitourinary system (disorder of the prostate, urinary canal)