Aldactone (Spironolactone) is an oral medication that belongs to the group of potassium-sparing diuretics. Aldactone is applied for regulating high blood pressure (hypertension) and prevent congestive heart failures.
Trade Mark Name: Aldactone
Generic Name: Spironolactone
Drug Uses
Aldactone (Spironolactone) is an oral medication that belongs to the group of potassium-sparing diuretics. Aldactone is applied for regulating high blood pressure (hypertension) and prevent congestive heart failures. However the drug can be prescribed for other medic purposes not listed in the inlay guide.
How Taken
Aldactone sho0uld be taken in accordance with your doctor's prescriptions. The medication can be taken with or without food; it is allowed to take Aldactone together with a meal if it upsets your stomach when taken alone. Keep in mind that Aldactone can cause increase of urine production and thus more frequent urination; therefore try to not take the medication after 6 p.m. to avoid sleep disturbance.

Drug Class and Mechanism
Spironolactone contained in Aldactone helps to discharge excessive water and salt retained by kidneys of patients who suffer from cirrhosis and heart disorders. The major reason for kidney disorders is excessive amount of aldosterone, hormone produced by adrenal glands. Aldactone helps to treat the retention of salts and liquids by kidneys of such patients by way of blocking the adverse actions of aldosterone thus letting kidneys excreting liquids and salts and keeping potassium. Thus Aldactone is considered to be a diuretic whose action is based upon inhibiting aldosterone and keeping potassium.
Missed Dose
In case you miss your Aldactone dose you should take the missed dose as soon as you remember to. keep in mind however, that if it is nearly time for you to take the next scheduled dose, take one without taking the missed dose.
Storage
Aldactone is to be stored at indoor temperature in a dry place. Keep the medication away from the sources of heat and light. Keep Aldactone in the manufacturer's container accurately closed out of the reach of children and domestic animals.
Warnings/Precautions
Keep in mind that patients with kidney disorders, diabetes or acute states of other diseases, as well as patients over 65 are more susceptible to the effects of Aldactone, therefore such persons fall in the group of risk of excessive potassium production. In this connection it should be stated separately that potassium level in the organism must be carefully observed and monitored in the course of Aldactone therapy. The symptoms of excessive potassium level in the blood are slow and irregular heartbeat, fatigue and muscle weakness. If you do not pay attention to these symptoms timely, excessive potassium can be fatal.
Aldactone can come into reaction with some other medications producing adverse or dangerous side effects. Therefore keep your doctor informed of all the medications currently used by you while under Aldactone therapy. Thus, the use of Aldactone is prohibited for those taking potassium medications. Keep your potassium level controlled if you are currently undergoing therapy involving ibuprofen, indomethacin or other non-steroidal anti-inflammatory medications or drugs used for treating heart disorders (ACE inhibitors).
Consult your doctor about the advantages and disadvantages of undergoing Aldactone therapy in case of any unusual conditions. Here belong: pregnancy, lactation, chronic or acute allergies, or other diseases. Ask your doctor or any other health care specialist all the questions you have about Aldactole before you start taking the drug.
Avoid taking Aldactone while driving until you know what effect the drug has over your organism as the medication's sedative effect may be potentially unsafe for driving activities. Do not combine the drug with alcohol and anti-depressants.

Possible Side Effects
Aldactone can produce the following side effects:
Upset stomach;
Nausea;
Vomiting;
Headaches;
Abdominal aches;
Temporary erectile dysfunction or decrease in sexual stamina.
Check with your doctor if any of these symptoms becomes persistent or troublesome.
Seek an emergency consultation with your doctor or any other health care provider in case you are experiencing any of the
Following side effects:
Dryness in the mouth;
Fatigue, unusual tiredness;
Muscle weakness;
Irregular or slow heartbeat;
Dermatologic allergy reactions like rashes or hives;
Enlarged breasts in men / abnormally sensitive breasts in women;
Irregularities with periods in women.
More Information
Aldactone is not meant for the use of people to whom it has not been prescribed and those who are suffering from other health problems. Do not fail to renew your supply of Aldactone before you run out of it in order not to break your regular dosing schedule.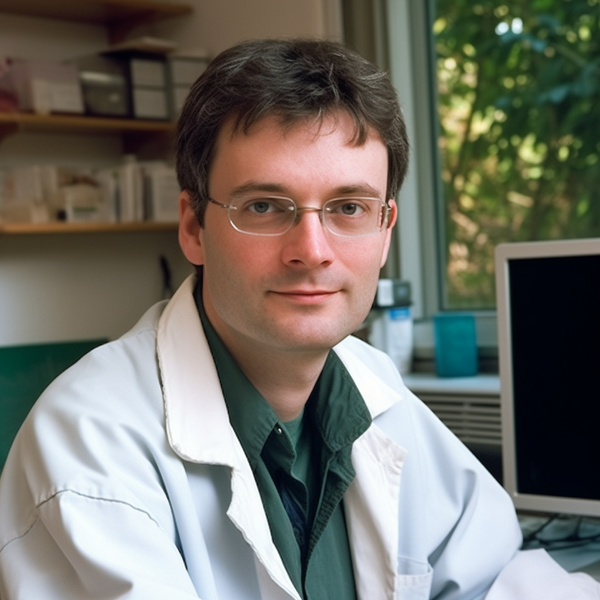 He knows everything about medications – to which pharmacological group the drug belongs, what components are included in its composition, how it differs from its analogs, what indications, contraindications, and side effects remedy has. John is a real pro in his field, so he knows all these subtleties and wants to tell you about them.