Generic name: Acarbose
Brand name: Precose
General Information:
Precose is an oral antidiabetic remedy which is prescribed to cure type 2 (noninsulin-dependent) diabetes. It works by slowing the body's digestion of carbohydrates so that blood sugar levels won't surge upward after taking food. This medicine can be with other diabetes medicines or without them.
Your doctor may prescribe this remedy for other purposes. Contact your physician if you need to learn more information about this drug.
Don't stop treatment with Precose earlier than it was prescribed by your doctor even if you notice improvements of your condition. Stopping the medication too early may worsen your condition. Be careful about doing dangerous tasks, driving, operating machinery or climbing until you are aware how this drug affects you. Don't drink alcohol. Always contact a medic before giving Precose to a child.
In which cases Precose shouldn't be used?
Do not take Precose if you have the following conditions:
diabetic ketoacidosis
cirrhosis
inflammatory bowel disease, ulcers in the colon, any intestinal obstruction or chronic intestinal disease associated with digestion
any condition that could become worse as a result of gas in the intestine
Pregnancy and Breast-feeding:
Take this pill only when clearly needed during pregnancy and breast-feeding.
Special Warnings:
You should follow the recommendations of your doctor about good diet and exercise. Otherwise it can lead to serious complications. Precose can not replace insulin.
You will have to make blood tests regularly every three months within the first year of treatment. You will also have to check your blood and urine periodically.
During times of stress, such as fever, infection, injury or surgery it may be more difficult to control your blood sugar level. Contact your medical assistant since the dose adjustment may be required. When taken alone, Precose does not cause hypoglycemia (low blood sugar), but if you use it with other medicines, your blood sugar may be too low. Please consult your doctor about those situations. Make sure to have some source of glucose with you in case you feel any symptoms of low blood sugar.
Here are the signs of mild hypoglycemia:
fast heartbeat
headache
nausea
nervousness
cold sweat
fatigue
Signs of more severe hypoglycemia:
coma
pale skin
shallow breathing
Contact your physician immediately if the symptoms occur.

Which side effects can I perceive from this remedy?
Most common side effects:
abdominal pain
flatulence
diarrhea
This list of side effects may be not complete, others may occur. Inform your medical practitioners about all side effects you experience.
How do I take this medicine?
Note: This remedy was prescribed to you only. Don't share this medicament with others. Follow strictly your doctor's recommendations. Don't take more or longer than your doctor recommended.
Your dose may start with 25 mg 3 times a day. Then it may be increased to 50-100 mg 3 times a day. Take Precose at the first bite of each meal. Ask your doctor if you have any questions.
What should I do if I miss the dose?
If you miss the dose, try to take it as soon as you have the opportunity. If it is time for your next dose, take only one dose. You don't have to double the dose.
Overdosage:
Taking any medicine in large doses you can have serious consequences for your health. If you feel an overdose, contact your health care professional instantly.
In large doses, this remedy may cause the following conditions:
abdominal discomfort
diarrhea
temporary increase in gas
What other medications will affect Precose?
anticoagulants (for example, warfarin) because the risk of their side effects, including bleeding, may be increased by Precose
estrogen, corticosteroids (for example, prednisone), phenothiazines (for example, chlorpromazine), isoniazid, nicotinic acid, calcium channel blockers (for example, verapamil), oral contraceptives (birth control pills), sympathomimetics (for example, pseudoephedrine), diuretics (for example, hydrochlorothiazide), phenytoin or thyroid hormone because they may increase or decrease Precose 's effectiveness
insulin or sulfonylureas (for example, glyburide) because the risk of their side effects may be increased by Precose
digoxin because its effectiveness may be decreased by Precose
This list of interactions may be not complete. Provide your medical practitioners entire list of medicines, herbs, dietary supplements or non-prescription drugs you take. Moreover tell them whether you drink alcohol, use illegal drugs or smoke. Particular items may interact with your drug.
Storage:
Precose should be stored at room temperature, in a tightly closed container. Protect from moisture, direct heat, and light. Do not store in the bathroom or near a sink. Keep Precose out of the reach of children and away from animals.
Warning: Before taking the drug you need to consult your doctor. The information contained in this article is not intended to cover all possible precautions, drug interactions, adverse effects, directions, uses, allergic reactions or warnings.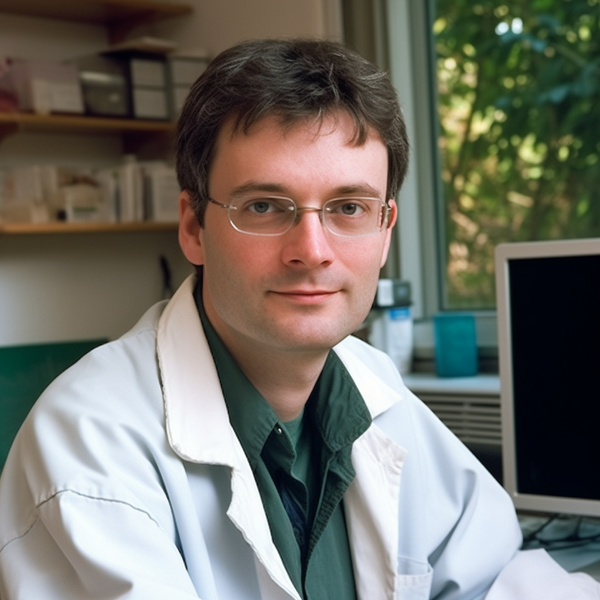 He knows everything about medications – to which pharmacological group the drug belongs, what components are included in its composition, how it differs from its analogs, what indications, contraindications, and side effects remedy has. John is a real pro in his field, so he knows all these subtleties and wants to tell you about them.