Generic name: glyburide
Brand names: Glynase Prestab, Micronase, Glycron, Diabeta, Euglucon
General Information:
This remedy is an oral antidiabetic medicine which is prescribed for people with type 2 diabetes (non-insulin-dependent diabetes). This medicine works by stimulating the pancreas to produce more insulin.
Micronase can be prescribed to take alone or together with a metformin.
Be aware that controlling high blood sugar will also help to avoid such conditions as kidney and heart disease, blindness, strokes, circulation problems and impotence.
Your physician may recommend this remedy for other purposes. Contact your physician in case you want to know more about this drug.
Don't stop treatment with Micronase earlier than it was recommended by your physician even if you notice improvements of your condition. Stopping the medication too early may worsen your condition. Be careful about doing dangerous tasks, driving, operating machinery or climbing until you are aware how this drug affects you. Avoid drinking alcohol. Always contact a medic before giving Micronase to a child.

Special Warnings:
Don't take Micronase in case you have allergy to glyburide or if you have type 1 (insulin-dependent) diabetes. Don't take it also in case you are in a state of diabetic ketoacidosis (a life-threatening medical emergency caused by insufficient insulin and marked by fatigue, pain below the breastbone, nausea, excessive thirst and fruity breath) or if you are being treated with bosentan (Tracleer).
Before using Micronase, inform your healthcare professional about the following conditions:
allergy to sulfa drugs
if you have an enzyme deficiency G6PD, hemolytic anemia (a lack of red blood cells), liver or kidney disease, a nerve disorder
if you have been taking insulin or chlorpropamide (Diabinese)
Be aware about the signs of low blood sugar (hypoglycemia). Always carry glucose tablets or gel with you. If you don't have them, take honey, sugar or candy; drink a glass of non-diet soda or orange juice.
Micronase is not an oral form of insulin; don't take it instead of insulin.
You need to consult your physician in case you have a heart disorder. During treatment you will need to check your blood or/and urine regularly. Follow all recommendations of your doctor about the diet and exercise plan.
Breast-feeding and Pregnancy:
Take Micronase only if the benefit outweighs the potential risk to the unborn baby. Consult your doctor in case you need more information.
How do I take this medicine?
Note: This remedy was prescribed to you only. Don't share this medicament with others. Follow strictly your doctor's recommendations. Don't take more or longer than your doctor recommended.
Take Micronase with breakfast or with the first main meal.
Adults:
The usual dose for adults is 2.5 to 5 milligrams. Maintenance therapy usually ranges from 1.25 to 20 milligrams daily. It is not recommended to take more than 20 milligrams per day. Usually Micronase is prescribed to take once a day. But people who take more than 10 milligrams per day may are recommended to divide the dose into 2 ones.

Children:
The effectiveness and safety of this remedy have not been established in children yet.
Older Adults:
Older patients or those who have kidney or liver disorder are recommended to take lower doses in order to minimize the risk of low blood sugar (hypoglycemia).
What should be done if I missed the dose?
If you miss the dose, take it as soon as you have the opportunity. If it is time for the next dose, take only one dose. You don't have to double the dose.
Overdosage:
Taking any medicine in large doses you can have serious consequences for your health. If you feel an overdose, contact your health care professional instantly.
In large doses, this remedy may cause the following conditions:
pale skin
coma
shallow breathing
seizure
Which side effects can I perceive from this remedy?
Usually side effects are not anticipated.
Common side effects:
heartburn
bloating
nausea
Rare side effects:
joint, muscle pain
changes in taste
skin rash
hives
anemia and other blood disorders
itching
blurred vision
skin eruptions
liver problems
headache
yellowing or reddening of the skin
Micronase may cause hypoglycemia (low blood sugar) especially in weak, elderly and undernourished people, and people with kidney, adrenal, liver or pituitary gland problems. The risk of hypoglycemia can be increased by surgery, infection, fever, missed meals, other medications, alcohol, excessive exercise or trauma. To prevent hypoglycemia, you should follow the dietary and exercise plan recommended by your doctor.
Signs of mild hypoglycemia:
headache, drowsiness
nausea
fast heartbeat
cold sweat
nervousness
Signs of more severe hypoglycemia:
seizures
pale skin
coma
shallow breathing
Eating sugar or a sugar-based product will help you. Severe hypoglycemia should be considered a medical emergency, and prompt medical attention is essential.
This list of side effects may be not complete, others may occur. Inform your medical practitioners about all side effects you experience.
Interactions:
Clofibrate
Blood thinners such as warfarin
Gemfibrozil
Airway-opening drugs such as albuterol
Probenecid
Anabolic steroids such as danazol, testosterone
Cimetidine
Antacids
Fluconazole
Aspirin
Metformin
Beta blockers such as the blood pressure medications propranolol, atenolol
Calcium channel blockers such as the blood pressure medications nifedipine, diltiazem
Estrogens
Certain antibiotics such as ciprofloxacin
Phenytoin
Sulfa drugs such as sulfamethoxazole
Chloramphenicol
Furosemide
MAO inhibitors such as antidepressants tranylcypromine, phenelzine
Thyroid medications such as levothyroxine
Isoniazid
Nonsteroidal anti-inflammatory drugs such as ibuprofen, naproxen, diclofenac
Itraconazole
Thiazide diuretics such as the water pills hydrochlorothiazide, chlorothiazide
Major tranquilizers such as thioridazine, trifluoperazine
Niacin
Oral contraceptives
Steroids such as prednisone
This list of interactions may be not complete. Provide your medical practitioners entire list of medicines, herbs, dietary supplements or non-prescription drugs you take. Moreover tell them whether you drink alcohol, use illegal drugs or smoke. Particular items may interact with your drug.
How should Micronase (glyburide) be stored?
Micronase should be stored at room temperature, in a tightly closed container. Protect from moisture, direct heat, and light. Don't store it in the bathroom or near a sink. Keep Micronase away from children and animals.
Warning: Before taking the drug you need to consult your doctor. The information contained in this article is not intended to cover all possible precautions, drug interactions, adverse effects, directions, uses, allergic reactions or warnings.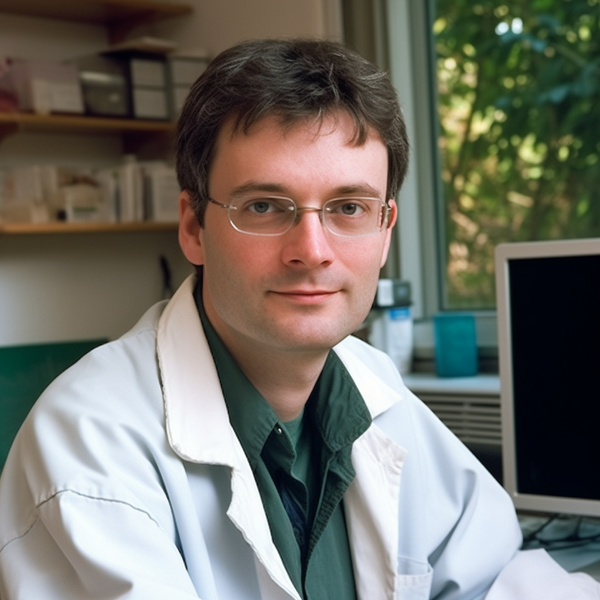 He knows everything about medications – to which pharmacological group the drug belongs, what components are included in its composition, how it differs from its analogs, what indications, contraindications, and side effects remedy has. John is a real pro in his field, so he knows all these subtleties and wants to tell you about them.