Generic name: Glipizide/Metformin – oral
Brand name: Metaglip
General Information:
Metaglip is prescribed to treat type 2 diabetes (non-insulin-dependent diabetes). It is taking with exercise program and diet in order to control high blood sugar in diabetic patients. Be aware that controlling high blood sugar will also help to avoid such conditions as kidney disease, heart disease, blindness, strokes, circulation problems and impotence.
Your doctor may prescribe this remedy for other purposes. Contact your physician if you need to learn more information about this drug.
Don't stop treatment with Metaglip earlier than it was prescribed by your doctor even if you notice improvements of your condition. Stopping the medication too early may worsen your condition. Be careful about doing dangerous tasks, driving, operating machinery or climbing until you are aware how this drug affects you. Don't drink alcohol. Always contact a medic before giving Metaglip to a child.
Special Warnings:
Metaglip in this combination of the components can cause lactic acidosis, which may be fatal. Stop taking Metaglip and contact your doctor immediately in case you experience any of the following signs of lactic acidosis:
rapid breathing, breathing trouble
unusual tiredness (fatigue)
low body temperature
unexplained muscle pain
unusually slow or irregular heartbeat
severe drowsiness
Lactic acidosis is more likely to occur in patients who have the following conditions:
liver or kidney disease
lack of body fluids (dehydration)
excessive alcohol use
serious infection
conditions that may cause poor circulation  or low oxygen blood level (e.g., recent heart attack or stroke, severe congestive heart failure)
x-ray or scanning procedures that require an injectable iodinated contrast drug, surgery
elderly people are also at a higher risk, especially if you are over 80 years and haven't had liver and kidney tests
What are precautions when using Metaglip?
Check also Special Warnings section.
Before taking  Metaglip, consult your medical assistant if you have:
liver or kidney disease
serious infection
conditions that may cause poor circulation  or low oxygen blood level (e.g., recent heart attack or stroke, severe congestive heart failure)
type I diabetes (insulin-dependent diabetes)
metabolic acidosis (for example, diabetic ketoacidosis)
lack of body fluids (dehydration)
alcohol use
blood disorders (for example, vitamin B-12 deficiency, anemia)
scheduled upcoming surgery
any allergies
severe breathing problems (for example, severe asthma, obstructive lung disease)
fertility problems (for example, ovulation problems)
Avoid sun while taking Glucovance since you may be more sensitive to it.
Elderly people may be more sensitive to the side effects of this remedy. During times of stress, such as fever, infection, injury or surgery it may be more difficult to control your blood sugar level. Contact your medical assistant since the dose adjustment may be required.
Don't take this medicine if you are pregnant or breast-feeding.
How do I take this medicine?
Note: This remedy was prescribed to you only. Don't share this medicament with others. Follow strictly your doctor's recommendations. Don't take more or longer than your doctor recommended.
Take this medicine orally once or twice a day with food or as prescribed by your medical assistant. Use this drug on a ragular basis to get the most benefit from it. Don't forget to take it the same time every day.
Metaglip should be taken in divided doses with meals to reduce the possibility of nausea or diarrhea, especially during the first few weeks of therapy. Ask your medical assistant any questions you may have about how to use Metaglip.
What should you do if you haved missed a dose?
If you miss the dose, try to take it as soon as you have the opportunity. If it is time for your next dose, take only one dose. You don't have to double the dose.
Overdosage:
Taking any medicine in large doses you can have serious consequences for your health. If you feel an overdose, contact your health care professional instantly.
In large doses, this remedy may cause the following conditions:
irregular or slow heartbeat
rapid or trouble breathing
vision changes
shakiness
sweating
severe drowsiness
Which side effects can I perceive from this remedy?
Check also the Special Warnings section.
Contact your physician immediately in case you experience any of the following
Serious side effects:
allergy like skin rash, swelling of the face, lips, tongue, hives, itching, difficulty breathing
weight gain
back or joint pain
stomach upset, nausea, diarrhea, metallic taste, vomiting
increased sensitivity to sunlight
cough or fever, sore throat
unusual weakness or tiredness
trouble breathing
unusual bleeding or bruising
mood/mental changes
headache
unusual change in the amount of urine
dark urine, yellowing skin or eyes
Glucovance may cause low blood sugar if you do not consume enough calories. This condition is called hypoglycemia.
The signs of hypoglycemia are as follows:
cold sweat
headache, fainting, weakness, dizziness, shaking, drowsiness
tingling of the feet or hands
blurred vision
chills
rapid heartbeat
hunger
If you experience these symptoms, inform your doctor as soon as possible. Your physician may increase the dosage. Always carry glucose tablets or gel. If you don't have them, take honey, sugar or candy; drink a glass of non-diet soda or orange juice. This will help you to quickly raise the level of blood sugar. Contact your doctor immediately about this reaction. Eat meals on a regular schedule in order to avoid hypoglycemia.
This list of side effects may be not complete, others may occur. Inform your medical practitioners about all side effects you experience.
What are possible drug interactions with Metaglip?
    aspirin-like drugs
    azole antifungals (e.g., fluconazole, ketoconazole)
    beta-blockers (for example, propranolol)
    birth control pills
    cimetidine
    "blood thinners" (for example, warfarin)
    calcium channel blockers (e.g., nifedipine)
    chloramphenicol
    corticosteroids (for example, prednisone)
    clofibrate
    fenugreek
    decongestants (for example, pseudoephedrine)
    other diabetes drugs (for example, insulin, rosiglitazone)
    diazoxide
    phenytoin
    estrogens
    isoniazid
    ginseng
    MAO inhibitors (for example, linezolid, furazolidone, phenelzine procarbazine, moclobemide, isocarboxazid, selegiline, tranylcypromine)
    niacin
    rifampin
    non-steroidal anti-inflammatory drugs (NSAIDs)
    phenothiazines (for example, chlorpromazine)
    probenecid
    sulfonamides (for example, sulfa antibiotics)
    thyroid drugs, "water pills" (diuretics such as hydrochlorothiazide, furosemide)
This list of interactions may be not complete. Provide your medical practitioners entire list of medicines, herbs, dietary supplements or non-prescription drugs you take. Moreover tell them whether you drink alcohol, use illegal drugs or smoke. Particular items may interact with your drug.
How should Metaglip be stored?
Metaglip should be stored at room temperature, in a tightly closed container. Protect from moisture, direct heat, and light. Do not store in the bathroom or near a sink. Keep Metaglip out of the reach of children and away from animals.
Warning: Before taking the drug you need to consult your doctor. The information contained in this article is not intended to cover all possible precautions, drug interactions, adverse effects, directions, uses, allergic reactions or warnings.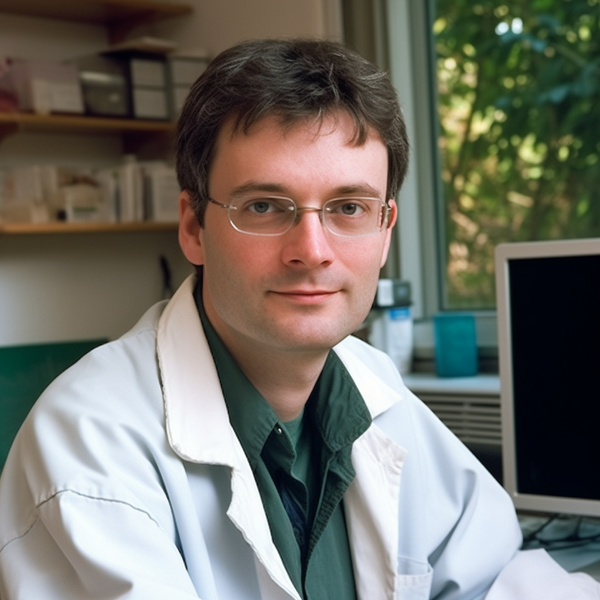 He knows everything about medications – to which pharmacological group the drug belongs, what components are included in its composition, how it differs from its analogs, what indications, contraindications, and side effects remedy has. John is a real pro in his field, so he knows all these subtleties and wants to tell you about them.