Drug Name
Trade Mark Name: Amaryl
Generic Name: Glimepiride
Drug Uses
Amaryl is an oral sulfonylurea type anti-diabetic medication used to normalize glucose level in the blood. The drug works best in combination with special diabetes diet and fitness program. Amaryl is used in patients who suffer from type II diabetes (patients who do not need regular insulin injections). Amaryl produces its effect by way of decreasing glucose level in the blood through stimulating natural production of insulin. Normalizing blood sugar (glucose) helps to timely prevent cardiac problems including strokes, blood circulation irregularities which may result in erectile dysfunctions in men (impotence), kidney failure and loss of sight.
How Taken
Amaryl is taken once a day together with your morning meal. The dosage taken is normally prescribed by the doctor as it depends on such factors as the patient's current glucose level and response to the drug's active ingredients. The best results are achieved when the drug is taken on regular basis. Keep taking your laboratory tests to monitor the changes in glucose level while undergoing Amaryl therapy.
Drug Class and Mechanism
Amaryl is an oral medication that falls into the class of anti-diabetes drugs named sulfonylurea-type. Other drugs found in this group are Glucotrol (glipizide-based), Diabeta, Micronase (glyburide-based), Orinase (tolbutamid) and Tolinase (tolazamide). Amaryl is used in patients suffering from type II diebetes. This type of diabetes is the most wide spread form of the disease. The essence of type II diabetes is that pancreas fails to release sufficient quantity of insulin. Patients diagnosed with type II diabetes need to have regular intakes of insulin supplied by oral medications as well as control their weight with the help of diets and fitness programs. Amaryl helps pancreas elevate the secretion of insulin to the sufficient level and spread it throughout the body cells with the blood circulation.

Missed Dose
In case you happen to miss a dose of Amaryl take one as soon as you remember to. If it is nearly time for you to take the next scheduled dose, take one dose of Amaryl. Do not take two doses of the drug in order to catch up with the scheduled dose.
Storage
Amaryl must be kept in a cool dry place away from the sources of heat, moisture and light. Store the drug at indoor temperature (about 59-86 degrees F, or 15-30 degrees C). Brief temperature excursions are permitted. Keep away from children and domestic animals.
Warnings/Precautions
Amaryl must not be used in patients who have ever displayed any signs or allergy towards it or any of its component. Some diseases are in contradiction with Amaryl usage as well. Check with your doctor the availability of Amaryl therapy if you suffer from various kinds of metabolic conditions like aspartylglusomarinuria, biotinidase deficiency, carbohydrate deficient glycoprotein syndrome (CDGS), Crigler-Najjar syndrome or cystinosis, liver or kidney irregularities, thyroid disease, problematic secretion of certain hormones including aspartylglusomarinuria, biotinidase deficiency, carbohydrate deficient glycoprotein syndrome (CDGS), Crigler-Najjar syndrome, cystinosis deficiency, insufficient secretion of diuretic hormones or misbalanced mineral factor (hyponatremia).
Keep in mind that abnormal level of blood sugar can result in obstructed vision, nausea, vertigo or drowsiness, therefore be particularly careful while performing potentially unsafe tasks like driving or operating machinery. Do not take alcohol and certain medications while undergoing Amaryl therapy, as the excessive level of alcohol in the blood can provoke hypoglycemia. seek attention of your doctor to give you advice as for certain medical conditions like infections, stress or surgery interferences, as these conditions make it difficult to keep blood glucose level monitored and you may be needing a change of medication. Amaryl may make you more susceptible to ultraviolet effects, therefore do not expose yourself to the sun or other sources of ultraviolet rays like solariums and sun lamps before you learnt your reaction towards the drug.
Amaryl should be used with extra caution in people over 65, in pregnant and women on their lactation period. Elderly people fall into the risk group for developing hypoglycemia (low blood glucose level). As for the pregnant women, the drug must only be used when absolutely needed. Consult your doctor for getting his opinion as for advantages and disadvantages of Amaryl therapy and its possible effects produced on foetus. It is known that medications of sulfonylurea group have the ability to be absorbed by breast milk, therefore breast-feeding is not recommended for those taking Amaryl.

Possible Side Effects
The list of Amaryl side effects includes:
nausea,
vomiting,
diarrhea.
Consult your doctor if any of these adverse side effects becomes persistent or bothersome.
There have been monitored few cases of more serious side effects in patients taking Amaryl on regular basis. Seek emergency medical help in case you have developed some of the following symptoms: yellowish tint in the whites or skin, acute pain in abdominals or stomach, darkened urine, fatigue, tiredness, loss of energies, susceptiveness to bruising and bleeding, fever conditions, sore throat that won't go away, cardiac seizures, unprecedented gain in weight.
keep in mind that Amoryl may cause hypoglycemia if you are not consuming sufficient quantity of calories or taking other insulin production stimulation medications. The side effects in this case are as follows: giddiness, drowsiness, fatigue, weariness, persistent sense of hunger, chills or cold sweating, obscured vision, tinkling in hands or feet. It is reasonable to carry some sources of glucose along with you when you are susceptive to such symptoms. Keep a pack of glucose tables or some other sugar sources like a lump of table sugar, honey or other sweets to bring your blood sugar back to norm. Notify your doctor about hypoglycemia reactions should you have any and start eating regularly without skipping meals.
If you are experiencing any of the following side effects, it means you have developed hyperglycemia, or high blood glucose. In this case you should see your doctor with the first opportunity. Those symptoms are: persistent thirst, giddiness, tiredness, frequent urinating, irregular breathing, frequent flushing or unhealthy odour breath. This may mean that you are taking insufficient dosages of Amaryl. Check the possible solutions with your doctor.
Dsicontinue the use of Amaryl promptly in case you are experiencing any of the following allergic reactions to the medication: rashes, hives, itching, oozing, impaired breathing, vertigo. There may be also other allergic symptoms not listed above. Consult your doctor or any other health care provider if any of these applies to you.
More Information
Amaryl is not intended to be used without prescription. It is highly recommended that patients with diabetes attend special education courses to better understand the mechanisms of the disease and the ways to fight it. Your blood sugar level must be accurately monitored through laboratory and clinic tests.  It is advisable that your doctor monitors your progress through laboratory tests of blood electrolytes and counts, functions of kidneys and liver. Also consult your doctor in case you have any bothersome side effects.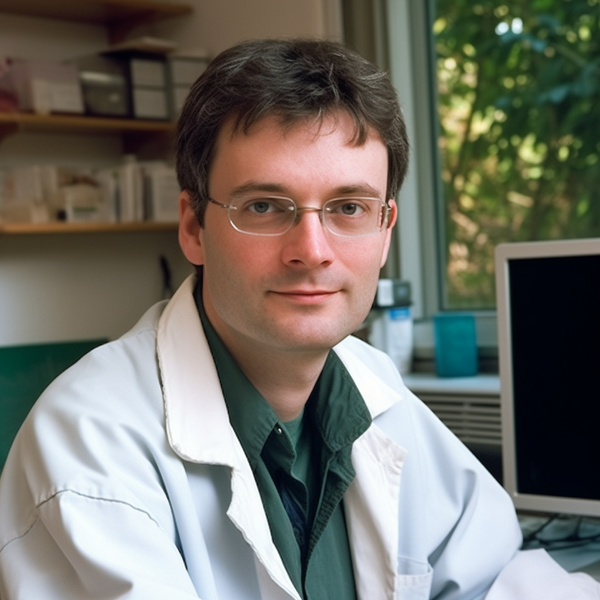 He knows everything about medications – to which pharmacological group the drug belongs, what components are included in its composition, how it differs from its analogs, what indications, contraindications, and side effects remedy has. John is a real pro in his field, so he knows all these subtleties and wants to tell you about them.