Overview
tricyclic antidepressants entered the market in the 1960s after the Monoamine Oxidase Inhibitors but quickly lost their popularity when the selective serotonin reuptake inhibitors entered the market. Although tricyclic antidepressants are as effective as the selective serotonin reuptake inhibitors and serotonin/norepinephrine reuptake inhibitors in treating most forms of depression, they have the potential for cardiotoxicity from overdose and are associated with a wide array of side effects that make them less tolerable than the newer antidepressants. They have been largely replaced by newer agents.
Because of their side-effect profile, tricyclic antidepressants are no longer considered first-line treatment for major depression and are generally reserved for second-line treatment of patients whose disease is refractory to more than one drug from the other classes of antidepressants. Because tricyclic antidepressants cost much less than the selective serotonin reuptake inhibitors, they are sometimes used when cost is an issue — e.g., when patients would rather pay out-of-pocket than inform their insurance companies of a psychiatric diagnosis or when physicians must prescribe less expensive medications to save money on health plan drug expenditure.
Amitriptyline (Roche's Laroxyl, AstraZeneca's Elavil, generics), amoxapine (Wyeth' s Asendin, generics), clomipramine (Novar-tis's Anafranil, generics), desipramine (Sanofi-Aventis's Norpramin, Novartis's Pertofran, generics), doxepin (Roerig's Sinequan, generics), imipramine (Novartis's Tofranil, generics), nortriptyline (Novartis's Pamelor, generics), protriptyline (Merck's Concordin, generics), and trimipramine (Sanofi-Aventis's Surmontil, generics) belong to this class. Because only minor differences exist between these tricyclic antidepressants, the following drug-specific discussion is limited to amitriptyline, the most widely prescribed TCA.

Mechanism Of Action
Tricyclic antidepressants block the synaptic reuptake of serotonin and norepinephrine to varying degrees. They have little effect on dopamine and are potent blockers of muscarinic, histaminergic HI, and alpha-1-adrenergic receptors. Because tricyclic antidepressants block histaminergic receptors, they often cause long-term weight gain and sedation. Muscarinic-receptor blockade can cause anticholinergic effects such as dry mouth, constipation, blurred vision, urinary retention, and cognitive impairment; alpha-1-adrenergic blockade can lead to postural hypotension, reflex tachycardia, dizziness, and sexual dysfunction.
Amitriptyline
Amitriptyline (Roche's Laroxyl, AstraZeneca's Elavil, generics) has been marketed for depression for more than four decades and is one of the most popular tricyclic antidepressants. Although physicians prescribe amitriptyline primarily for depression, the drug is occasionally used to treat painful conditions such as myalgia and migraine, sleep disorders, and anxiety.
Researchers believe that amitriptyline exerts its antidepressant effect via reuptake inhibition of serotonin and norepinephrine, which serves to prolong neuronal activity of these neuroamines. Like other tricyclic antidepressants, amitriptyline is associated with several side effects resulting from its activity at muscarinic, histaminergic HI, and alpha-1-adrenergic receptors, including somnolence, weight gain, dry mouth, and constipation, and like other serotonin reuptake inhibitors, it is associated with varying degrees of sexual dysfunction.
In clinical trials, amitriptyline has shown efficacy comparable to that of the newer antidepressants (e.g., selective serotonin reuptake inhibitors, serotonin/norepinephrine reuptake inhibitors). In fact, amitriptyline is still occasionally used as an active comparator in studies of newer antidepressants in major depression because of its well-established efficacy in this patient population. In a clinical trial, amitriptyline (50-150 mg/day) was compared with sertraline (50-200 mg/day) in patients with major depression (n = 392) for a period of eight weeks.
At study completion, mean changes in HAM-D-17 scores for amitriptyline, sertraline, and placebo were respectively  —  12.8 (mean baseline 22.1),  —  11.1 (mean baseline 21.5), and  —  8.8 (mean baseline 22.1), reflecting significant improvements with both drugs compared with placebo. Overall response rates were also significantly higher for the two drugs compared with placebo; using the criterion of a 50% reduction in baseline HAM-D total score, 53% of amitriptyline-treated patients, 55% of sertraline-treated patients, and 37% of placebo-treated patients were responders at week 8.
In the aforementioned study, as in most other studies comparing amitriptyline with the newer antidepressants, the efficacy of the two active drugs was comparable, but tolerability was worse for amitriptyline. In the Lydiard study, for example, the overall incidence of treatment-related side effects was significantly higher among amitriptyline recipients (72%) compared with sertraline (49%) and placebo (32%) recipients. Additionally, amitriptyline-treated patients dropped out of the study due to adverse events more frequently than did either sertraline- or placebo-treated patients (respective dropout rates were 15%, 4%, and 0%).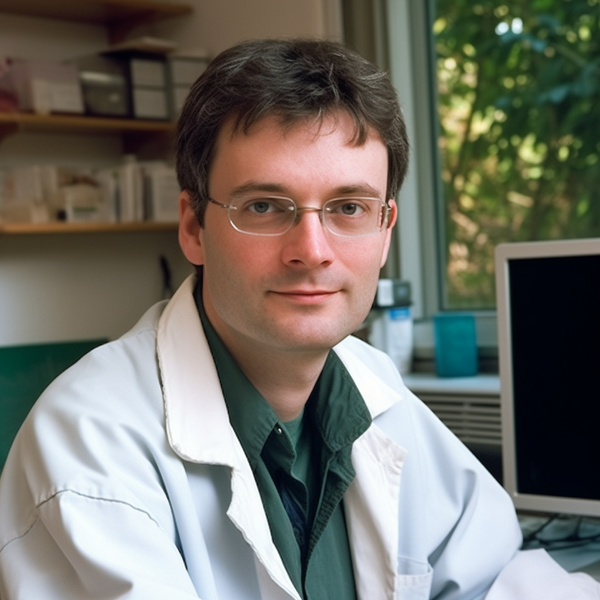 He knows everything about medications – to which pharmacological group the drug belongs, what components are included in its composition, how it differs from its analogs, what indications, contraindications, and side effects remedy has. John is a real pro in his field, so he knows all these subtleties and wants to tell you about them.