(British Approved Name, rINN)
Drug Nomenclature
Fluticasona; Fluticasonum
S-(Fluoromethyl) 6α,9-difluoro-11β,17-dihydroxy-16α-methyl-3-oxoandrosta-1,4-diene-17β-carbothioate
Флутиказон
Fluticasone Furoate
(British Approved Name Modified, US Adopted Name, rINNM)
Drug Nomenclature
Fluticasonum Furoas; Furoate de Fluticasone; Furoato de Fluticasona; GW-685698X
6α,9-Difluoro-17-{[(fluoromethyl)sulfa-nyl]carbonyl}-11β-hydroxy-16α-methyl-3-oxoandrosta-1,4-dien-17α-yl furan-2-carboxylate
Флутиказон Фуроат

Fluticasone Propionate
Drug Approvals
(BANM, US Adopted Name, rINNM)
Synonyms: CCI-18781; Fluticasona, propionato de; Fluticasoni Propionas; Flutikason-propionát; Flutikasonipropionaatti; Flutikasonpropionat; Flutikazono propionatas
BAN: Fluticasone Propionate [BANM]
USAN: Fluticasone Propionate
INN: Fluticasone Propionate [rINNM (en)]
INN: Propionato de fluticasona [rINNM (es)]
INN: Fluticasone, Propionate de [rINNM (fr)]
INN: Fluticasoni Propionas [rINNM (la)]
INN: Флутиказона Пропионат [rINNM (ru)]
Chemical name: S-Fluoromethyl 6α,9α-difluoro-11β,17α-dihydroxy-16α-methyl-3-oxoandrosta-1,4-diene-17β-carbothioate 17-propionate
Molecular formula: C25H31F3O5S =500.6
CAS: 80474-14-2
ATC code: D07AC17; R01AD08; R03BA05
Read code: y01Kp [Skin]; y01si [Respiratory Use]
Pharmacopoeias. In Europe and US.

European Pharmacopoeia, 6th ed. (Fluticasone Propionate). A white or almost white powder. Practically insoluble in water slightly soluble in alcohol sparingly soluble in dichloromethane. Protect from light.
The United States Pharmacopeia 31, 2008 (Fluticasone Propionate). Micronised fluticasone propionate is a fine white powder. Store in airtight containers at a temperature not exceeding 30°. Protect from light.
Adverse Effects, Treatment, Withdrawal, and Precautions
As for corticosteroids in general. Hypersensitivity reactions have occurred. Eosinophilic conditions, including Churg-Strauss syndrome, have been reported rarely, in most cases after a transfer from oral corticosteroid therapy.
When applied topically, particularly to large areas, when the skin is broken, or under occlusive dressings, corticosteroids may be absorbed in sufficient amounts to cause systemic effects. Inhalation or nasal use of large amounts of fluticasone may produce systemic effects also (see below).
Adrenal suppression.
Despite the fact that inhaled fluticasone is generally thought to lack systemic effects at therapeutic doses, a study in 25 healthy subjects indicated that fluticasone propionate as single inhaled doses of 250, 500, and 1000 micrograms did produce a reduction in plasma cortisol, indicating suppression of the hypothalamic -pituitary-adrenal axis to some degree. Others have also found evidence of adrenal suppression with fluticasone, particularly at high doses and in children, and the effect may be more marked with repeated than with single doses. A number of cases of adrenal crisis have been associated with high-dose inhaled fluticasone, including at least one fatality. It has been recommended that children using inhaled fluticasone at doses above 400 micrograms daily should have adrenal function monitoring and a written plan for emergency corticosteroid replacement therapy.
Aspergillosis.
The fungal infection aspergillosis has been reported in patients receiving inhaled' and intranasal fluticasone.
Effects on the bones.
For studies of the effects on bone of inhaled fluticasone, compared with beclometasone.
Effects on the muscles.
Proximal myopathy has been reported in children receiving high-dose inhaled fluticasone the patients recovered after replacement of fluticasone with alternative corticosteroid therapy.
Interactions
The interactions of corticosteroids in general are described.
Pharmacokinetics
For a brief outline of the pharmacokinetics of corticosteroids.
Fluticasone propionate is poorly absorbed from the gastrointestinal tract and undergoes extensive first-pass metabolism oral bioavailability is reported to be only about 1%.
Uses and Administration
Fluticasone is a corticosteroid with mainly glucocorticoid activity.
Fluticasone propionate is stated to exert a topical effect on the lungs without significant systemic effects at usual doses, due to its low systemic bioavailability (but see Adrenal Suppression, above). It is used by powder or aerosol inhalation for the prophylaxis of asthma. Typical initial doses in the UK range from 100 to 250 micrograms twice daily in mild asthma up to 1 mg twice daily in severe asthma, adjusted according to response. Children over 4 years of age may be given initial doses of 50 to 100 micrograms twice daily, increased to 200 micrograms twice daily if necessary.
The drug may also be given via a nebuliser in severe chronic asthma. Usual adult doses are 0.5 to 2mg twice daily. Children aged 4 to 16 years may be given 1 mg twice daily. In the USA, doses by powder inhalation are similar to that in the UK. The aerosol inhalation formulations contain 50, 125, or 250 micrograms of fluticasone propionate in each metered spray, which delivers 44,110, or 220 micrograms, respectively from the actuator. Doses are therefore expressed in these units dosage ranges from 88 micrograms twice daily to 880 micrograms twice daily, depending on previous therapy. Children aged 4 to 11 years are given 88 micrograms twice daily.
Fluticasone propionate is also available in some countries as a powder or aerosol inhalation for the treatment of chronic obstructive pulmonary disease, when it is given in doses of 500 micrograms twice daily.
Fluticasone is administered by nasal spray in the prophylaxis and treatment of allergic rhinitis. The
usual dose of fluticasone propionate is 100 micrograms into each nostril once daily, increased if necessary to 100 micrograms into each nostril twice daily. Children over 4 years of age may be given half these doses. Fluticasone furoate is also used in the management of allergic rhinitis. This salt has enhanced affinity for the glucocorticoid receptor, and is given in a starting dose of 55 micrograms into each nostril once daily.
When the maximum benefit has been achieved and symptoms controlled, the dose should be gradually reduced to the minimum effective dose 27.5 micrograms into each nostril once daily may be sufficient to maintain control of symptoms. Children aged 2 years and over may be started on 27.5 micrograms into each nostril once daily, which may be increased to 55 micrograms into each nostril once daily if necessary to control symptoms.
Fluticasone propionate drops are used in the treatment of nasal polyps, 200 micrograms should be instilled into each nostril once or twice daily for at least 4 to 6 weeks.
Fluticasone propionate is applied topically in the treatment of various skin disorders. Creams and ointments containing 0.05% and 0.005%, respectively are available. For recommendations concerning the correct use of corticosteroids on the skin.
Asthma.
Corticosteroids and beta2-adrenoceptor agonists form the cornerstone of the management of asthma. Patients requiring only occasional relief from symptoms may be managed with an inhaled short-acting beta2 agonist, and an inhaled corticosteroid such as fluticasone is added if symptomatic relief is needed more than once daily. In more severe asthma other drugs may be added (combination with a long-acting beta2 agonist may have synergistic benefits), or the dose of inhaled corticosteroid may be increased.
Some references to the use of fluticasone propionate for asthma are given below, including one to a study indicating that increasing the dose of inhaled fluticasone did not produce increased benefit.
Chronic obstructive pulmonary disease.
For discussion of the value of inhaled corticosteroids in chronic obstructive pulmonary disease, including reference to the use of fluticasone.
Cough.
A small study in children with persistent nocturnal cough compared fluticasone propionate 1 mg twice daily for 3 nights, followed by 500 micrograms twice daily for 11 nights, given by metered-dose inhaler, with placebo. Coughs reduced significantly by nights 15 and 16 in the children given the corticosteroid. However, both groups improved significantly compared to baseline, leading the authors to conclude that inhaled corticosteroids should not be given at the time of presentation of persistent nocturnal cough.
If they are given, then a 2-week course of high dose corticosteroids may benefit some children. In a controlled crossover study in adult patients with chronic cough, inhaled fluticasone 500 micrograms twice daily for 14 days significantly improved certain measurements of cough, although overall reduction in cough severity was modest. In adults with a cough lasting more than 2 weeks, fluticasone 500 micrograms twice daily for 2 weeks decreased cough scores from day 5 onwards in non-smokers.
Eczema.
In a study in patients with moderate to severe eczema, fluticasone propionate 0.05% cream or 0.005% ointment was applied once or twice daily for 4 weeks if eczema stabilised, either the cream, the ointment, or an emollient placebo was then applied on 2 days per week, for up to 16 weeks. Fluticasone cream reduced the risk of relapse to about one-sixth of that of placebo, whereas the ointment formulation reduced the risk to about half median times to relapse were similar for both fluticasone formulations. The formulations were originally expected to be of similar potency. Others have commented that caution should be exercised in generalising these results to primary care settings where most cases of eczema are likely to be mild, and relapses infrequent.
Inflammatory bowel disease.
Fluticasone propionate, given orally, has produced variable results in the treatment of Crohn's disease and ulcerative colitis ' some benefit was also reported in coeliac disease The dose was 5 mg four times daily but some consider higher doses necessary.
For a review of the management of inflammatory bowel disease, including the role of corticosteroids.
Nasal polyps.
For discussion of the value of corticosteroids in the treatment of nasal polyps, including reference to the use of fluticasone.
Rhinitis.
For a discussion of the management of rhinitis, including the use of corticosteroids. Some further references to the use of fluticasone in rhinitis are given below.
Preparations
British Pharmacopeia 2008: Fluticasone Cream; Fluticasone Nasal Spray; Fluticasone Ointment
The United States Pharmacopeia 31, 2008: Fluticasone Propionate Nasal Spray.
Proprietary Preparations
Argentina: Cutivate Flixonase Flixotide Fluti-K Fluticort Lidil Cort Proair Rinisona
Australia: Avamys Beconase Allergy Flixonase Flixotide
Austria: Cutivate Flixonase Flixotide
Belgium: Cutivate Flixonase Flixotide
Brazil: Flixonase Flixotide Fluticaps Flutivate Plurair
Canada: Cutivate Flonase Flovent
Chile: Albeoler Brexonase Brexovent Flixonase Flixotide Flusona Flutivate Nebulex Raffonin
Czech Republic: Alergonase Avamys Cutivate Flixonase Flixotide Nasofan
Denmark: Cutivat Flixonase Flixotide
Finland: Flixonase Flixotide
France: Flixonase Flixotide Flixovate
Germany: Atemur Flutide Flutivate
Greece: Alerxem Cortixide Dermocort Flicazen Flihaler Flixocort Flixoderm Flixonase Flixotide Flucortis Flutinasal Flutizal Ybecor
Hong Kong: Cutivate Flixonase Flixotide
Hungary: Cutivate Flixonase Flixotide Flutirin
India: Flohale Flomist Zoflut
Indonesia: Cutivate Flixonase Flixotide Nedicort
Ireland: Flixonase Flixotide Nasofan
Israel: Allegro Cutivatef Flixonase Flixotide
Italy: Flixoderm Flixonase Flixotide Fluspiral Ticavent
Japan: Flonase
Malaysia: Cutivate Flixonase Flixotide
Mexico: Cutivate Flixonase Flixotide
The Netherlands: Cutivate Flixonase Flixotide Flutide
Norway: Flutide Flutivate
New Zealand: Flixonase Flixotide Nasaclear
Philippines: Cutivate Flixotide
Poland: Cutivate Flixonase Flixotide
Portugal: Asmatil Asmo-Lavi Brisovent Cutivate Eustidil Flixotaide Flutaide Rontilona Ubizol
Russia: Cutivate Flixonase Flixotide Seretide
South Africa: Cutivate Flixonase Flixotide Flohale DP Flomist
Singapore: Cutivate Flixonase Flixotide
Spain: Drolasona Flixonase Flixotide Fluinol Flusonal Inalacor Rinosone Rontilona Trialona
Sweden: Flutide Flutivate
Switzerland: Axotide Cutivate Flutinase
Thailand: Flixonase Flixotide
Turkey: Brethal Cutivate Flixonase Flixotide
UAE: Potencort
UK: Cutivate Flixonase Flixotide Nasofan
USA: Cutivate Flonase Flovent Veramyst
Venezuela: Cutivate Flixonase Flixotide Fluticort
Multi-ingredient
Argentina: Flutivent Neumotide Seretide
Australia: Seretide
Austria: Seretide Viani
Belgium: Seretide
Brazil: Seretide
Canada: Advair
Chile: Aerometrol Plus Aurituss Brexotide Seretide
Czech Republic: Duaspir Seretide
Denmark: Seretide
Finland: Seretide
France: Seretide
Germany: Atmadisc Viani
Greece: Seretide Vianif
Hong Kong: Seretide
Hungary: Seretide Thoreus
India: Duonase Forair Seretide Seroflo
Indonesia: Seretide
Ireland: Seretide
Israel: Seretide
Italy: Aliflus Seretide
Mexico: Seretide
The Netherlands: Seretide Viani
Norway: Seretide
New Zealand: Seretide
Philippines: Seretide
Poland: Seretide
Portugal: Brisomax Naizar Seretaide Veraspir
South Africa: Seretide
Singapore: Seretide
Spain: Anasma Brisair Inaladuo Plusvent Seretide
Sweden: Seretide
Switzerland: Seretide
Thailand: Seretide
Turkey: Seretide
UK: Seretide
USA: Advair
Venezuela: Seretide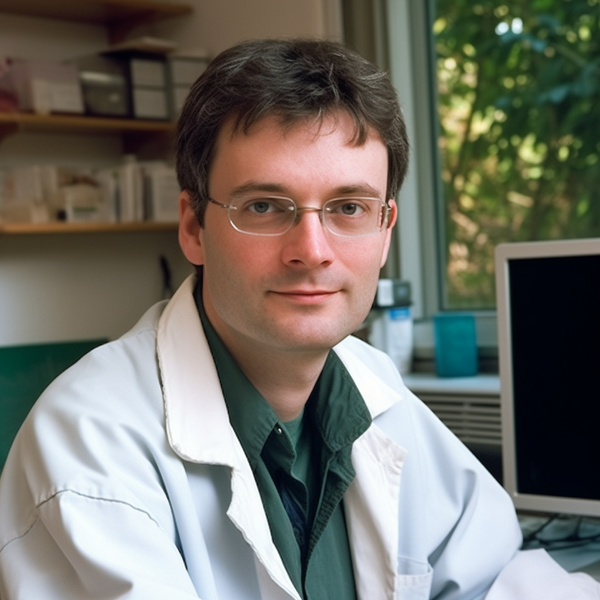 He knows everything about medications – to which pharmacological group the drug belongs, what components are included in its composition, how it differs from its analogs, what indications, contraindications, and side effects remedy has. John is a real pro in his field, so he knows all these subtleties and wants to tell you about them.