Over-the-counter (OTC) sales of laxatives generate $400 million annually in the United States. Because approximately 30% of healthy elderly people use laxatives regularly, the elderly contribute substantially to this $400 million market. Indeed, laxatives are second only to analgesics as the OTC medications most widely used by the elderly. According to Harari et al. (Harvard Medical School Division on Aging), many of these people do not regard themselves as constipated, but simply in need of a regular purgative. Many of those people who do regard themselves as constipated do not have true constipation (defined as fewer than three bowel movements a week, straining at stool, or both).
Risk Factors
The major risk factors for constipation in the elderly are the same as in younger people: low-fiber diet and low fluid intake. Other risk factors include lack of exercise, drug therapy, depression, and dementia (possibly because the patient ignores the urge to defecate), diabetes (probably because of autonomic neuropathy), stroke, metabolic imbalances (hypokalemia, hypercalcemia), and chronic laxative use. A number of medications are constipating, including anticholinergics (such as antipsychotics and tricyclic antidepressants), narcotics, diuretics, calcium channel blockers, iron supplements, aluminum antacids, Pepto Bismol, some anticonvulsants, nonsteroidal anti-inflammatory agents, and possibly angiotensin-converting enzyme inhibitors.
Fiber is the treatment of choice for constipation. Dietary fiber intake is generally deficient in the United States, and studies have shown that increasing bran intake reduces transit time, even in nursing home patients. Side effects from a high-fiber diet include bloating, flatulence, and irregular bowel movements, particularly in the first 2 to 3 weeks, which may reduce compliance. Phytic acid in crude bran may also decrease calcium absorption. Since low fluid intake plays an important role in constipation, people should drink at least 1500 mL of fluid a day, with increased intake in the summer. Patients on diuretics with stable cardiovascular status should also increase fluid intake. Regular exercise is also important; even maintaining erect posture can help limited-mobility patients in nursing homes.
Stimulant laxatives – phenolphthalein, castor oil, bisacodyl (Dulcolax / Ciba Geigy), and senna (Senakot / Purdue Frederick) — account for 25% of OTC laxative sales. They should be avoided when possible, as they can cause considerable side effects, particularly in the elderly. Acute reactions include cramping and vomiting, and long-term usage can lead to electrolyte disturbance, fat malabsorption, fat-soluble vitamin deficiency, and dependence. Senna (given at bedtime) is the best tolerated, although bisacodyl suppositories are fairly well tolerated and helpful for rectal dyschezia in the elderly. In one double-blind study of 77 nursing home patients with chronic constipation, a senna/fiber combination was effective, well tolerated, and less expensive than other options.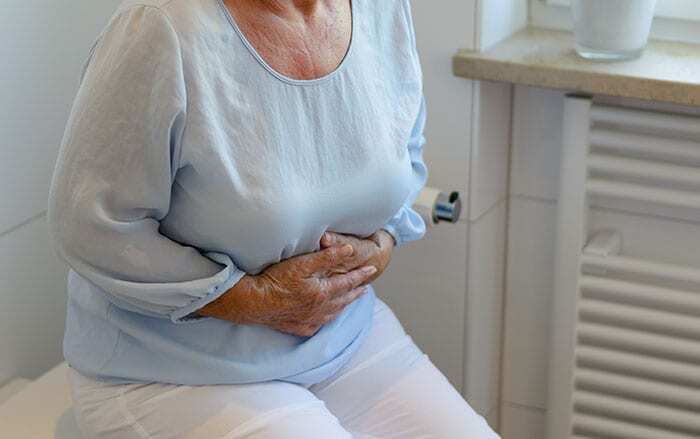 Bulk Laxatives
Bulk laxatives also account for 25% of Over-the-counter (OTC) laxative sales. Natural products (e.g., psyllium) and synthetic products (calcium polycarbophil and methylcellulose) absorb water and provide a bulkier stool that is easier to expel. Advantages include efficacy, long-term safety, and, in the case of psyllium, an ability to lower cholesterol. Disadvantages include flatulence (usually subsiding in 1 to 2 weeks), impaction when water intake is insufficient, unpalatability, and noncompliance. Magnesium salts – including magnesium hydroxide (Milk of Magnesia) and magnesium citrate – draw fluid into the bowel lumen, prompting evacuation within 3 hours. Side effects include cramping, watery stools, dehydration, and hypermagnesemia with chronic use.
Hyperosmolar laxatives – nonabsorbable disaccharides such as lactulose (Chronulac / Marion Merrell Dow), sorbitol, and glycerin (in suppository form) – osmotically increase intraluminal fluid. Lactulose is safe in the long term and has been used effectively even in frail elderly patients. Polyethylene glycol (Golytely / Braintree) is a potent hyperosmolar agent that is used for bowel cleansing before colonoscopy and to treat fecal impaction.
Fecal softeners – such as docusate sodium (Colace / Apothecon) – increase secretion of water, sodium, and chloride into the gut. Docusate does not have laxative actions. It should not be used to treat chronic constipation, but should be reserved for patients who must avoid straining at the stool (e.g., angina patients). Enemas induce evacuation as a response to colonic distension, and also by plain lavage. Frequent use leads to electrolyte disturbance and damage to the rectal mucosa; incorrect use increases the risk of perforation of the rectum.
Harari et al. recommend that elderly patients with clinical constipation be treated with a daily bulk laxative plus adequate fluid. If this is poorly tolerated or ineffective, sorbitol may be added or substituted at 30 mL up to four times daily. When straining is a major complaint, or when rectal evacuation is a problem, suppositories can be administered after breakfast (glycerin suppositories daily or bisacodyl up to three times a week). Regular tap water enemas (up to three times a week) may be necessary to prevent fecal impaction.
When impaction does occur, manual disimpaction followed by oil retention enemas with subsequent tap water enemas should be given daily until there are no signs of impaction. Sorbitol 30 mL/day can be administered along with senna 30 mg (up to three times a day) and daily tap water enemas until the constipation resolves.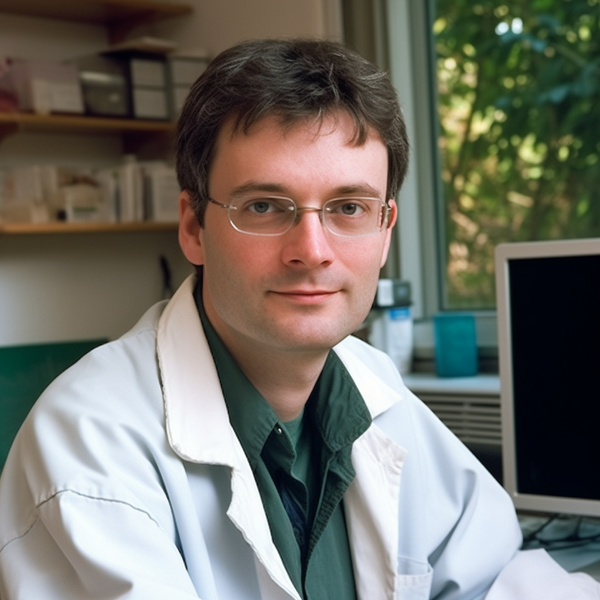 He knows everything about medications – to which pharmacological group the drug belongs, what components are included in its composition, how it differs from its analogs, what indications, contraindications, and side effects remedy has. John is a real pro in his field, so he knows all these subtleties and wants to tell you about them.