Zarontin Syrup 250mg/5ml. (Ethosuximide)
What Zarontin is and what it is used for
Zarontin is one of a group of medicines called anti-epileptic drugs; these medicines are used to treat epilepsy.
Zarontin can be used for the prevention of absence seizures (a form of epilepsy) and may be taken with other anti-epileptic drugs.
You should consult your doctor if you are unsure why you have been given Zarontin Syrup 250mg/5ml.
Before you take Zarontin
Do not take Zarontin
if you are allergic (hypersensitive) to Ethosuximide, or any of the other ingredients in Zarontin Syrup 250mg/5ml.
Take special care with Zarontin
Medicines are not always suitable for everyone. Your doctor needs to know before you take Zarontin if you suffer from or have suffered in the past from any of the following conditions:
Liver disease
Kidney disease
Your doctor may take regular blood and/or urine samples to test for these.
A small number of people being treated with anti-epileptics such as Ethosuximide have had thoughts of harming or killing themselves. If at any time you have these thoughts, immediately contact your doctor.
Taking other medicines
Some medicines can affect the way Zarontin works, or Zarontin itself can reduce the effectiveness of other medicines taken at the same time. These include: Other medicines used for epilepsy (phenytoin, sodium valproate and valproic acid).
Your doctor may need to test the amount of these drugs in your blood to help decide if any of these medicines are affecting your treatment.
Please tell your doctor or pharmacist if you are taking or have recently taken any other medicines, including medicines obtained without a prescription.
Taking Zarontin with food and drink
Zarontin can be taken before or after food and drinks.
Pregnancy and Breast-feeding
If you think you might be pregnant, or are planning to get pregnant, tell your doctor before you take Zarontin.
You should not take Zarontin if you are breast-feeding.
Ask your doctor or pharmacist for advice before taking any medicine.
Driving and using machines
Zarontin may cause dizziness or drowsiness, especially during the first few weeks of treatment. If you experience these symptoms, do not drive or use any tools or machinery.
Important information about some of the ingredients of Zarontin
Zarontin contains sucrose, a type of sugar. If you have been told by your doctor that you have an intolerance to some sugars, contact your doctor before taking this medicinal product. This medicine may be harmful to the teeth.

How to take Zarontin
Shake the bottle vigorously before you measure your dose. Always use a medicine spoon or measure.
It is best to take Zarontin at the same time each day.
Always take Zarontin exactly as you doctor has told you. You should check with your doctor or pharmacist if you are still not sure.
Adults and children over 6 years
The amount of Zarontin needed varies from one person to another. Most adults and children over 6 years usually start on two 5ml spoonfuls (500mg) a day and build up to four to six 5ml spoonfuls (1000 mg to 1500 mg) a day.
Occasionally higher doses up to eight 5ml spoonfuls (2000mg) a day are needed.
Children under 6 years
Infants and children usually start on one 5ml spoonful (250mg) a day and build up to a dose that controls their symptoms.
If you take more Zarontin than you should
If you accidentally take too much Zarontin contact your doctor at once or go to the nearest hospital casualty department. Always take the labelled medicine package with you, whether there is any Zarontin left or not.
If you forget to take Zarontin
If you forget to take a dose, take it as soon as you remember unless it is time for your next dose. Do not take a double dose to make up for a missed dose.
If you stop taking Zarontin
Do not stop taking Zarontin unless your doctor tells you to. If you suddenly stop taking this medicine you may have a seizure.  Should you need to stop taking Zarontin, your doctor will have decided which the best method is for you.
If you have any further questions on how to take this product, ask your doctor or pharmacist.
Possible side effects
Like all medicines, Zarontin can cause side effects, although not everybody gets them.
Tell your doctor immediately if you experience any of the following symptoms after taking this medicine. Although they are very rare, these symptoms can be serious.
If you develop a severe skin rash that causes blistering, this can affect the mouth and tongue. These may be signs of a condition known as Stevens Johnson Syndrome, or Toxic Epidermal Necrolysis (TEN). Your doctor will stop your treatment in these cases.
If you notice bruising, fever, you are looking pale or you have a severe sore throat. These may be the first signs of an abnormality of the blood, including decreases in the number of red cells, white cells or platelets. Your doctor may take regular blood samples to test for these effects.
Skin rash and fever with swollen glands, particularly in the first two months of treatment, as these may be signs of a hypersensitivity reaction. If these are severe and you also experience pain and inflammation of the joints this could be related to a condition called Systemic Lupus Erythematosus (SLE).
If you experience an increase in the number of your generalized fits (tonic-clonic seizures).
Other side-effects that may occur are:
Effects on your nervous system:
Unsteadiness, difficulty in controlling movements, shaking, abnormal or uncoordinated movements, slurred speech, confusion, depression, drowsiness, dizziness, sleeplessness, nervousness, twitching muscles, headaches, hiccups, irritability, aggressiveness, feelings of persecution or hyperactivity, inability to concentrate, nightmares.
Effects on your eyes:
Short sightedness.
Effects on your skin:
Skin rash including measles-like reactions which are mild, hives.
Effects on your stomach and intestines:
Feeling sick, being sick and constipation.
Effects on your blood and lymph system:
Swelling of the lymph glands.
Effects on your liver and kidneys:
blood in the urine.
Effects on your reproductive system and breasts:
Increased sex drive, vaginal bleeding.
Effects on your hands, face and body:
Enlarged gums, swollen tongue hair loss and weight loss.
If any of the side effects gets serious, or if you notice any side effects not listed in this leaflet, please tell your doctor or pharmacist.
How to store Zarontin
Keep out of the reach and sight of children.
Do not store above 25 °C. Store in the original package.
Do not use Zarontin after the expiry date which is stamped on the pack. The expiry date refers to the last day of that month.
Medicines should not be disposed of via wastewater of household waste. Ask your pharmacist how to dispose of medicines no longer required. These measures will help to protect the environment.
Further information
What Zarontin Syrup contains
Each 5ml dose contains 250mg of the active ingredient ethosuximide.
The other ingredients are sodium citrate, sodium benzoate (E211), citric acid monohydrate, glycerol, sucrose (each 5ml dose contains 3g of sucrose), raspberry flavour NN 05557, saccharin sodium and water.
What Zarontin looks like and contents of the pack
Zarontin Syrup 250mg/5ml is a clear yellowish to pinkish dye free raspberry flavoured syrup. Zarontin Syrup is available in bottles containing 200ml of syrup.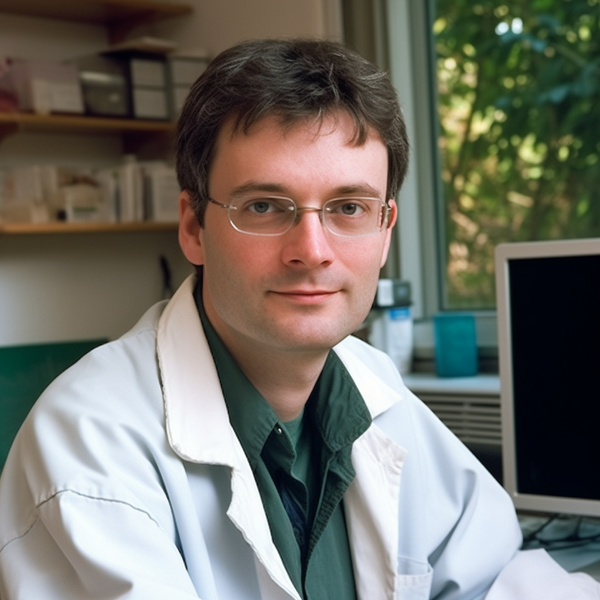 He knows everything about medications – to which pharmacological group the drug belongs, what components are included in its composition, how it differs from its analogs, what indications, contraindications, and side effects remedy has. John is a real pro in his field, so he knows all these subtleties and wants to tell you about them.