Zapain Caplets. Paracetamol 500 mg and Codeine Phosphate 30 mg
WHAT YOUR MEDICINE IS AND WHAT IT IS USED FOR
The name of your medicine: Zapain Caplets
The active substances are: Paracetamol 500mg and Codeine Phosphate 30mg.
Other ingredients: As well as Paracetamol and Codeine Phosphate, the caplets also contain Maize Starch, Methylcellulose, Talc, Calcium Stearate, Povidone, Purified Water, Hypromellose and Macrogol 3350.
Addiction, which might cause you to feel restless and irritable when you stop the caplets.
Taking a pain killer for headaches too often or for too long can make them worse.
Zapain  Caplets are  not to  be taken  by children under 12 years of age.
Tell your doctor if:
You have stomach pains or any other pain or discomfort in your abdomen (belly).  You are elderly because your dose may need to be lower . You are 'run down' or frail because your dose may need to be adjusted.  You have an underactive thyroid gland (hypothyroidism) or are being treated for this. You have been told that you  have  a problem   with   your  adrenal  gland (Addison's disease) . You have kidney, liver or lung problems . You have an enlarged prostate gland or narrowing  of your  urethra   (the  tube through which urine is passed).
Dependance:
If you take these caplets for a long time, you may become dependent on them. Tell your doctor if you feel this has happened to you and they can advise on how to stop taking the caplets.
Driving and Using Machines:
Zapain Caplets can cause dizziness or sleepiness, and can impair mental or physical activity in some people and may disturb your vision. If any of these effects occur, do not drive or operate machinery.
Pregnancy and Lactation:
Zapain Caplets are not recommended during pregnancy as they can affect your baby, and cause breathing problems when the baby is born. Codeine can pass into breast milk and therefore this medicine should not be taken if you are breastfeeding.

BEFORE YOU TAKE YOUR MEDICINE
Do not take this medicine if:
You are allergic to Paracetamol or Codeine.
You are allergic to any of the other ingredients in Zapain Caplets.
You have been told you have problems with your kidneys or liver.
You have asthma or other problems with your breathing  (such  as  chronic bronchitis or emphysema).
You drink alcohol a lot or have done in the past.
You have recently had a head injury.
You have been told that the pressure in your brain is raised.
You have had an operation on your gall bladder recently.
You have diarrhoea due to any cause.
You  are  taking  medicines  called 'monoamine oxidase inhibitors' for the treatment of depression or have taken these within the last fourteen days.
Do not take for longer than directed by your prescriber.
Taking other medicines:
Zapain can affect the way other medicines work. Please tell your doctor if you are taking any of the following:
a monoamine oxidase inhibitor or any other antidepressant, medicines to help you sleep, medicines to treat anxiety and medicines to treat other mental illnesses.
medicine to treat high blood pressure.
medicines to treat diarrhoea, sickness (such as metoclopramide and domperidone), stomach ulcers (such as cimetidine) and colestyramine (which is used to treat high levels of fat in the blood)
medicines to treat heart rhythm disturbances (such as mexilitine, quinine and quinidine)
medicines to prevent blood clotting (such as warfarin)
medicines known as "anticholinergics" (which can be used for asthma, Parkinson's disease, eye problems and gut problems) as this may lead to a condition called paralytic ileus, when the passage of food through the intestines is stopped.
Zapain Caplets can interfere with some laboratory tests. Please tell your doctor if you are about to undergo any tests in the hospital.
Zapain Caplets must not be taken with any other medicines containing paracetamol or codeine.
Note: Some products which can be purchased without prescription may contain paracetamol or codeine, so always check the labels for ingredients.
Please tell your doctor or pharmacist if you are taking, or have recently taken, any of the above medicines or any other medicines including those you may have bought for yourself.
HOW TO TAKE YOUR MEDICINE
The usual adult dose of Zapain Caplets is one or two caplets taken every four hours as required.   Never  take  more than 8 caplets in a day.  It is important to take the caplets as directed by your doctor. The label on the container will tell you how many and how often to take the caplets. Swallow the caplets with  a sufficient quantity of water (eg. one glass of water).
Do not bite or chew the caplets. Do not drink alcohol when taking this medicine.. If you have the impression that the effect of Zapain Caplets is too strong or too weak, talk to your doctor or pharmacist
Overdose:
Do not take more Zapain Caplets than your doctor has told you.
Immediate   Medical   advice   should   be sought in the event of an overdose, even if you feel well, because of the risk of delayed, serious liver damage.
Overdose is particularly serious for patients with alcoholic liver disease.
If you forget to take your medicine:
If you miss a dose but remember within two or three hours, you can still take that dose.
Do not take double the amount of Zapain Caplets if you miss a dose
POSSIBLE SIDE EFFECTS
Like all medicines Zapain Caplets can have side effects.
If you experience any of the following, stop taking Zapain Caplets and tell your doctor immediately or go to the Casualty Department at your nearest hospital:
Difficulty in breathing.
Yellowing of the skin and eyes, also called jaundice.
These can be serious side effects. You may need urgent medical attention or treatment in hospital.
The most common unwanted effects are nausea (feeling sick), vomiting (being sick), and constipation, stomach pains, light headedness, dizziness, sleepiness and shortness of breath. Lying down may help these effects if they occur.
Other unwanted effects include:
allergic reactions, skin rashes, a feeling of extra well-being or of disorientation, itching of the skin, small eyepupils, visual disturbances, headaches, slowing of the pulse, and difficulty in passing urine.
Other unwanted effects include:
Liver   damage,   particularly   in   heavy drinkers.  Blood changes (changes in blood cells), such as low numbers of cells which fight infection and of cells which are involved in blood clotting.
If you notice any side effects not mentioned in this leaflet, please inform your doctor or pharmacist
STORING YOUR MEDICINE
Keep out of the reach and sight of children
Do not store above 25°C
Do not use the caplets after the 'Expiry Date' printed on the container. Return any unused caplets to your pharmacist who can dispose of them safely for you.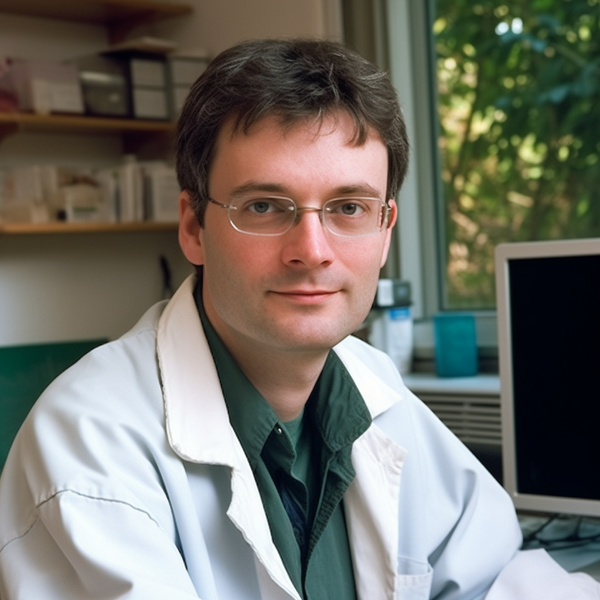 He knows everything about medications – to which pharmacological group the drug belongs, what components are included in its composition, how it differs from its analogs, what indications, contraindications, and side effects remedy has. John is a real pro in his field, so he knows all these subtleties and wants to tell you about them.