Erymax 250mg Gastro-resistant Hard Capsules. (Erythromycin)
What Erymax is and what it is used for
The name of this medicine is Erymax 250 mg gastro-resistant hard capsules. The active ingredient in them is erythromycin, which belongs to a group of medicines called antibiotics.
Erymax is used to treat ear, nose, throat and chest infections. It can also be used to treat skin infections.
Before you take Erymax
Do not take Erymax if you:
Are allergic (hypersensitive) to erythromycin or any of the other ingredients of Erymax.
Are taking antihistamines (for allergies) called terfenadine or astemizole.
Are pregnant or breast-feeding.
Are taking cisapride (for stomach problems).
Are taking dihydroegotamine or erogotamine (for migraines).
Are taking pimozide or sertindole (for mental health problems).
Are taking simvastatin (for blood cholesterol).
Are taking mizolastine (for hayfever or allergies).
Are taking tolterodine (for urinary incontinence).
Are taking amisulpride (for schizophrenia).
Talk to your doctor before taking this product if any of the above apply to you.
Take special care with Erymax if you:
Have liver disease.
Suffer with a muscle disorder called myasthenia gravis.
Are taking medicine for high blood cholesterol (a "statin", such as atorvastatin),
If any of the above apply to you, you should speak to your doctor before taking this medicine,
Taking other medicines
Please tell your doctor or pharmacist if you are taking or have recently taken any medicines obtained without a prescription. It is especially important if you are taking any of the following medicines for:
Blood cholesterol (atorvastatin).
Parkinson's disease (bromocriptine, cabergoline).
Anxiety (buspirone). 
Epilepsy (carbamazepine, hexobarbital, phenytoin, valproate).
Infections (chloramphenicol, clindamycin, lincomycin).
Blood circulation (cilostazol).
Stomach ulcers (cimetidine).
Mental health problems (clozapine, quetapine).
Heart problems (digoxin, disopyramide, quinidine).
High blood pressure (felodipine),
Tuberculosis (rifabutin).
Erectile disfunction (sildenafil and tadalafil)
Breathing problems (theophylline).
Insomnia (zopiclone).
Migraines (eletriptan).
or any of the following medicines:
To prevent blood clots (acenocoumaral or warfarin).
Sedatives (alfentanil, midazolam, triazolam),
Used in organ transplants (ciclosporin, tacrolimus).
If any of the above apply to you, it is important that you tell your doctor or pharmacist before taking this medicine and they will decide what to do. It may still be safe for you to take Erymax,
Whilst you are taking Erymax your doctor may occasionally check your liver function.
If you are asked to provide a urine test, tell your doctor that you are taking Erymax as it may interfere with certain tests.
Pregnancy and breast-feeding
If you are pregnant, think you might be pregnant, or are breast-feeding, you should ask your doctor or pharmacist for advice before taking Erymax,
Important information about some of the ingredients of Erymax.
These capsules contain lactose. If you have been told that you have an intolerance to some sugars contact your doctor before taking this medicine.
These capsules contain potassium which can be harmful to people on a low potassium diet, causing stomach upset and diarrhoea.
These capsules contain the colouring agent sunset yellow El 10, which is known to cause allergic reactions in some people. If you think you might have an intolerance to this you should contact your doctor before taking this medicine.

How to take Erymax
Always take your medicine exactly as your doctor has told you. You should check with your doctor or pharmacist if you are not sure.
The usual dose for adults is 2 capsules (500 mg) twice daily or 1 capsule (250 mg) four times a day. However, the doctor may prescribe a different dose for you depending on what you are being treated for.
The dose for children will depend upon their weight and will be calculated by the doctor.
Capsules should be taken either before or with meals and swallowed whole with a glass of water. Do not chew the capsules or remove the contents as this will affect the medicine,
You doctor will tell you how long to keep taking the medicine for. You should make sure you complete the course of treatment prescribed even if you start feeling better before finishing.
If you take more Erymax than you should
If you take too many capsules contact your nearest hospital casualty department or tell your doctor or pharmacist immediately. Take this leaflet and any remaining capsules with you.
If you forget to take Erymax
If you forget a dose, take the next one as soon as you remember unless it is time for your next dose, Do not take a double dose.
Possible side effects
Like all medicines, Erymax can cause side effects, although not everybody gets them.
Stop taking this medicine and tell your doctor immediately if you have difficulty breathing or your mouth or throat begins to swel I or if you start suffering from a severe rash, itching or other skin reactions, as these may be signs of an allergic reaction. Other side effects include:
Nausea.
Abdominal discomfort,
Diarrhoea,
Vomiting.
Abnormal liver function.
Jaundice (yellowing of the skin and eyes),
Rarely, skin rashes including itching and nettle rash and inflammation of the pancreas have been reported or more rarely severe skin reactions with soreness, blistering and ulceration,
Occasionally there have been reports of Erymax causing a serious bowel infection,
In addition, there have been isolated reports of temporary confusion, hallucinations, fits, vertigo, deafness and abnormal heartbeats.
If any of these side effects become serious or you notice any other side effects not listed in this leaflet please tell your doctor or pharmacist,
How to store Erymax
Keep out of the reach and sight of children,
Do not store above 25°C,
Store in the original packaging and protect from light and moisture.
Do not take this medicine after the expiry date shown on the pack.
Further information
What Erymax contains
Erymax contains 250 mg of the active ingredient, erythromycin. It also contains cellulose acetate phthalate, lactose, potassium phosphate monobasic, povidone, diethyl phthalate, purified water, titanium dioxide, sunset yellow (E110), erythros-ine (E127), quinoline yellow (E104), black iron oxide (E172), shellac, potassium hydroxide and propylene glycol as the inactive ingredients.
What Erymax looks like and the contents of the pack
Erymax is supplied as orange and clear gelatine capsules containing orange and white coated pellets, with Erymax 250 mg printed on each half.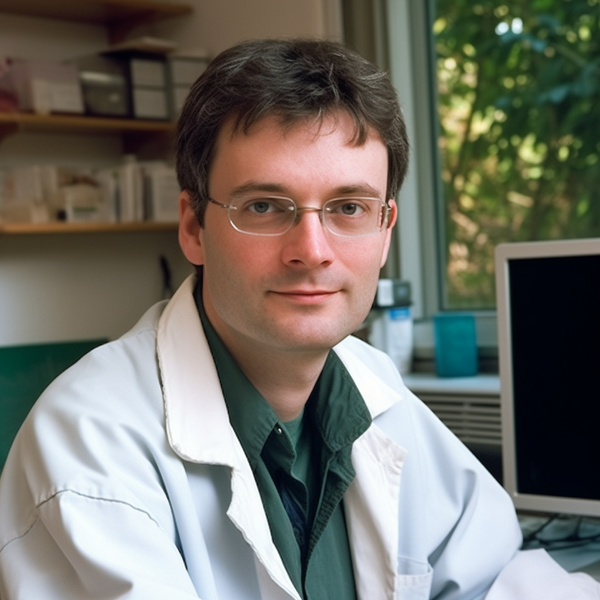 He knows everything about medications – to which pharmacological group the drug belongs, what components are included in its composition, how it differs from its analogs, what indications, contraindications, and side effects remedy has. John is a real pro in his field, so he knows all these subtleties and wants to tell you about them.