Episenta 150mg prolonged-release capsule. Episenta 300mg prolonged-release capsule (sodium valproate)
What Episenta is and what it is used for
FOR Episenta contains the active ingredient sodium valproate, which belongs to a group of medicines called antiepileptics which are used to control epileptic seizures.
Episenta is used to treat various types of epilepsy (seizures).
Before you take Episenta
Do NOT take Episenta capsules if:
you are allergic (hypersensitive) to sodium valproate or any of the other ingredients of the capsules (listed in Section 6 Further Information)
you, or a member of your family, have or have had severe liver problems
you suffer from a disease called porphyria (a rare condition that affects the breakdown of components of red blood cells)
Before you take Episenta tell your doctor if:
you have systemic lupus erythematous (an allergic condition which causes joint pain, skin rashes and fever)
you have any metabolic disorders, particularly inherited enzyme deficiency disorders such as urea cycle disorder, because of a risk of an increased ammonia level in your blood
you have reduced kidney function. Your doctor may want to monitor the levels of sodium valproate in your blood and change your dose as necessary
you are pregnant, think you might be, or are planning to become pregnant
you are a woman of childbearing age. You should be informed of the risks and benefits of treatment with Episenta in pregnancy
you are breast feeding
you are being tested for diabetes, as Episenta may affect the results of urine tests.

Taking/using other medicines
Tell your doctor if you are taking or have recently taken any of the following medicines, as they may affect the way Episenta works or they may be affected by Episenta:
colestyramine – used to reduce the level of blood lipids (fats)
other antiepileptic medicines e.g. phenytoin, primidone, carbamazepine, phenobarbital, lamotrigine, topiramate, felbamate
mefloquine and chloroquine – used to prevent and treat malaria
cimetidine – used to treat ulcers
antipsychotics – used to treat psychological disorders e.g. olanzapine
antidepressant – used to treat depression, including monoamine oxidase inhibitors
anticoagulation therapy- used to thin the blood e.g. warfarin
salicylates e.g. aspirin
antibiotics e.g. erythromycin, imipenem, meropenem
benzodiazepines – used as sleeping tablets and to treat anxiety
zidovudine – used to treat HIV and AIDS
temozolomie – used to treat cancer
rifampicon – used to treat tuberculosis and other infections.
It may still be possible for you to take Episenta; your doctor will advise you on what is suitable for you.
Please tell your doctor or pharmacist if you are taking or have recently taken any other medicines, including medicines obtained without a prescription.

Take special care with Episenta Capsules
A small number of people being treated with antiepileptics such as sodium valproate have had thoughts of harming or killing themselves. If at any time you have these thoughts, immediately contact your doctor.
Pregnancy:
It is very important that you tell your doctor before you take Episenta if you are pregnant or are planning to become pregnant.
Tell your doctor immediately if you become pregnant whilst taking Episenta.
Your doctor should discuss with you the problems that may arise if Episenta is used in pregnancy because of the potential risk to the foetus.
Women who are receiving treatment for epilepsy are 2 to 3 times more likely to have babies with deformities than in the general population. The deformities most frequently seen are cleft palate and heart or blood vessel defects. Developmental delay has also been reported in children born to mothers with epilepsy.
Women who take sodium valproate during the first months of pregnancy to control their epilepsy have a small risk (1 to 2%) of having a baby with spina bifida, an abnormality of the spinal cord. Taking folic acid 5mg daily as soon as you stop contraception may lower the risk of having a baby with spina bifida. There is also an increased risk of other deformities in your baby. These can usually be detected in the first part of pregnancy by the routine antenatal screening tests. Some babies may develop less quickly than normal and rarely, some may have blood clotting problems if the mother has taken sodium valproate during pregnancy.
If treatment with Episenta is considered necessary, the lowest effective dose will be used, which may be given as several small doses during the day. During pregnancy, specialised prenatal monitoring should be given to detect any deformities.
It is important, however, not to stop Episenta suddenly as this may result in seizures, which may harm you or your unborn baby.
Driving and using machines:
You may experience drowsiness when you first start taking Episenta, or if you are taking it with other medicines, such as other antiepileptic drugs or benzodiazepines. If affected you should not drive or operate machinery.
How to take Episenta
Always take Episenta capsules exactly as your doctor has told you. You should check with your doctor or pharmacist if you are not sure.
Your doctor will decide the number of capsules you should take. This will depend on your age and weight and will be adjusted to achieve adequate control of your seizures.
The daily dosage may be taken as one single or two divided doses (half in the morning and half in the evening).
Dose for adults including the elderly:
The usual starting dose is 600mg daily increasing by 150 – 300mg every three days until the seizures are controlled.
This dose is usually within the range of "1000 mg to 2000mg daily, but can be increased to a maximum of 2500mg daily if necessary. Your doctor may alter your dose if you are taking other antiepileptic drugs, have poor kidney function or you are an elderly patient.
Dose for children:
The dose for children will depend on their weight:
For children over 20kg the usual starting dose is 300mg daily. This can be increased up to a maximum of 35mg for each kg of bodyweight to control the seizures.
For children under 20kg the usual dose is 20mg for each kg of bodyweight which can be increase up to a maximum of 40mg for each kg of bodyweight daily.
Do not stop taking Episenta without consulting your doctor. If you stop, your seizures may return. You should continue to take Episenta for as long as your doctor tells you to.
How to take Episenta:
The capsules should be swallowed whole without chewing with plenty of liquid, e.g. a full glass of water.
If you have difficulty in swallowing, the contents of the capsule may be sprinkled or stirred into soft food or drinks and swallowed immediately without chewing or crushing the granules. The food or drink should be cold or at room temperature. A mixture of the granules with liquid or soft food should not be stored for future use. If the granules are taken in a drink, some may stick to the glass after the drink has been finished, you should rinse the glass with a small amount of water and drink this as well.
The granules should not be given in babies' bottles as they can block the teat.
If you take more Episenta capsules than you should or if someone else accidentally takes your medicine contact your nearest casualty department or tell your doctor or pharmacist immediately. Remember to take the pack, this leaflet and any remaining capsules with you.
If you forget to take a dose of Episenta:
Take it as soon as you remember. If your next dose is due within 2 hours, take a single dose now and do not take the next dose. Never double up the next dose to make up for the one missed.
Possible side effects
Like all medicines Episenta can cause side effects, although not everyone will get them.
Tell your doctor IMMEDIATELY if you notice any of the following serious side effects. You may require urgent medical attention.
You suddenly feel ill, particularly in the first 6 months of treatment, which may include:
o repeated vomiting, stomach pain, nausea, dislike of usual food, loss of appetite o extreme tiredness, drowsiness, weakness o jaundice (yellowing of the skin or white of the eyes) o swelling of the feet, legs or eyelids, bruising, nosebleed o worsening of your epilepsy
These symptoms may indicate a serious effect on your liver. Your blood may be taken before or during treatment to check for any effects on the liver, particularly in very young children and those at risk
Severe pain in abdomen and back, nausea and vomiting. You may have a serious, rare problem with your pancreas
Blistering of the skin, mouth, eyes and genitals
If you experience any of the side effects listed below tell your doctor if they become troublesome or you are worried:
nausea, mild stomach ache or diarrhoea, especially when starting the treatment
weight gain as your appetite may be increased
shakiness (tremor), drowsiness, unsteadiness when walking
tiredness and confusion which may rarely progress to hallucinations and loss of consciousness
headache, convulsions, delirium and coma have been reported rarely
increased alertness, and occasionally aggression, hyperactivity and worsening behaviour
loss of co-ordination, vomiting and reduced levels of consciousness may indicate changes in the amount of ammonia in the blood
allergic reactions
skin reactions such acne or rashes
kidney problems which will be detected by testing your urine, bedwetting or an increased need to pass urine
change in women's periods
increased hair growth in women
temporary hair loss, which may be more curly on re-growth
breast enlargement in men
loss of hearing
immune disorders e.g. vasculitus (inflammation of the blood vessels often with skin rash)
see your doctor if you develop bruising or bleeding
Many of these effects will normally reverse when you stop taking Episenta capsules.
You may notice the remains of the white shells of the granules in your stools (faeces). This is normal and the active part of the medicine will already have been released from the granule.
If you, or your carer, notice any side effects not listed in this leaflet, please inform your doctor or pharmacist.
How to store Episenta
Keep out of reach and sight of children.
Store the capsules in the original packaging below 30°C.
Keep the container tightly closed.
Do not use Episenta capsules after the expiry date printed on the container label and carton.
Further information
What Episenta capsules contain:
The active substance is sodium valproate
The other ingredients are calcium stearate, silicon dioxide (methylated) ammonio methacrylate copolymer type B, sodium lauryl sulphate, polysorbate 80, ethylcellulose, dibutylsebacate, oleic acid, gelatine, E132 (indigo carmine) and E104 (quinoline yellow – 300mg capsules only).
What Episenta capsules look like and contents of the pack:
Episenta 150mg capsules are blue/transparent  hard gelatine capsules containing white granules.
Episenta 300mg capsules are green/transparent hard gelatine capsules containing white granules.
Each pack contains 50,100 or 200 capsules.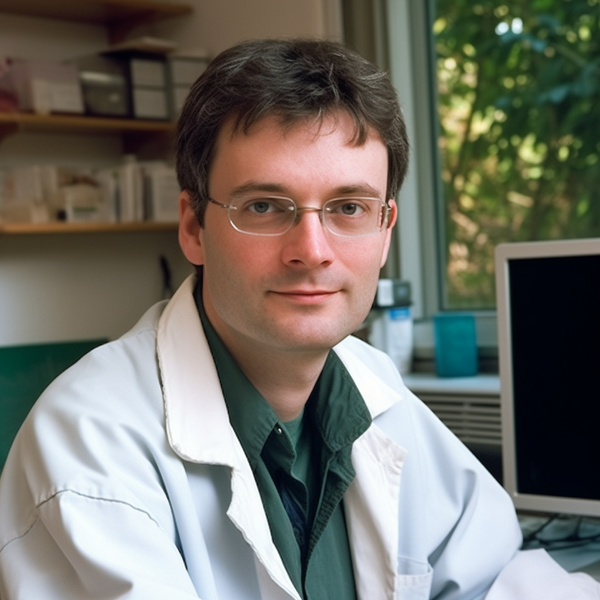 He knows everything about medications – to which pharmacological group the drug belongs, what components are included in its composition, how it differs from its analogs, what indications, contraindications, and side effects remedy has. John is a real pro in his field, so he knows all these subtleties and wants to tell you about them.