Dihydrocodeine Tablets 30MG (Dihydrocodeine Tartrate BP)
What Dihydrocodeine Tablets are and what they are used for
Dihydrocodeine tablets belong to a group of medicines called opioid analgesics. These are strong pain killers that are used for the relief of moderate to severe pain.
Before you take Dihydrocodeine Tablets
Do not take Dihydrocodeine Tablets if:
you know that you are allergic to Dihydrocodeine Tartrate or any of the other ingredients (refer to section 6 below)
you suffer from any breathing  problems, for example chronic bronchitis or shortness of breath.
Dihydrocodeine tablets should not be taken during an acute asthma attack.
you have just had a head injury or suffer from increased pressure on the brain.
Take special care
and tell your doctor or pharmacist before taking Dihydrocodeine Tablets if:
you are taking monoamine oxidase inhibitors (MAOIs) or have been taking them within the last two weeks. MAOIs, such as phenelzine or isocarboxazid, are medicines used to treat depression.
you are prone to suffer from asthma
you have liver, kidney or thyroid problems, because the dose might need to be lower.
Taking other medicines
Please tell your doctor or pharmacist if you are taking or have recently taken any other medicines, including medicines obtained without a prescription. Some medicines interact with each other and this can alter their effect. It is particularly important to tell your doctor or pharmacist if you are taking the following medicines:
MAOIs used to treat depression (refer to "Take special care" in section 2 above)
Sedatives and sleeping tablets, eg temazepam and diazepam
Mexiletine, a medicine for irregular heart beats
Driving and using machines
Dihydrocodeine tablets may cause drowsiness and you should not drive or operate machinery if you are affected this way.
Taking Dihydrocodeine Tablets with food and drink
The tablets should be taken after food if possible.
Do not drink alcohol whilst taking Dihydrocodeine tablets. Alcohol may increase the sedative effects of Dihydrocodeine tablets and make you very sleepy.
Pregnancy and breast-feeding
Dihydrocodeine has been used in pregnancy and breast-feeding without any apparent ill-effect. However, as with all medicines, it should only be used if your doctor considers it necessary. Ask your doctor or pharmacist for advice before taking this medicine.
Important information about some of the ingredients of Dihydrocodeine Tablets
This medicine contains lactose which is a type of sugar. If you have been told by your doctor that you have an intolerance to some sugars, contact your doctor before taking this medicinal product.

How to take Dihydrocodeine Tablets
Always take Dihydrocodeine tablets exactly as your doctor has told you. You
should check with your doctor or pharmacist if you are not sure.
The usual dosage is 1 tablet every four to six hours after food. The maximum daily dose is 6 tablets in 24 hours.
A lower dosage may be needed if you are elderly or have other medical problems.
Check with your doctor about this.
Dihydrocodeine tablets are not recommended for children under 12 years.
If you take more Dihydrocodeine Tablets than you should
The maximum daily dose is 6 tablets in 24 hours. If you think you have taken too many tablets contact your doctor or hospital immediately, take the remaining tablets and this leaflet with you so that the medical staff know what you have taken.
If you forget to take Dihydrocodeine Tablets
Do not take more than one dose at a time.
If you forget to take a dose then take your next dose at the usual time. Never take two doses at the same time.
If you stop taking Dihydrocodeine Tablets
Dihydrocodeine tablets can become habit forming. This is called dependence. If you stop taking your medicine suddenly it can cause symptoms such as sweating, fever, weakness and muscular pains. Your doctor will stop your tablets gradually to avoid you having these withdrawal symptoms. If you have any further questions on the use of this product, ask your doctor or pharmacist.
Possible side effects
Like all medicines, Dihydrocodeine tablets can cause side effects, although not everybody gets them.
Possible side effects are:
constipation,
feeling sick (nausea), being sick (vomiting),
difficulty passing water,
headache, and
giddiness.
If any of the side effects become serious, or if you notice any side effects not listed in this leaflet, please tell your doctor or pharmacist.

How to store Dihydrocodeine Tablets
Keep out of the reach and sight of children.
Do not use Dihydrocodeine tablets after the expiry date which is stated on the carton. The expiry date refers to the last day of that month.
Keep this medicine in a dry place
Do not store above 25°C
Protect from light
Medicines should not be disposed of via wastewater. Ask your pharmacist how to dispose of medicines no longer required. These measures will help to protect the environment.
Further information
What Dihydrocodeine Tablets contain
The active substance is Dihydrocodeine Tartrate BP 30mg.
The other ingredients are starch, povidone, lactose, sodium starch glycollate, magnesium stearate, and colloidal anhydrous silica.
What Dihydrocodeine Tablets look like and contents of the pack
Dihydrocodeine tablets are white flat circular tablets with bevel edge and a breakline on one side.
Dihydrocodeine tablets are available in packs of 25, 50, 100, 250, 500 or 1000 tablets.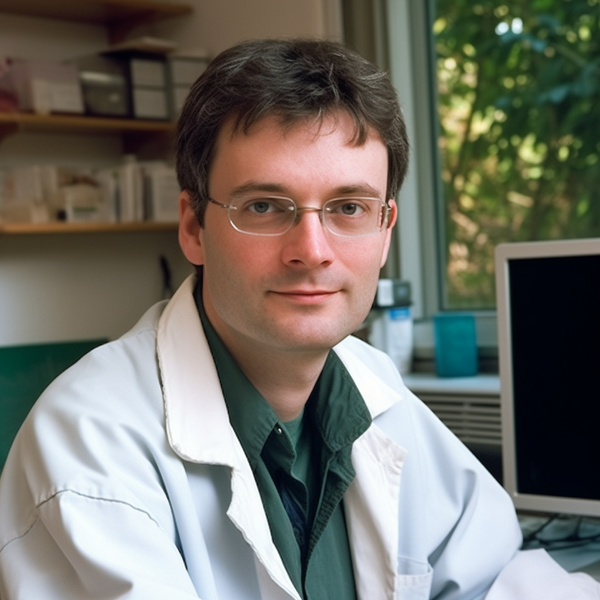 He knows everything about medications – to which pharmacological group the drug belongs, what components are included in its composition, how it differs from its analogs, what indications, contraindications, and side effects remedy has. John is a real pro in his field, so he knows all these subtleties and wants to tell you about them.