The 'atypical' antipsychotic drugs amisulpride, aripiprazole, clozapine, olanzapine, paliperidone, quetiapine, risperidone, and zotepine may be better tolerated than other antipsychotic drugs; extrapyramidal symptoms may be less frequent than with older antipsychotic drugs.
Aripiprazole, clozapine, olanzapine, quetiapine, and sertindole cause little or no elevation of prolactin concentration; when changing from other antipsychotic drugs, a reduction in prolactin may increase fertility.
Clozapine is licensed for the treatment of schizophrenia only in patients unresponsive to, or intolerant of, conventional antipsychotic drugs. It can cause agranulocytosis and its use is restricted to patients registered with a clozapine patient monitoring service (see under Clozapine).
Sertindole has been reintroduced following an earlier suspension of the drug because of concerns about arrhythmias; its use is restricted to patients who are enrolled in clinical studies and who are intolerant of at least one other antipsychotic.
The Scottish Medicines Consortium (p. 3) has advised (March 2008) that paliperidone (Invega®) is not recommended for use within NHS Scotland.
Atypical antipsychotics for schizophrenia
(June 2002)
NICE has recommended that:
the atypical antipsychotics (amisulpride, olanzapine, quetiapine, risperidone, and zotepine) should be considered when choosing first-line treatment of newly diagnosed schizophrenia;
an atypical antipsychotic is considered the treatment option of choice for managing an acute schizophrenic episode when discussion with the individual is not possible;
an atypical antipsychotic should be considered for an individual who is suffering unacceptable side-effects from a conventional antipsychotic;
an atypical antipsychotic should be considered for an individual in relapse whose symptoms were previously inadequately controlled;
changing to an atypical antipsychotic is not necessary if a conventional antipsychotic controls symptoms adequately and the individual does not suffer unacceptable side-effects;
clozapine should be introduced if schizophrenia is inadequately controlled despite the sequential use of two or more antipsychotics (one of which should be an atypical antipsychotic) each for at least 6-8 weeks.

Cautions and contra-indications
While atypical antipsychotic drugs have not generally been associated with clinically significant prolongation of the QT interval, they should be used with care if prescribed with other drugs that increase the QT interval. Atypical antipsychotic drugs should be used with caution in patients with cardiovascular disease, or a history of epilepsy; they should be used with great caution in the elderly (see p. 194); interactions: Appendix 1 (antipsychotics).
Driving
Atypical antipsychotic drugs may affect performance of skilled tasks (e.g. driving); effects of alcohol are enhanced.
Withdrawal
Withdrawal of antipsychotic drugs after long-term therapy should always be gradual and closely monitored to avoid the risk of acute withdrawal syndromes or rapid relapse.
Side-effects
Side-effects of the atypical antipsychotic drugs include weight gain, dizziness, postural hypotension (especially during initial dose titration) which may be associated with syncope or reflex tachycardia in some patients, extrapyramidal symptoms (usually mild and transient and which respond to dose reduction or to an antimuscarinic drug), and occasionally tardive dyskinesia on long-term administration (discontinue drug on appearance of early signs).
Hyperglycaemia and sometimes diabetes can occur, particularly with clozapine, olanzapine, and risperidone; monitoring weight and plasma-glucose concentration may identify the development of hyperglycaemia. Neuroleptic malignant syndrome has been reported rarely. Hypersalivation associated with clozapine therapy can be treated with hyoscine hydrobromide [unlicensed indication] (p. 231), provided that patients are not at particular risk from the additive antimuscarinic side-effects of hyoscine and clozapine.
BNF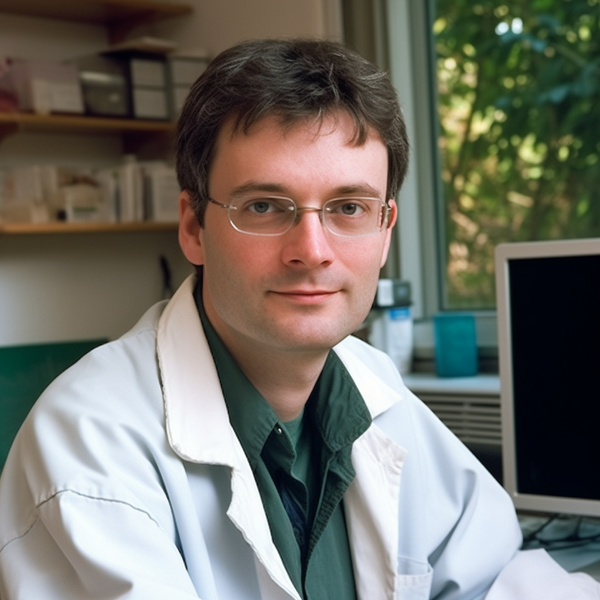 He knows everything about medications – to which pharmacological group the drug belongs, what components are included in its composition, how it differs from its analogs, what indications, contraindications, and side effects remedy has. John is a real pro in his field, so he knows all these subtleties and wants to tell you about them.