Generic name: Ezetimibe
Brand name: Zetia
Zetia Information:
Zetia is a popular cholesterol-lowering medicament. This medicament helps to reduce the amount of cholesterol (a type of fat) and other fatty substances in the organism. Zetia decreases total cholesterol and low-density lipoprotein (LDL) cholesterol in the blood. It doesn't affect, however, the absorption of triglycerides or fat-soluble vitamins. Reducing your cholesterol can help stave off heart illnesses and hardening of the arteries, conditions that can lead to stroke, heart attack and vascular disease. Zetia is used either alone or with other drugs, along with a low cholesterol.
Your doctor may prescribe this remedy for other purposes. Contact your physician if you need to learn more information about this drug.
Don't stop treatment with Zetia earlier than it was prescribed by your doctor even if you notice improvements of your condition. Stopping the medication too early may worsen your condition. Be careful about doing dangerous tasks, driving, operating machinery or climbing until you are aware how this drug affects you. Don't drink alcohol. Always contact a medic before giving Zetia to a child.
What symptoms or conditions should I report to a doctor before I take this medicine?
It is important to report to a doctor if you have or had the following conditions:
    allergy to Zetia, foods, preservatives, medicines or dyes
    kidney or liver disease
    heart failure or heart disease
    diabetes
    underactive thyroid
    high acid levels in blood
    blood salt imbalance
    an alcohol problem
    severe injury
    pregnancy, breast-feeding or planning to become pregnant
How to use this medication:
This medicine is recommended to take orally usually 1 time a day, with or without food, or as directed by your doctor. Your physician will prescribe a safe dosage of Zetia. The recommended dose is 10 milligrams 1 time a day. Take the doses on the rigid schedule. Never take your medicine more often than recommended. Never stop taking unless given advice of your doctor or health care professional.
Consult your pediatrician if this medicament can be taken by children. Special care may be needed.

Overdosage:
Taking any medicine in large doses you can have serious consequences for your health. If you feel an overdose, contact your health care professional instantly.
In large doses, this remedy may cause the following conditions: muscle pain, rash, gas, headaches, upset stomach, liver or pancreas injury, heartburn and diarrhea.
Attention:
This medicament is exclusively for your use. Do not share this Zetia with others.
What should be done if I missed the dose?
In case you forgot to take the dose, take it at your earliest opportunity. Never double your dose if it is almost time for your next dose. Take only one dose at once.
What may this medicament interact with:
gemfibrozil (Lopid)
cholestyramine (Questran, Prevalite)
a blood thinner such as warfarin (Coumadin)
colesevelam (Welchol)
colestipol (Colestid)
cyclosporine (Neoral, Sandimmune, Gengraf)
This list may not describe all existing interactions. Supply your doctors entire list of herbs, dietary supplements, non-prescription drugs or medicines you use. Moreover tell them whether you drink alcohol, use illegal drugs or smoke. Particular items may interfere your drug action.
Which side effects can I notice from this drug?
Side effects that you should apprise your medic as early as possible:
    allergic reactions like swelling of the tongue, lips or face, skin rash, itching or hives, difficulty breathing
    loss of appetite
    rapid weight gain
    indigestion, or upset stomach, bloating, stomach gas, pain or cramps
    liver problems, yellowing eyes, skin
    unusual bleeding or bruising
    muscle pain, tenderness, cramps, or weakness
    pain in the upper right part of the stomach
    swelling of the hands, legs, or feet
    fever, chills, body aches, flu symptoms
    decreased urination, difficulty passing urine
    redness, blistering, peeling or loosening of the skin, including inside the mouth
    feeling short of breath, even with mild exertion
    pain or burning when you urinate (pale or fatty stools)
    blurred vision, eye pain, or seeing halos around lights
Side effects that generally do not require medical control
(tell your medical practitioner if they continue or are troubling):
    heartburn, upset stomach
    nausea, vomiting, diarrhea, constipation, stomach pain
    dizziness, spinning sensation
    drowsiness, tired feeling
    unusual or unpleasant taste in your mouth
    cough or cold symptoms
    numbness or tingly feeling
    joint or muscle pain
    mild skin rash
    blurred vision
This list of side effects may be not complete, others may occur. Inform your medical practitioners about all side effects you experience.
Importnt Information:
If you also take a bile acid sequestrant (cholestyramine, colesevelam, colestipol), do not take it within 4 hours before or 2 hours after taking Zetia. Don't drive, use machinery or do any activity that needs mental sharpness until you know the way this medicament affects you. Ask your physician about the use of Zetia during pregnancy and breast-feeding. Follow all instructions thoroughly. Avoid eating foods that are high in fat or cholesterol. Zetia will not be as effective in lowering your cholesterol if you do not follow a cholesterol-lowering diet plan. You may get dizzy or drowsy. Limit alcoholic beverages while taking this medicine because it can raise triglyceride levels, and may also damage your liver while you are taking simvastatin.
Where should I store this medicament?
Zetia should be stored at room temperature, in a tightly closed container. Protect from moisture, direct heat, and light. Do not store in the bathroom or near a sink. Keep Zetia out of the reach of children and away from animals.
Warning: Before taking the drug you need to consult your doctor. The information contained in this article is not intended to cover all possible precautions, drug interactions, adverse effects, directions, uses, allergic reactions or warnings.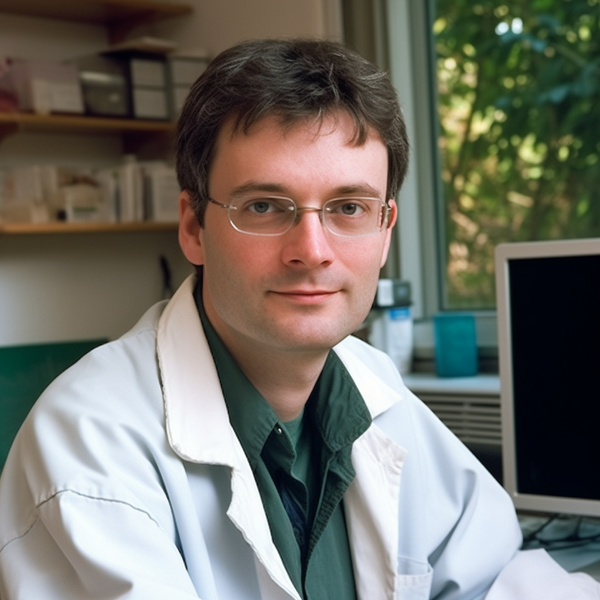 He knows everything about medications – to which pharmacological group the drug belongs, what components are included in its composition, how it differs from its analogs, what indications, contraindications, and side effects remedy has. John is a real pro in his field, so he knows all these subtleties and wants to tell you about them.