Generic name: Pentoxifylline
Brand names: Trental, Agapurin, Pentoxifylline, Vases, Pentilin
General Information:
The drug improves microcirculation. Trental contains the active ingredient pentoxifylline – a derivative of xanthine. The medicine improves blood rheology. Pentoxifylline normalizes the elasticity of red blood cells, reduces platelet aggregation, and reduces blood viscosity. Reduces plasma fibrinogen concentration, improves fibrinolysis. The medicine blocks the action of the enzyme phosphodiesterase. Pentoxifylline has some miotropic vasodilating action. Pentoxifylline does not lead to a significant change in heart rate. The preparation does not cumulate in the body.
When do I need to take the drug?
The drug is used to treat such diseases:
    Encephalopathy of atherosclerotic genesis (cerebrovascular disorders, caused by atherosclerosis), ischemic stroke, discirculatory encephalopathy
    Violations of peripheral blood circulation of various origins, including those caused by diabetes, atherosclerosis, inflammatory processes
    Lack of blood circulation in the retina and the vessels of the eye
    Circulatory disturbances in the inner ear, which is accompanied by loss of hearing
    Diseases of the respiratory tract, accompanied by the phenomenon of obstruction, including asthma, obstructive bronchitis, emphysema
    Sexual function impairment associated with heart failure, including vascular impotence

Dosage:
Note: This remedy was prescribed to you only. Don't share this medicament with others. Follow strictly your doctor's recommendations. Don't take more or longer than your doctor recommended.
The dose of the medication is chosen by the attending physician for each patient individually. Usually it is prescribed 2-4 tablets 2-3 times a day. The tablet is swallowed whole without chewing, washing down the necessary quantity of water. It is recommended to take the drug after meals. The maximum daily dose is 1200 mg.
Side effects:
The medicine is usually well tolerated by patients, however, in some cases, such side effects were noted:
from the part of the gastrointestinal tract:
nausea, violations of the chair, the pain in stomach, vomiting. In isolated cases there were gastro-intestinal bleeding, however, their relationship to drug intake is not proven
from the cardiovascular system and blood side:
decrease of blood pressure, flushing of face and upper body, seizures, fibrinopenia, heart rate, heart rhythm disturbances, thrombocytopenia, angina
from the side of the central nervous system:
anxiety, sleep and wakefulness, irritability, dizziness, headache
allergic reactions:
urticaria, Quincke's edema, allergic rhinitis, itching, anaphylactic shock
This list of side effects may be not complete, others may occur. Inform your medical practitioners about all side effects you experience.
Contraindications:
Increased individual sensitivity to the components of the medicine:
    Tendency to bleeding
    Hemorrhagic stroke
    Bleeding in the retina
    During pregnancy and lactation
Interaction with other drugs:
This list of interactions may be not complete. Provide your medical practitioners entire list of medicines, herbs, dietary supplements or non-prescription drugs you take. Moreover tell them whether you drink alcohol, use illegal drugs or smoke. Particular items may interact with your drug.
What should be done if I missed the dose?
In case you forgot to take the dose, take it at your earliest opportunity. Never double your dose if it is almost time for your next dose. Take only one dose at once.

Overdose:
Taking any medicine in large doses you can have serious consequences for your health. If you feel an overdose, contact your health care professional instantly.
In large doses, this remedy may cause the following conditions: dizziness, vomiting (vomit brown color as a sign of gastric bleeding), tachycardia, nausea, and hypotension. At doses that are many times higher than recommended doses, patients recorded as loss of consciousness, fever, convulsions, agitation. No specific antidote.
Storage:
Trental should be stored at room temperature, between 15 and 30 degrees C (59 and 86 degrees F), in a tightly closed container. Protect from moisture, direct heat, and light. Do not store in the bathroom or near a sink. Keep Trental out of the reach of children and away from animals.
Warning: Before taking the drug you need to consult your doctor. The information contained in this article is not intended to cover all possible precautions, drug interactions, adverse effects, directions, uses, allergic reactions or warnings.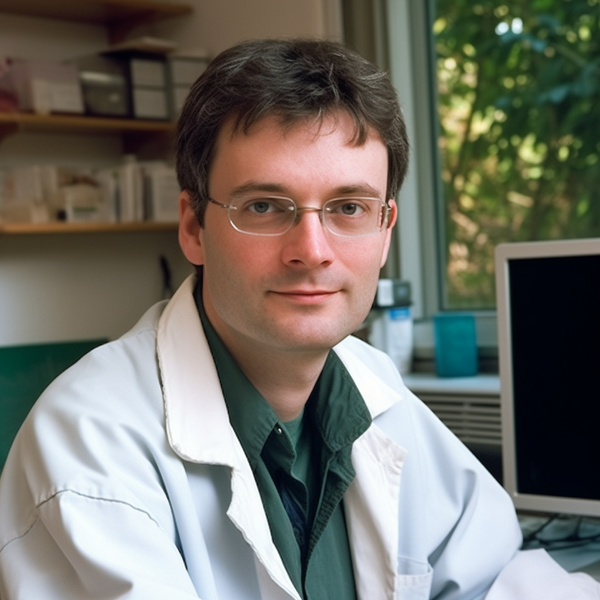 He knows everything about medications – to which pharmacological group the drug belongs, what components are included in its composition, how it differs from its analogs, what indications, contraindications, and side effects remedy has. John is a real pro in his field, so he knows all these subtleties and wants to tell you about them.