Genetic name: Dipyridamole
Brand names: Persantine
Dosage form:
Solution for injections, coated tablets
How does it work?
Dilates coronary vessels (mostly arterioles) and causes a sizeable increasing of volumetric blood flow velocity. Increases the oxygen content in venous blood of the coronary sinus and myocardial uptake. Enables the development of collateral coronary circulation, improves microcirculation. Reduces the adhesiveness of platelets, prevents the formation of clots in blood vessels and reduces blood flow in the hearth of ischemia. Normalizes venous outflow, reduces the incidence of deep vein thrombosis in the postoperative period.
It improves the microcirculation in the retina, renal glomerule. Reduces the tone of cerebral vessels, is effective in the dynamic cerebrovascular disorders. In obstetric practice it corrects the placental blood flow, prevents degenerative changes in the placenta (when the threat of pre-eclampsia), eliminates the hypoxic fetal tissues and promotes the accumulation of glycogen in them.
Indications:
Thrombosis and thromboembolism (prophylaxis of arterial and venous thrombosis, including postoperative prosthetic heart valves), prophylaxis of stent occlusion and aortocoronary bypass grafts, heart failure, myocardial infarction; prevention of myocardial hypertrophy. Treatment and prophylactixis of disorders of cerebral circulation on ischemic type; discirculatory encephalopathy. Prevention of placental insufficiency in complicated pregnancies. Treatment and prophylaxis of influenza and SARS.
Contraindications:
Hypersensitivity, haemorrhagic diathesis, hypotension, severe arrhythmias, commonly sclerosing coronary artery atherosclerosis, acute myocardial infarction, unstable angina, decompensated heart failure, peptic ulcer and 12 duodenal ulcer (a tendency to bleeding). Lactation period, children's age (under 12 years – lack of experience).

Side effects:
From the CVS side:
palpitations, "tides" of blood to the face, the coronary steal syndrome (using doses of more than 225 mg / day), bradycardia, decreased blood pressure, tachycardia.
From the digestive system side:
diarrhea, epigastric pain, vomiting, nausea.
From the blood and hemostasis side:
changes in the functional properties of platelets, thrombocytopenia, bleeding, increased bleeding.
Other:
myalgia, weakness, hyperemia of the skin, arthritis, rhinitis, headache, buzzing in the ears, feeling of fullness of ear, dizziness, and allergic reactions.
Dosage:
For the prevention of thrombosis as monotherapy and in combination with oral anticoagulants or with ASA – oral (fasting or 1 h before meals), 75 mg 3-6 times a day, and daily dose – 300-450 mg, if necessary – 600 mg.
For the prophylaxis of thromboembolic syndrome, stent thrombosis, and aortocoronary bypass grafts – the first day of 50 mg together with ASA, then 100 mg, number of intakes – 4 times a day (cancel within 7 days after surgery with continued taking ASC at a dose of 325 mg / day) or 100 mg 4 times daily for 2 days before surgery and 100 mg 1 h after the surgery|operation} (if necessary in combination with warfarin).
In coronary insufficiency – oral, 25-50 mg 3 times daily; in severe cases, early treatment – 75 mg 3 times a day, then reduce the dose, daily dose – 150-200 mg.
For the treatment of chronic obliterating arterial diseases of lower limbs – 75 mg 3 times daily; treatment 2-3 months ( expedient to combine with low doses of ASA).
For children daily dose – 5.10 mg / kg.
For diagnostic purposes – 300-400 mg immediately during stress echocardiography, or for 45 min before injection of radiopharmaceutical product.
Cautions:
To reduce dyspeptic phenomena take with milk. While the treatment should avoid the use of natural coffee and tea. Before using you should be consulted by a doctor.
Interaction:
There is a growing of antiagregantnoe action when taking indirect tetracycline, nicotinic acid, chloramphenicol, antibiotics penicillin series, cephalosporin, anticoagulants.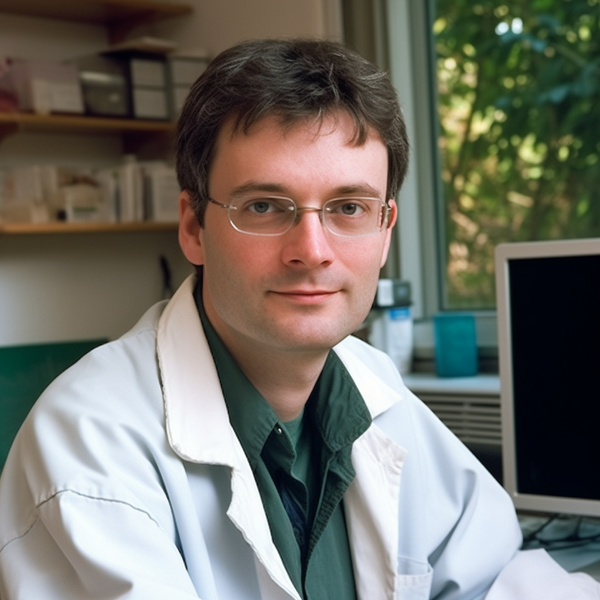 He knows everything about medications – to which pharmacological group the drug belongs, what components are included in its composition, how it differs from its analogs, what indications, contraindications, and side effects remedy has. John is a real pro in his field, so he knows all these subtleties and wants to tell you about them.