Generic name: Sotalol
Brand names: Betapace
What is Betapace?
This medication is a beta-blocking agent prescribed to treat serious heart rhythm disturbances (arrhythmias).
Betapace may cause an irregular heartbeat, that's why patients who use Betapace should be observed by doctors in a hospital or similar setting in which heart and kidney function monitoring may be performed for at least 3 days after starting Betapace. The monitoring of your heart or kidney function may also be needed if your dose is changed. Don't change the pill if the doctor prescribed Betapace without asking your medical assistant or pharmacist.
Your doctor may prescribe this remedy for other purposes. Contact your physician if you need to learn more information about this drug.
Don't stop treatment with Betapace earlier than it was prescribed by your doctor even if you notice improvements of your condition. Stopping the medication too early may worsen your condition. Be careful about doing dangerous tasks, driving, operating machinery or climbing until you are aware how this drug affects you. Don't drink alcohol. Always contact a medic before giving Betapace to a child.
What symptoms or conditions should I report to a doctor before I take this medicine?
Don't take Betapace in the following situations:
if you have allergy to any component of Betapace
if you have any heart problems (eg, severe low heart rate, certain types of abnormal heartbeat rhythm, uncontrolled heart failure)
if you have low blood magnesium or potassium levels
if you have history of asthma or severe kidney problems
if you are taking mibefradil, astemizole, terfenadine, dofetilide, cisapride, or a theophylline (eg, aminophylline)

What should you discuss with your medical assistant before taking Betapace?
It is important to report to a doctor if you have or had the following conditions:
   pregnancy, breast-feeding, trying to get pregnant
    if you have allergy to any drugs, foods, or other substances
    if you have lung or breathing problems (e.g., asthma, chronic obstructive pulmonary disorder (COPD)), an overactive thyroid, a decreased appetite, kidney problems, diabetes, bronchitis, a tumor on your adrenal gland, blood flow problems, or other heart problems
    if you are going to have surgery
What is important safety information when taking Betapace?
Tell your dentist or medical assistant that you are taking Betapace before you receive any surgery, dental, medical or emergency care.
Irregular heartbeat, chest pain, and even heart attack may occur if you stop taking Betapace suddenly. The risk may be increased in case you have certain types of heart disorder. Your physician may slowly reduce your dose in case you need to stop taking it.  Contact your medical assistant immediately if new or worsened chest pain or other heart problems occur.
Lab tests, including kidney function, heart function, and blood pressure monitoring, may be performed while you use Betapace.
How do I take this medicine?
Note: This remedy was prescribed to you only. Don't share this medicament with others. Follow strictly your doctor's recommendations. Don't take more or longer than your doctor recommended.
Take Betapace orally with or without food. Make sure to take the pill the same way each time(either with or without food).
Ask your medical assistant about taking Betapace with food.
Don't take an antacid that has magnesium or aluminum in it within 2 hours before or after you take Betapace.
Ask your medical assistant any questions you have about how to take Betapace.

What should be done if I missed the dose?
In case you forgot to take the dose, take it at your earliest opportunity. Never double your dose if it is almost time for your next dose. Take only one dose at once.
What happens if you overdose?
Taking any medicine in large doses you can have serious consequences for your health. If you feel an overdose, contact your health care professional instantly.
In large doses, this remedy may cause the following conditions: fainting; severe weakness; fatigue; difficulty breathing; slow heartbeat.
What are Betapace side effects?
Most COMMON side effects:
headache, dizziness, drowsiness, light-headedness
trouble sleeping
tiredness
Call your physician immediately if you feel any of the following
Serious side effects:
excessive thirst
changes in vision
sudden shortness of breath
allergy: itching, rash, difficulty breathing, hives, swelling of the face, mouth, tongue, lips, tightness in the chest
sudden leg pain
severe or persistent vomiting, nausea, diarrhea
unusual sweating
irregular heartbeat
severe stomach pain
decreased appetite
sudden severe headache, vomiting, dizziness, or fainting
numbness of leg or arm
crushing  or sharp chest pain
This list of side effects may be not complete, others may occur. Inform your medical practitioners about all side effects you experience.

What other medications will affect Betapace?
phenylpropanolamine or indomethacin since they may decrease the effectiveness of Betapace
diltiazem, clonidine, nifedipine, mibefradil, verapamil since the risk of side effects, such as heart problems or low blood pressure, may be increased
H1 antagonists (eg, terfenadine, astemizole), phosphodiesterase type 5 inhibitors (eg, sildenafil), amiodarone, ziprasidone, ketanserin, droperidol, macrolides and ketolides (eg, azithromycin, erythromycin), antiarrhythmics (eg, propafenone, quinidine), quinolones (eg, ciprofloxacin), arsenic, dofetilide, phenothiazines (eg, thioridazine), cisapride or mefloquine since the risk of abnormal heart rhythms may be increased
cocaine, bupivacaine, insulin, epinephrine, lidocaine, nifedipine, meglitinide antidiabetics (eg, nateglinide), or quinazolines (eg, prazosin) sibce the risk of their side effects may be increased by Betapace
 certain stimulants (eg, pseudoephedrine, albuterol), theophyllines (eg, aminophylline), phenformin since their effectiveness may be decreased by Betapace
This list of interactions may be not complete. Provide your medical practitioners entire list of medicines, herbs, dietary supplements or non-prescription drugs you take. Moreover tell them whether you drink alcohol, use illegal drugs or smoke. Particular items may interact with your drug.
How should Betapace be stored?
Betapace should be stored at room temperature, between 15 and 30 degrees C (59 and 86 degrees F), in a tightly closed container. Protect from moisture, direct heat, and light. Do not store in the bathroom or near a sink. Keep Betapace out of the reach of children and away from animals.
Warning: Before taking the drug you need to consult your doctor. The information contained in this article is not intended to cover all possible precautions, drug interactions, adverse effects, directions, uses, allergic reactions or warnings.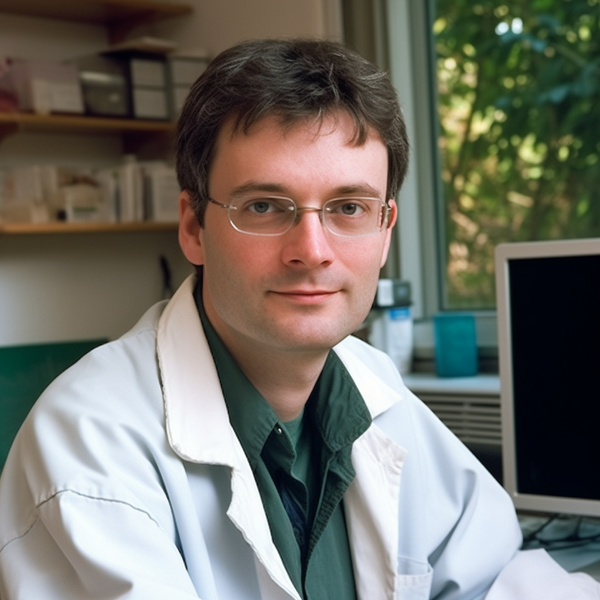 He knows everything about medications – to which pharmacological group the drug belongs, what components are included in its composition, how it differs from its analogs, what indications, contraindications, and side effects remedy has. John is a real pro in his field, so he knows all these subtleties and wants to tell you about them.