Generic name: Etoposide
Brand name: Vepesid
Vepesid Information:
Vepesid, VP-16 is a chemotherapy drug. This remedy slows the growth of cancer sells and spread in the body. Vepesid is used to treat cancer of the testicles and lung. This medicament may be utilized to gain other implications; inquire your medical practitioner or chemist if you need further clarification.
Your doctor may prescribe this remedy for other purposes. Contact your physician if you need to learn more information about this drug.
Don't stop treatment with Vepesid earlier than it was prescribed by your doctor even if you notice improvements of your condition. Stopping the medication too early may worsen your condition. Be careful about doing dangerous tasks, driving, operating machinery or climbing until you are aware how this drug affects you. Don't drink alcohol.
What symptoms or conditions should I report to a doctor before I take this medicine?
It is important to report to a doctor if you have or had the following conditions:
allergy to Vepesid, other medicines, preservatives, foods or dyes
kidney disease
weak immune system (from taking certain medicines or from disease)
How to use Vepesid:
Note: This remedy was prescribed to you only. Do not share this medicament with others. Follow strictly your doctor's prescription. Do not take more or longer than your doctor recommended.
Vepesid should be taken orally with some water. Do not crush, open or chew the capsules. It is better to put on gloves when you take this medicine. Take the doses on the rigid schedule. Consult to your pediatrician if this drug can be taken by children. You may require to be given particular care.

Overdosage:
Taking any medicine in large doses you can have serious consequences for your health. If you feel an overdose, contact your health care professional instantly.
In large doses, this remedy may cause the following conditions: sore throat, extreme weakness, severe vomiting and nausea, easy bruising, chills, flu symptoms or fever.
What should be done if I missed the dose?
In case you forget about the dose, do your best to take it as soon as you have the opportunity. If the time for the next dose has come, take only one dose. Never take double or excessive doses.
What may this medicine interact with?
    Ancobon
    AZT
    Chloromycetin
    Cytovene
    Fungizone
    Hyper thyroid drugs
    Imuran
    Intron A
    Live vaccines
    Mithracin
    Roferon-A
    Bosentan
    Cisplatin
    Cyclosporine
    Cytarabine
    Live Virus Vaccines
    Methotrexate
    Verapamil
    Voriconazole
This list of interactions may be not complete. Provide your medical practitioners entire list of medicines, herbs, dietary supplements or non-prescription drugs you take. Moreover tell them whether you drink alcohol, use illegal drugs or smoke. Particular items may interact with your drug.
Which side effects can I perceive from this drug?
Contact your physician immediately if you notice any of  the following serious side effects:
fast heart rate
chills, flu symptoms, fever, body aches
fainting, feeling light-headed
loss of appetite, low fever, clay-colored stools, dark urine
unusual weakness
jaundice (yellowing of the skin or eyes)
allergic reactions like itching or hives, difficulty breathing, skin rash, swelling of the face, lips or tongue
severe nausea and vomiting
easy bruising or bleeding
white patches or sores inside your mouth or on your lips
Less serious side effects:
skin rash
temporary hair loss
vomiting, mild nausea, stomach pain
mild itching
This list of side effects may be not complete, others may occur. Inform your medical practitioners about all side effects you experience.
What do I have to know during using this drug?
Vepesid can lower the immune system. That is why your blood will be tested regularly.
Your liver or kidney function may also need to be tested.
Visit your doctor regularly to monitor your progress. .
FDA pregnancy category D. Don't use this remedy if you are pregnant or breast-feeding. Use an effective form of birth control during treatment.
Do not receive a "live" vaccine during treatment and avoid contact with anyone who has recently received a live vaccine. There is a chance that the virus could be passed on to you.
Don't open or break Vepesid capsule. The remedy from a broken capsule can be dangerous for the skin, eyes, mouth, or nose. If skin contact occurs, wash the area with soap and water or rinse the eyes thoroughly with plain water. Contact your doctor for more information.
Be careful brushing and flossing your teeth or using a toothpick during treatment because you may get an infection or bleed more easily. If you have any dental work done, tell your dentist that you are receiving Vepesid
Where should I save this medication?
Vepesid should be stored at room temperature, between 15 and 30 degrees C (59 and 86 degrees F), in a tightly closed container. Protect from moisture, direct heat, and light. Do not store in the bathroom or near a sink. Keep Vepesid out of the reach of children and away from animals.
Warning: Before taking the drug you need to consult your doctor. The information contained in this article is not intended to cover all possible precautions, drug interactions, adverse effects, directions, uses, allergic reactions or warnings.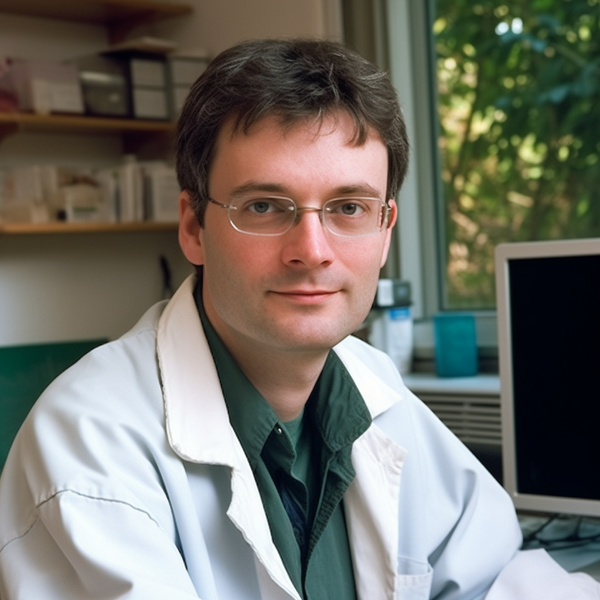 He knows everything about medications – to which pharmacological group the drug belongs, what components are included in its composition, how it differs from its analogs, what indications, contraindications, and side effects remedy has. John is a real pro in his field, so he knows all these subtleties and wants to tell you about them.