Generic name: Amethopterin, Methotrexate
Brand names: Rheumatrex,  Methotrexate (rINN), Smethopterin
Why is Rheumatrex prescribed?
Generally, Rheumatrex is an antimetabolite that acts by blocking an enzyme needed for cell growth and by suppressing the immune system. By blocking the enzyme, it slows the growth of certain cells of the body, especially cells that reproduce quickly, such as bone marrow cells, skin cells and cancer cells. Rheumatrex treats certain types of cancer of the skin, breast, neck, head or lung. It is also prescribed to treat rheumatoid arthritis and severe psoriasis.
Your doctor may prescribe this remedy for other purposes. Contact your physician if you need to learn more information about this drug.
Don't stop treatment with Rheumatrex earlier than it was prescribed by your doctor even if you notice improvements of your condition. Stopping the medication too early may worsen your condition. Be careful about doing dangerous tasks, driving, operating machinery or climbing until you are aware how this drug affects you. Don't drink alcohol. Always contact a medic before giving Rheumatrex to a child.
What symptoms or conditions should I report to a doctor before I take this medicine?
It is important to report to a doctor if you have or had the following conditions:
allergy to Rheumatrex or a history of any other allergies
kidney or liver disease
suppressed immune system
severe lung disease (for example, pulmonary fibrosis)
blood cell/bone marrow disorders
folic acid deficiency
stomach/intestinal diseases (for example, peptic ulcer, ulcerative colitis)
any active infection (including chickenpox or recent exposure to it)
Be prepared, your physician will do blood tests and a chest X-ray before prescribing this remedy in order to determine your liver enzyme levels, blood cell counts, and the efficiency of your kidney function.
In case you take Rheumatrex to teat rheumatoid arthritis or psoriasis, your doctor will test your liver function regularly.
In order to prevent the spread of infections you should wash your hands well. Be careful with sharp objects like nail cutters or safety razors, and avoid activities which may lead to getting cut, bruised, or injured. This remedy may make you more sensitive to the sun that is why you should avoid sun exposure.
Don't use Rheumatrex if you are pregnant. Contact your doctor immediately if you become pregnant. Don't breast-feed while using this pill, it can make harm to your baby.

How should I take Rheumatrex?
Note: This remedy was prescribed to you only. Do not share this medicament with others. Follow strictly your doctor's prescription. Do not take more or longer than your doctor recommended.
This is a powerful pill. There are many different dosing schedules for this pill depending on person and disease. Take this remedy orally with food. Several months may pass before the full benefit of this remedy takes effect. Drink plenty of water while taking this remedy unless your physician recommends you otherwise. It will protect your kidneys.
What should be done if I missed the dose?
In case you forgot to take the dose, take it at your earliest opportunity. Never double your dose if it is almost time for your next dose. Take only one dose at once.
Overdosage:
If you suspect an overdose of Rheumatrex seek emergency medical attention, because this kind of medicine can be fatal. Other less serious manifestations of an overdose can include abnormal weakness, vomiting, cough with blood, bloody stools, urinating less than usual, easy bruising and bleeding, pale skin, nausea and mouth sores.
Side Effects:
Call your physician if any of these most COMMON side effects persist or become bothersome:
mild hair loss
vomiting
headache
dizziness
tiredness
nausea
loss of appetite
stomach pain or upset
Contact your doctor immediately if any of these SEVERE side effects occur:
blood in the urine or dark urine, difficult or painful urination or change in the amount of urine
coma
diarrhea or black, tarry stools
dry cough or coughing up blood
severe allergic reactions (difficulty breathing, itching, rash, tightness in the chest, hives, swelling of the face, mouth, tongue, lips)
unusual bleeding or bruising
seizures
chest pain
mental or mood changes
unusual tiredness or weakness or one-sided weakness
vision changes or vision loss
menstrual changes
confusion
shortness of breath
yellowing of skin or eyes
calf or leg pain or swelling
mouth sores
fever, chills, or sore throat
speech changes
red, swollen, peeling, or blistered skin
severe or persistent nausea or vomiting
unusual pain and discoloration of the skin
This list of side effects may be not complete, others may occur. Inform your medical practitioners about all side effects you experience.
Interactions:
etretinate, retinoids, sulfasalazine, acitretin, azathioprine or leflunomide because the risk of liver problems may be increased
chloramphenicol, dantrolene, corticosteroids (for example, prednisone), cyclosporine, tetracycline, quinolone antibiotics (for example, ciprofloxacin), sulfonamides (for example, sulfamethoxazole), phenylbutazone, probenecid, pristinamycin, salicylates (for example, aspirin), hydantoins (for example, phenytoin), nonsteroidal anti-inflammatory drugs (NSAIDs) (for example, ibuprofen, celecoxib), penicillin antibiotics or trimethoprim because they may increase the risk of Rheumatrex 's side effects
folic acid or leucovorin because they may decrease Rheumatrex 's effectiveness
digoxin because its effectiveness may be decreased by Rheumatrex
anticoagulants (for example, warfarin), cyclosporine, or theophylline because the risk of their side effects may be increased by Rheumatrex
This list of interactions may be not complete. Provide your medical practitioners entire list of medicines, herbs, dietary supplements or non-prescription drugs you take. Moreover tell them whether you drink alcohol, use illegal drugs or smoke. Particular items may interact with your drug.
Storage:
Rheumatrex should be stored at room temperature, between 15 and 30 degrees C (59 and 86 degrees F), in a tightly closed container. Protect from moisture, direct heat, and light. Do not store in the bathroom or near a sink. Keep Rheumatrex out of the reach of children and away from animals.
Warning: Before taking the drug you need to consult your doctor. The information contained in this article is not intended to cover all possible precautions, drug interactions, adverse effects, directions, uses, allergic reactions or warnings.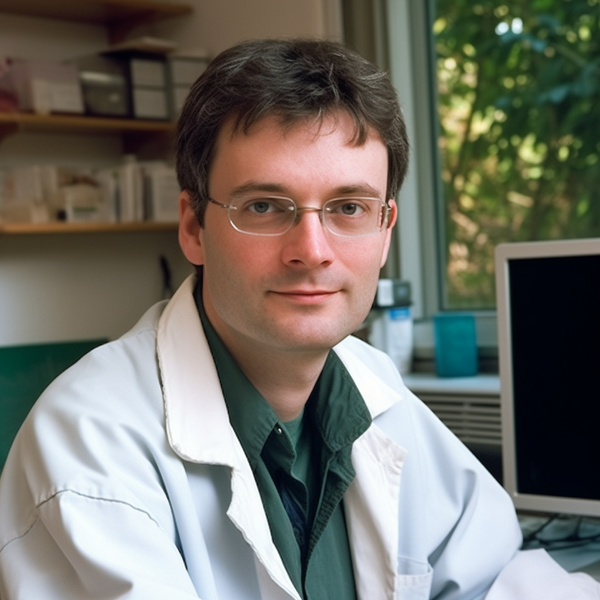 He knows everything about medications – to which pharmacological group the drug belongs, what components are included in its composition, how it differs from its analogs, what indications, contraindications, and side effects remedy has. John is a real pro in his field, so he knows all these subtleties and wants to tell you about them.