Generic name: Cyclophosphamide
Brand name: Cytoxan
Cytoxan Information
Cytoxan is known as an anti-cancer chemotherapy remedy. It is prescribed to treat several types of cancer. It slows the growth of cancer cells. This remedy suppresses the immune system.
Your doctor may prescribe this remedy for other purposes. Contact your physician if you need to learn more information about this drug.
Don't stop treatment with Cytoxan earlier than it was prescribed by your doctor even if you notice improvements of your condition. Stopping the medication too early may worsen your condition. Be careful about doing dangerous tasks, driving, operating machinery or climbing until you are aware how this drug affects you. Don't drink alcohol. Don't take this drug during pregnancy and breast-feeding.
What do I have to provide my doctors before I take this drug?
Doctors need to know if you have or had any of these situations:
    an unusual or allergic reaction to Cytoxan, other preservatives, foods, dyes or medicines
    blood disorder (low white blood cell or platelet count)
    bone marrow tumors
    kidney disorder
    liver disorder
    past anticancer therapy
    past X-ray therapy
How do I take this medicine?
Note: This remedy was prescribed to you only. Do not share this medicament with others. Follow strictly your doctor's prescription. Do not take more or longer than your doctor recommended.
Take this remedy orally with some water with or after food. Take the doses on the rigid schedule.
Overdosage:
Taking any medicine in large doses you can have serious consequences for your health. If you feel an overdose, contact your health care professional instantly.
If you forget about a dose:
If you miss the dose, try to take it as soon as you have the opportunity. If it is time for your next dose, take only one dose. You don't have to double the dose.
Interactions may occur with:
    Anticancer drugs such as doxorubicin
    Allopurinol
    Phenobarbital
Cytoxan increases the risk of heart failure that is caused by doxorubicin (Adriamycin). It also increases the action of blood thinners such as coumarin (Coumadin), and decreases the effects of quinolone antibiotics.
This list of interactions may be not complete. Give your medical practitioners entire list of herbs, medicines, dietary supplements or non-prescription drugs you take. Moreover tell them whether you smoke, use illegal drugs or drink alcohol. Particular items can interfere your medicament action.

Side Effects:
Side effects which you should report to your physician as early as possible:
joint pain
mouth sores
allergy (difficulty breathing, skin rash, itching, swelling of the face, lips or tongue, hives)
easy bruising/bleeding,  existing wounds that are slow healing
pink/bloody urine
unusual tiredness or weakness
unusual decrease in the amount of urine
Side effects which usually don't need medical care (advise your health care professional if they last or become inconvenient):
hair loss
mouth sores
poor appetite
diarrhea, nausea and vomiting, more common with larger doses, usually beginning 6-10 hours after therapy
discoloration of the skin or nails
bladder irritation and bleeding (hemorrhagic cystitis)
loss of fertility
low blood counts
Some of the existing side effects may not be included in the list.
What do I have to know while using this medicine?
Your doctor or dentist should know that you are taking this pill.
Be careful with sharp objects and avoid activities in order to lower the chance of getting cut, bruised or injured.
Do not have immunizations/vaccinations if they are not prescribed by your doctor.
Always contact a medic before giving Cytoxan to a child.
Check you physician regularly for him to monitor your progress or check for side effects.
Where should I store this medication?
Keep away from children
Keep at room temperature.
Keep your medicine container tightly closed and protect from moisture.
Get rid of any unused drug when the expiration date has passed.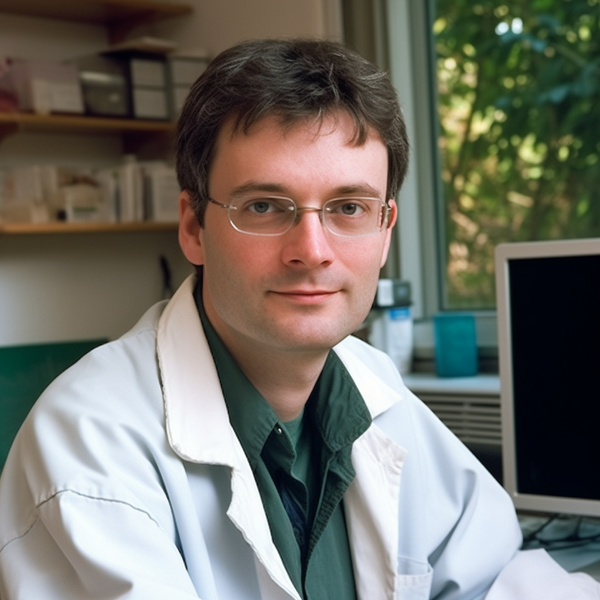 He knows everything about medications – to which pharmacological group the drug belongs, what components are included in its composition, how it differs from its analogs, what indications, contraindications, and side effects remedy has. John is a real pro in his field, so he knows all these subtleties and wants to tell you about them.