Keeping the use of medications to a minimum – or not using them at all – is often a choice women make when they become pregnant. But this is not always possible, nor wise. Acute asthma is a case in point. Especially for women who are habituated to taking medications regularly to control their symptoms of chronic asthma, reducing or stopping medication can result in an exacerbation, leading to an acute attack.
The first aim of this Finnish study was to explore the effect of a mother's asthma on her baby's health before and after birth; however, the researchers also wanted to see if taking inadequate medication might explain why – and when – some women's asthma worsened. The researchers looked at the records of 504 pregnant women who were followed in the Helsinki University Central Hospital in Finland between 1982 and 1992. They were divided into three groups: 237 controls (non-asthmatics), 457 asthmatics, and 47 asthmatic patients who had experienced acute attacks during their pregnancies. For the purposes of the study, an acute attack was defined as a worsening of asthma that a patient's usual medication was unable to control, necessitating emergency attention.
The researchers further divided the total number of asthmatic women into patients who used no inhaled steroids during pregnancy (except after an acute attack), those who used inhaled steroids throughout their pregnancies, and those who began taking these medications at some stage of pregnancy, but before an acute attack. Medications used for maintenance anti-asthmatic treatment included inhaled beta2-agonists, and inhaled budesonide or beclomethasone. For acute attacks, women were given oxygen along with courses of oral or intravenous corticosteroids (such as prednisone) and/or theophylline, but none had to be artificially ventilated, nor did any of them experience another acute attack (once the asthma was controlled) for the rest of the pregnancy.
Acute asthma attacks occurred mostly between 17 and 24 weeks of pregnancy. The researchers speculate that the timing of these attacks might reflect medication having been reduced or stopped at the beginning of the pregnancy: it could take just about that many weeks for the asthma to worsen to the point of becoming acute. However, because the researchers didn't have access to the patients' medication history prior to treatment at the hospital, they feel that this observation may not be reliable.
Overall, the study revealed few differences between the three groups when it came to obstetric details: all had about the same duration of gestation and labour, and the same incidence of premature separation of the placenta and premature uterine contractions. Findings, however, agreed with previous studies that showed a high incidence of elective caesarean sections in the asthmatic women (10%), climbing to 23% in the acute asthma group, compared with only 5% in the control group. However, none of the acute asthma patients needed an emergency caesarean. Interestingly, the incidence of prepartum hemorrhage was higher in the non-asthmatic control group than in the asthmatic women.
There were no significant differences in the mothers' health during pregnancy between the women who had and did not have acute asthma attacks: variations in the incidence of gestational diabetes and intrahepatic cholestasis (suppression of the flow of bile caused by the liver) were small, although there was a higher incidence of pre-eclampsia (a condition characterized by hypertension and fluid build-up) in the women with asthma (12.7% as compared with 6.4% of the controls).
And the babies? Relative birth weight, incidence of hypoglycemia, jaundice, malformations and time spent in the newborn intensive care unit were about the same in all three groups. Some earlier studies had shown that babies born to asthmatic mothers were often premature or underweight, but this and other recent studies have not been able to duplicate those results.
The study concludes that it is safe for asthmatic women to use inhaled steroids during pregnancy – the medication does no harm to the fetus while improving the mother's respiratory health. Moreover, asthmatic women who stop or take insufficient inhaled anti-inflammatory medication (that is, drop their maintenance dosages below therapeutic levels) have a 22% higher risk of experiencing an acute attack.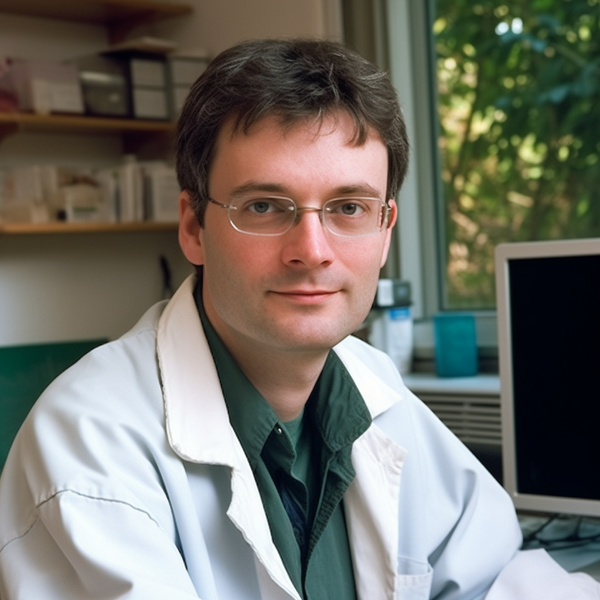 He knows everything about medications – to which pharmacological group the drug belongs, what components are included in its composition, how it differs from its analogs, what indications, contraindications, and side effects remedy has. John is a real pro in his field, so he knows all these subtleties and wants to tell you about them.