Acute symptoms of asthma are one of the most common acute illnesses primary care physicians are called upon to manage, either in the office or, often, at night in the emergency department (ED). Acute attacks are increasing, particularly in children, and these attacks often require aggressive emergency treatment. The symptoms can range from persistent coughing to the full-blown manifestations of respiratory failure. Acute asthma accounts for about 15% of ED visits and hospitalizations in children in many community settings.
Most of these conditions are preventable. An efficient approach to the management and the prevention of the more severe manifestations of acute asthma may improve the outcome in a cost-effective manner. In addition, the impact of uncontrolled asthma on the health care system is significant. The National Heart, Lung, and Blood Institute (NHLBI) estimates that each year asthma claims the lives of approximately 5,000 Americans, and the annual direct and indirect costs to the health care system are more than $12.4 billion.
It is the leading serious chronic illness among children and the primary cause of school-related absence. These trends in prevalence, mortality, and economic impact signal the need for earlier and more aggressive diagnosis and treatment of this chronic and life-threatening disease.
According to the National Center on Health Statistics, 11 million Americans, including 3.8 million children, reported having an asthma attack in 2001. Acute severe asthma and its life-threatening episodes could be avoided if help were sought, and treatment started, earlier. Part of the problem has been the failure of patients, caregivers, and doctors to recognize the severity of the attack. The rule is that until the level is defined, treat the attack as if it were severe. Finally, management depends on whether the episode is mild to moderate (and uncontrollable), severe, or life-threatening. Physicians need to assess objectively the measures of severity, whenever possible, and enter their findings in the patients' charts.
The Principal Goals of Acute Asthma Management
To determine whether the goals of therapy are being met by monitoring lung function;
To prevent acute and chronic asthma symptoms through patient education and environmental control measures, such as allergen avoidance;
To prescribe appropriate pharmacotherapy to treat and control asthma attacks with minimal adverse effects;
To prevent symptoms that are chronic or troublesome (such as coughing or breathlessness after exercise) in the night or early morning;
To maintain near normal respiratory function;
To sustain normal levels of physical activity, including exercise;
To prevent the recurrence of asthma exacerbations and to reduce visits to the ED or hospital; and
To provide asthma care that meets the needs and expectations of patients and their families. Care should be directed at finding the underlying pathophysiology of asthma as well as implementing comprehensive pharmacotherapeutic agents.

Diagnosis
When the patient arrives in the emergency department or the clinic, a brief history and rapid physical examination prior to treatment are the initial steps to take to evaluate asthma severity. Patients with acute asthma experience considerable difficulty in breathing, tightness of the chest, and airflow limitation. Wheeze is an unreliable indicator of the severity of an asthma attack and it may be absent in severe asthma. Worsening of symptoms usually occurs in the presence of viral infection, dust mites, animal dander, feathers, mold, smoke, pollen, chemicals, or dust in the air, or during weather changes, exercise, menstrual cycles, or even stressful events.
Differential diagnosis
is essential to exclude other diseases, including chronic bronchitis, airway obstruction due to intraluminal masses, or external compression secondary to mass effect from intrathoracic tumors. Certain pneumonias and pulmonary disease can also cause wheezing. In pediatric patients, foreign body aspiration should be considered, particularly with unilateral wheezing on auscultation. Severe and persistent asthma attacks need immediate attention and medical intervention. This article will focus on various episodes of asthma attacks in both children and adults.
Uncontrolled Asthma
Patients with uncontrolled asthma either do not respond or respond only partially to their usual treatment but are not severely dyspneic. Usually symptoms will have been worsening for days or weeks prior to cough or wheeze, particularly at night and in the early morning. Peak expiratory flow rate (PEFR) is likely to have fluctuated through the day by more than 20%.
Signs and Symptoms
A patient with uncontrolled asthma will talk in sentences, and have one or more of the following symptoms:
Pulse less than 100 beats/min;
PEFR between 50% and 70% of predicted or best;
Respiratory rate (RR) less than 25 breaths/min;
No central cyanosis; or
Moderate wheezing intensity.
These patients need to be treated in the hospital as soon as possible.
Treatment
Administer a high dose of a beta2-agonist via either a spacer device or a nebulizer. For children, a short-acting beta2-agonist such as albuterol via a spacer may be as effective as that via a nebulizer and easier to administer. In young children it may need to be administered via a facemask with monitoring PEFR. If the peak expiratory flow rate is greater than 75% of the patient's predicted/best and the patient is stable, current treatment is reviewed to assess stepping up therapy.
If the PEFR remains below 75% of predicted/best and the patient is stable, a short course of prednisolone is given as a single morning dose, and the outcome is reviewed with the patient within one week. Prednisolone can be stopped or reduced to the previous maintenance dose when the PEFR has risen to predicted or previous best.
Acute Severe Asthma
Patients with acute severe asthma, many of whom may have gone through the uncontrolled stage, have continuous symptoms with restricted physical activity and exacerbations that occur frequently. They will have one or more of the following features.
Adults
Speak in phrases;
Respiratory rate of 25 or more breaths/min;
Pulse rate of 120 or more beats/min; tachycardia is both a feature of severe asthma itself and an adverse effect of large doses of a beta2-agonist or ipra-tropium bromide, which itself is a sign of severity;
Peak expiratory flow rate of 50% or less of predicted value or of their own best-recorded value; or
Central cyanosis may be present.
Children
Too breathless to talk or eat;
Respiratory rate of 40 or more breaths/min (50 or above in those younger than 5);
Pulse rate of 120 or more beats/min (140 or above in those younger than 5);
PEFR less than 50% of best;
Agitated and restless;
Pronounced intercostal recession; or
Substernal recession.
Treatment
40% to 60% oxygen;
Albuterol or salbutamol intravenously (IV) or terbutaline via a nebulizer driven by oxygen;
Prednisolone or hydrocortisone;
Hydration (extremely important during and after initial treatment).
Life-Threatening Asthma
Patients in whom asthma is life-threatening, whether child or adult, will usually have been through the severe stage and will now have one of the following:
A silent chest, cyanosis, or poor respiratory effort;
Bradycardia or hypotension;
Exhaustion, confusion, or reduced consciousness; or
A peak expiratory flow rate of less than 35% of predicted or known-best reading.
In such conditions, it is important to:
Arrange for the patient to be admitted to the hospital immediately and, while waiting:
Give oxygen;
Administer a beta2-agonist and ipratropium via a nebulizer (driven by oxygen) or a large volume spacer;
Give prednisolone orally or hydrocortisone IV or both.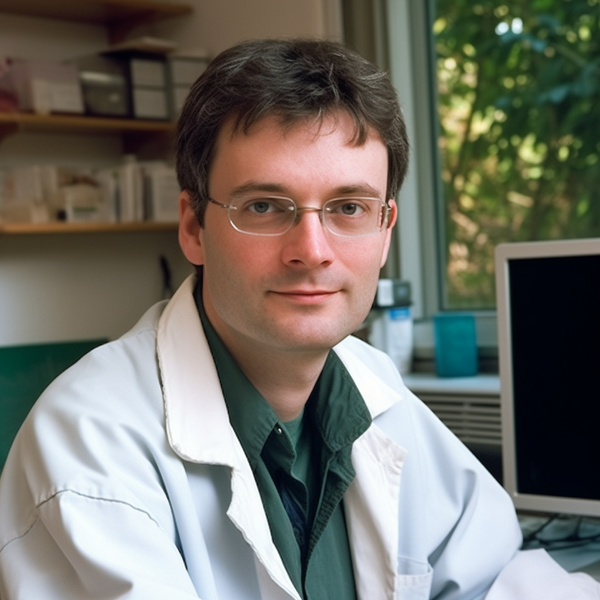 He knows everything about medications – to which pharmacological group the drug belongs, what components are included in its composition, how it differs from its analogs, what indications, contraindications, and side effects remedy has. John is a real pro in his field, so he knows all these subtleties and wants to tell you about them.