Acute Asthma and Visits to the ED
In patients arriving at the emergency department (ED) with acute asthma attacks, the first step is to differentiate between an uncomplicated acute episode of short duration and a prolonged acute episode, especially if the patient is steroid-dependent. These two conditions must be treated differently:
Evaluation
For all patients, first review all medications taken regularly as well as occasionally, including "alternative" medications; take peak expiratory flow rate (PEFR) measurements upon arrival at the ED and before discharge; and measure serum theophylline level for all patients taking this medication and who show signs and symptoms of toxicity when this problem is suspected.
Treatment
Remember that excessive use of beta-agonist medications, whether used by the patient before the ED visit by means of oral inhalers or nebulizers or in the emergency department, can contribute to worsening of acute asthma.
Determine whether superimposed infection exists (viral or bacterial); the most recent National Asthma Guidelines reaffirm that antibiotics should not be used to treat acute asthma attacks except when a bacterial infection, due to another condition such as pneumonia or sinusitis, is present. If an antibiotic needs to be prescribed for asthma and chronic bronchitis patients, amoxycillin, augmentin, bactrim DS, biaxin, or vibramycin are good choices.
Determine whether the patient has abused beta2-agonists (eg, albuterol). If so, start treatment with atrovent (in the absence of infection) and/or theophylline IV. Later in the treatment, albuterol or, preferably, levalbuterol may be tried. Subject to controversy is the duration of treatment and whether the inhalation therapy should be continuous for an extended period or given intermittently. But what is obvious is that this should not be the only treatment that the patient with acute asthma receives while in the emergency department.
The patient may need theophylline and/or steroids either IV or by mouth. The patient will probably be somewhat dehydrated if the attack has lasted for some time, and this should also be addressed in the ED. The patient should be given an inhalational steroid to use at least for a week, until the next visit.

If needed, specific referral to a pulmonary specialist should be arranged while the patient is in the emergency department. If the patient is a smoker, the critical importance of smoking cessation should be stressed. Substantial increase in the PEFR and arterial blood gases measurement should be documented before discharge.
According to a study published in the Journal of Allergy and Clinical Immunology (April 2000), researchers found that treatment for upper airway diseases with nasal steroids and oral antihistamines is associated with fewer asthma-related ED visits.
Note: If the above detailed approach is used immediately upon the arrival of the asthmatic patient at the emergency department, multiple ED visits, hospitalization, and even death from acute asthma attacks may be prevented.
New Breath Test for Monitoring Asthma
Recent evidence has shown that nitric oxide (NO) levels are increased in the breath of people with asthma and that reduction in NO levels may indicate whether the treatment with inhaled steroids has worked.
The FDA recently approved a noninvasive test system to measure the concentration of NO in exhaled human breath. This device makes it easier for doctors to monitor their patients' asthma. Doctors can use the device in their offices to evaluate each patient's response to anti-inflammatory treatment. A decrease in exhaled NO concentration after treatment suggests that the anti-inflammatory treatment has decreased the lung inflammation associated with asthma. A study conducted in 65 asthmatic patients in nine US medical centers has shown that most patients had a 30% to 70% decrease of nitric oxide levels after two weeks of treatment with inhaled steroids.
Quick-Relief Medications for Acute Asthma Attacks
The medications used for quick relief of bronchoconstriction and immediate reversal of airflow obstruction include short-acting beta2-agonists, anticholinergic agents, and systemic cortico-steroids. The dosage schedules of these quick-relief medications used for the treatment of asthma symptoms are described on page HS-15. Short-acting beta2-agonists typically take effect within five to 15 minutes, causing a relaxation in airway smooth muscles and an improvement in airflow.
Anticholinergic agents can provide additional relief of bronchoconstriction when they are used with beta2-agonists in severe exacerbations. These agents help reduce the acute symptoms of asthma such as chest tightness, cough, and wheezing. Systemic corticosteroids take more than four hours to produce an effect. Nevertheless, in moderate to severe exacerbations, these agents are useful in preventing progression and aiding to resolve the airflow obstruction, as well as decreasing relapse rate.
Short-Acting Inhaled β2-Agonists
These drugs induce smooth muscle relaxation.
Albuterol (90 mcg/puff)
Albuterol (salbutamol) (Ventolin, Proventil, AccuNeb, Vospire, ProAir) provides the most rapid relief. Delivery may be by metered dose inhaler (MDI) with spacer or wet nebulization.
Inhalation MDI: 90 mcg/spray, as follows:
Children younger than 12 yean: 1 to 2 inhala­tions four times/day using a tube spacer; ages 12 and older, same as adults.
Adults: 1 to 2 inhalations every four to six hours; maximum: 12 inhalations/day.
Wet nebulization (0.5% solution): 0.01 to 0.05 mL/kg, every four to six hours.
Adults: 2.5 nig diluted to a total of 3 mL, three to four times/day over five to 15 minutes.
Pirbuterol (200 mcg/puff)
Children: Pirbuterol (Maxair) has not been approved by FDA for use in children younger than 12: ages 12 and older, same as adults.
Adults: One to two puffs every four to six hours, up to 12 puffs/day.
Levalbuterol Nebulized Only
Children: Ages 6 to II, 0.31 mg nebulized solu­tion three times/day initially, maximum 0.63 mg three times/day; ages 12 and older, same as adults.
Adults: 0.63 to 1.25 mg nebulized solution three times/day (every six to eight hours).
Metaproterenol (75 mg/100 inhalations)
(Each metered dose delivers 0.65 mg metapro­terenol sulfate through the mouthpiece)
Children: 12 and older, oral inhalation, one to three puffs every three to four hours, maximum 12 puffs/day.
Adults: Oral inhalation, two to three puffs wry three to four hours, maximum 12 puffs/day.
Nebulized: Ages 6 to 12. 0.1 to 0.2 mL (5%) in 3 mL NS every four to six hours; ages 12 and older, 0.2 to 0.3 mL in 3 ml. NS every four to six hours.
Adverse reactions: Tachycardia, tremor, headache, hypokalemia, and hyperglycemia.
Anticholinergic agents
These agents relieve acute bronchoconstriction that is cholinetgically mediated. They may reduce mucus gland secretion and provide additive benefit to inhaled β2-agonists in severe exacerbations, and they can be used in patients who cannot tolerate inhaled β2-agonists.
Ipratropium bromide (18 mcg/puff)
Children: FDA has not approved this drug for children younger than 12. Ages 13 to 14, one to two puffs three times/day up to six puffs/day, nebu­lized 125 to 259 mcg  tid.
Adults: MDI-spacer two puffs (36 mcg) four times/day, up to 12 puffs/day.
Nebulized: 500 mcg three to four times/day.
Adverse reactions: Less potent bronchodilator; use with caution in patients with narrow-angle glau­coma (avoid spraying in the eye), prostatic hyper­trophy, or bladder neck obstruction.
Corticosteroids
Prevent progression of asthma exacerbation and reduce inflammation.
Methylprednisolone

Methylprednisolone (Medrol) is readily absorbed from the stomach and achieves peak plasma concentrations in about 15 minutes. The routine use of IV steroids in patients with acute asthma who can take oral steroids should be discontinued.
Methylprednisolone IV dose:
Loading dose 2 mg/kg/dose, then 0.5 to 1 mg/kg/dose every six hours for up to five days.
Prednisolone
Children: Younger than 1 year, 1 to 2 mg/kg/day; ages 1 to 5, 20 mg/day; ages 5 to 15, 20 to 40 mg/day.
Adults; 5 to 60 mg/day. The dose should be indi­vidualized depending on each patient's condition.
Prednisone
Acute asthma: Oral, 1 to 2 mg/kg/day in divided doses one to two times/day for three to five days.
Hydrocortisone
Injection: In children younger than 1 year, 2 to 4 mg/kg; ages 1 to 15, 100 mg. Adults, 200 mg.
Adverse reactions: Fluid retention, glucose intoler­ance, hypokalemia, and gastric irritation.
Follow-up Arrangements
Make clear arrangements to follow up the patient after an acute attack. Keep in mind:
Recovery from an acute attack of asthma is often gradual.
Patients are at risk of relapse and should be monitored carefully.
Peak flow meters are helpful in monitoring recovery and can be prescribed.
Test the patient's inhaler technique, and be sure the patient knows how to use the inhaler.
Provide a written self-management plan (rescue plan), together with clear information about the indications for urgent recall.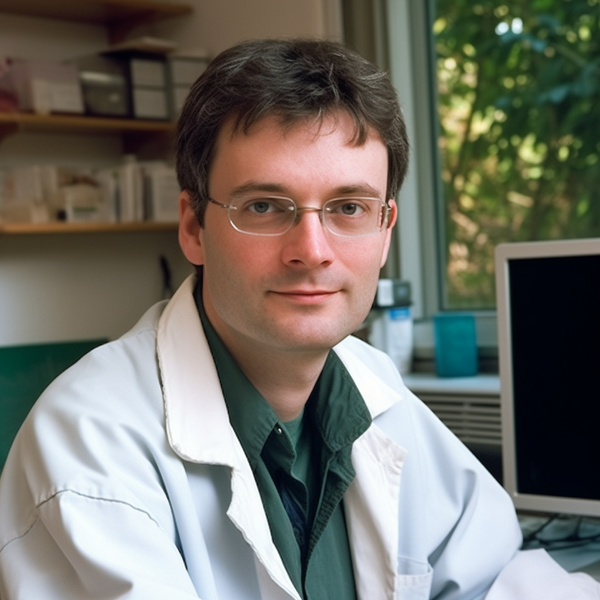 He knows everything about medications – to which pharmacological group the drug belongs, what components are included in its composition, how it differs from its analogs, what indications, contraindications, and side effects remedy has. John is a real pro in his field, so he knows all these subtleties and wants to tell you about them.